Hello, I'm Tyler, Nowadays, the entry-level headset market has become a red sea, under the global occupation of Apple headphones, Chinese brands to the low-end market as a breakthrough, more and more brands continue to enter, a variety of black technology, differentiated development strategy to make our choice more abundant, the choice gradually difficult.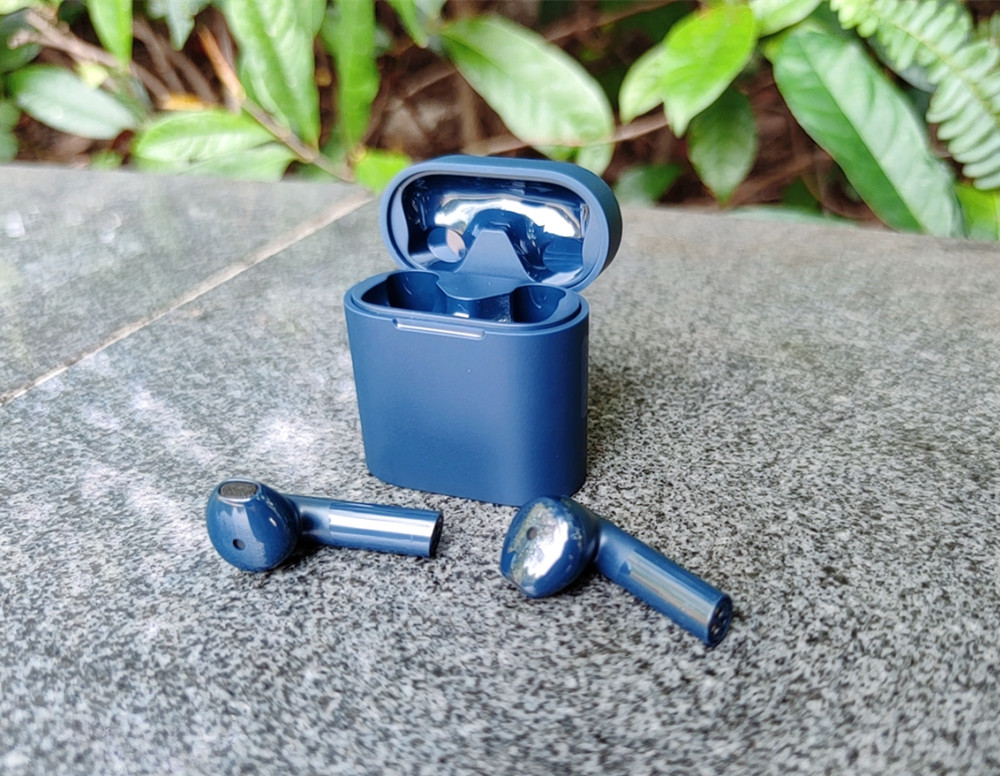 Recently, a very prominent Bluetooth headset again, perhaps it is the best choice for the price, it is HAYLOU Mori concept Bluetooth headset: Haylou MoriPods, how is the actual performance? Together with the next look at it.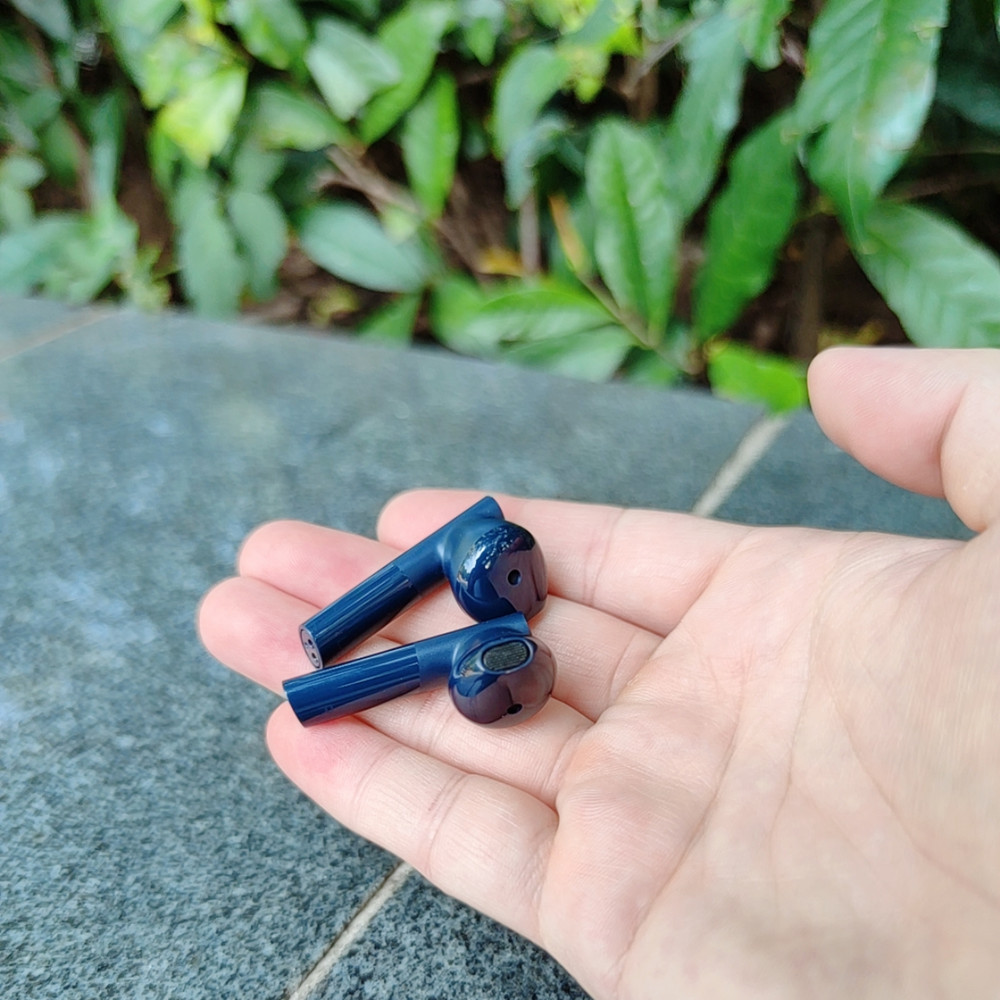 Unboxing
Mori originates from Japanese Mori culture, which means that from external decoration to internal temperament, no fussy decoration, no beautiful colors, all will be natural, fresh and elegant state, embracing with nature. In Haylou's interpretation, it is a kind of attitude towards comfortable experience, embracing senseless enjoyment.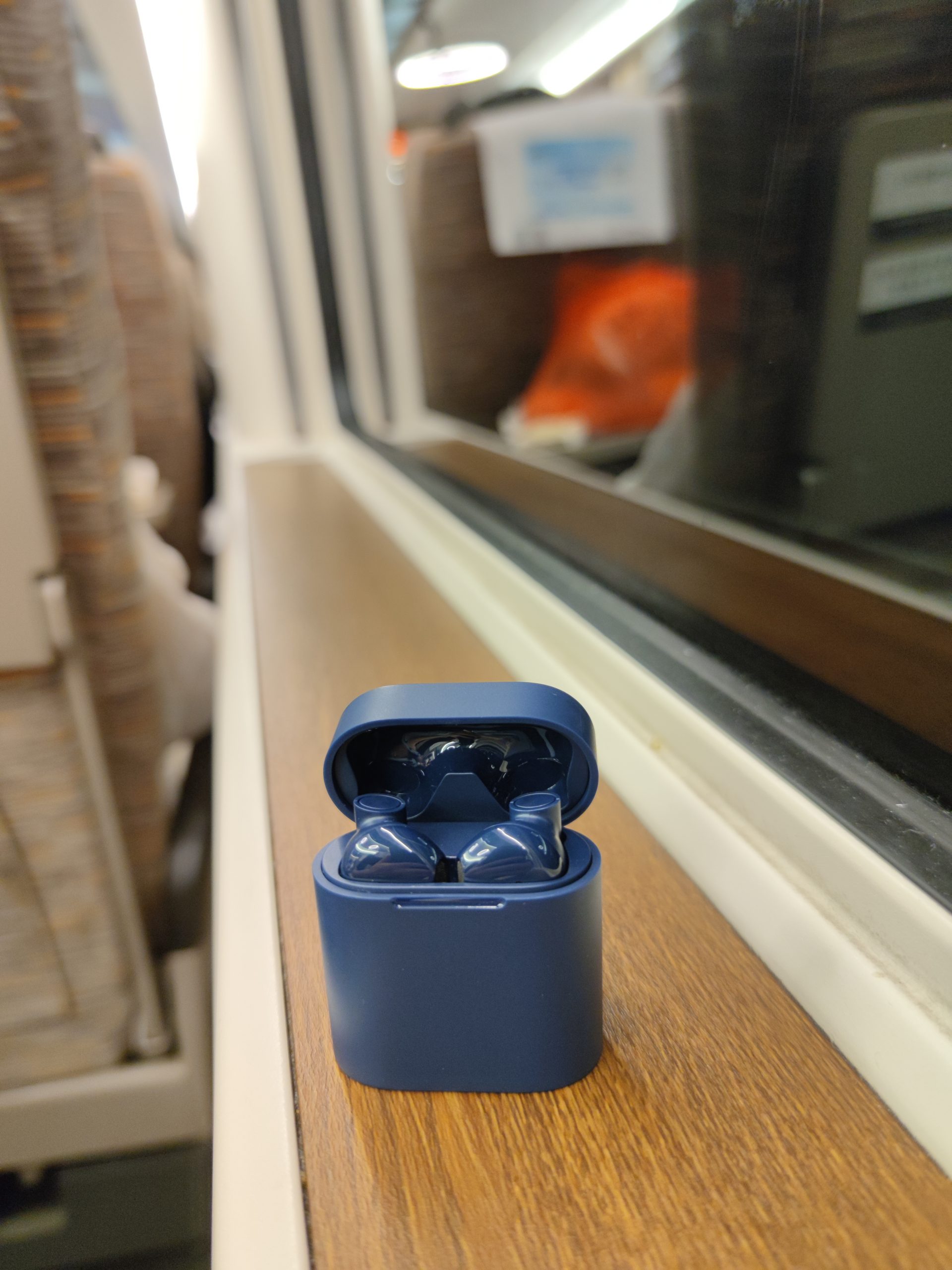 From the selection of color injection, minimalist design, to comfortable wear, the intention is to create a user every time you wear, can relax the work of busy, open the beautiful sound travel, "Hey, listen up" to remove the mundane, remove the hustle and bustle.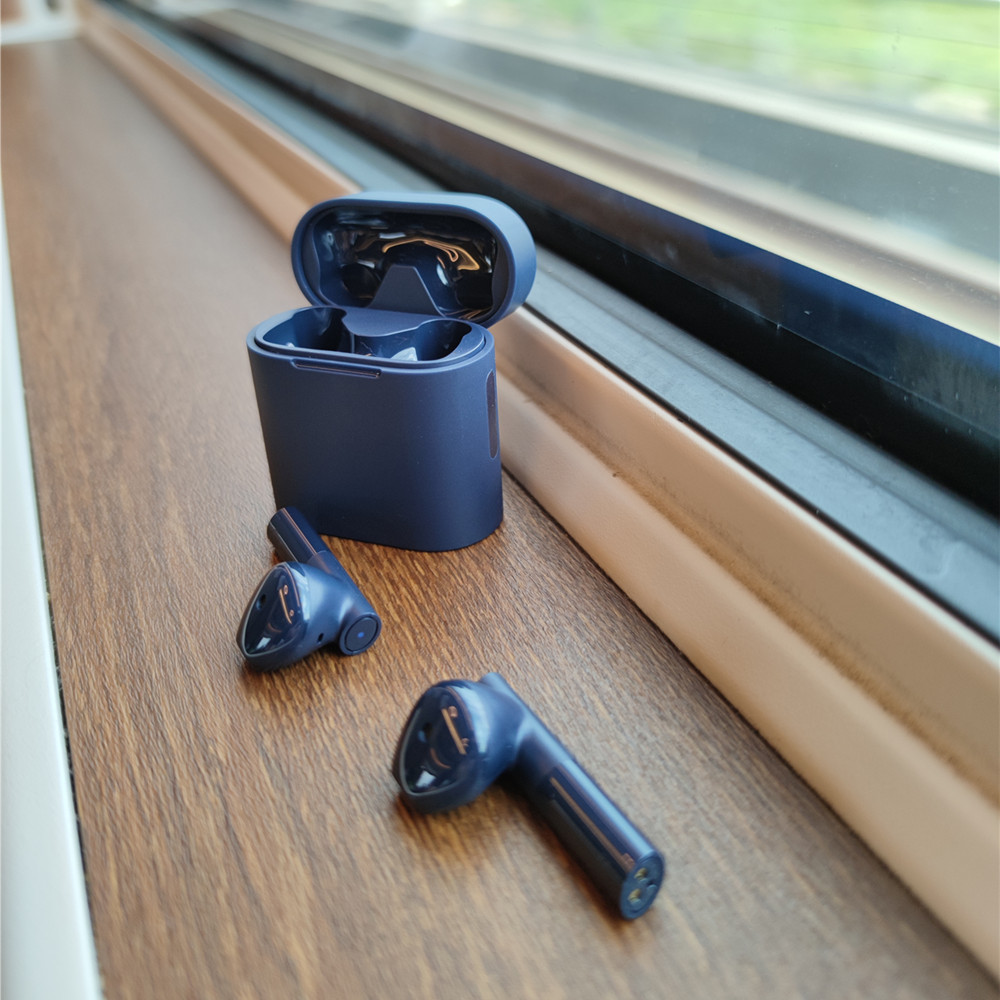 The Haylou MoripPods have a semi-in-ear design, small and delicate, with a frosted charging case and headphones with a textured matte surface bumped with a dynamic glossy surface, just the right amount of beauty.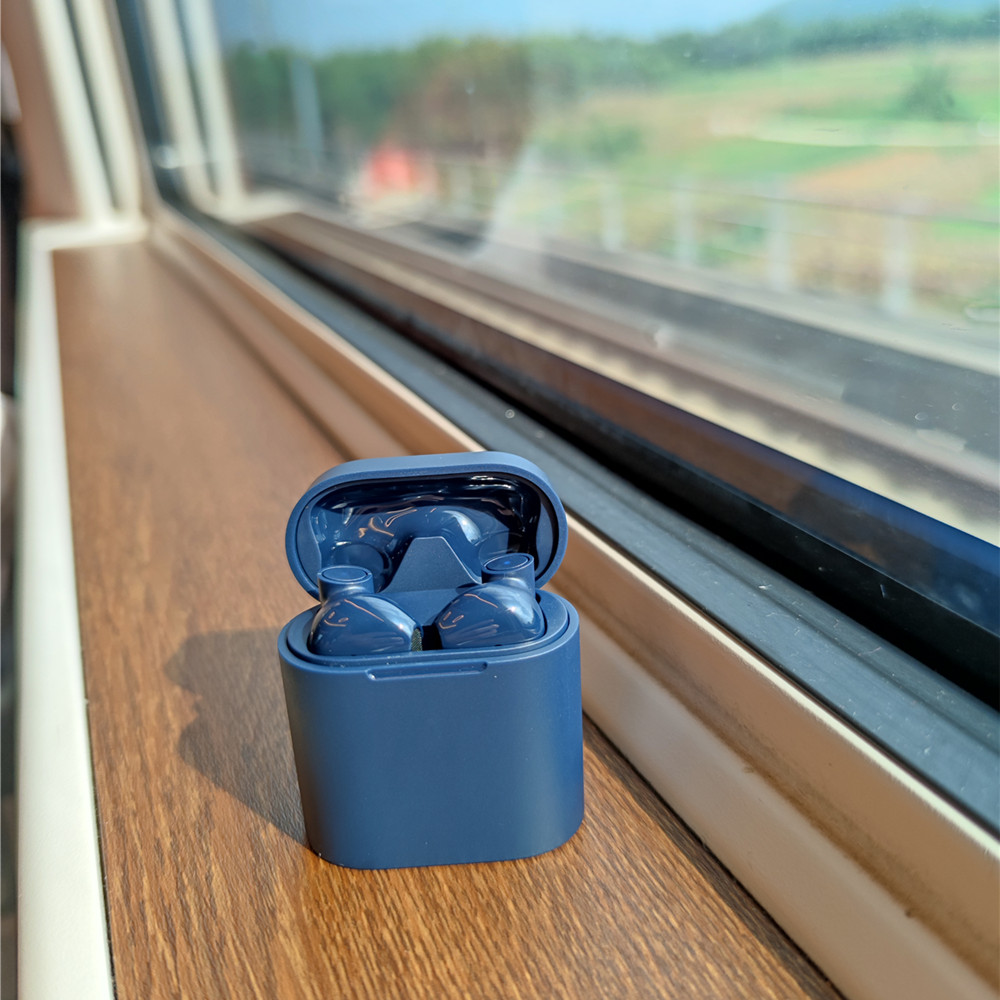 With comfort in mind, it is IPX4 rated waterproof to prevent sweat and rain spray from damaging the headphone components and easily handle sudden weather changes.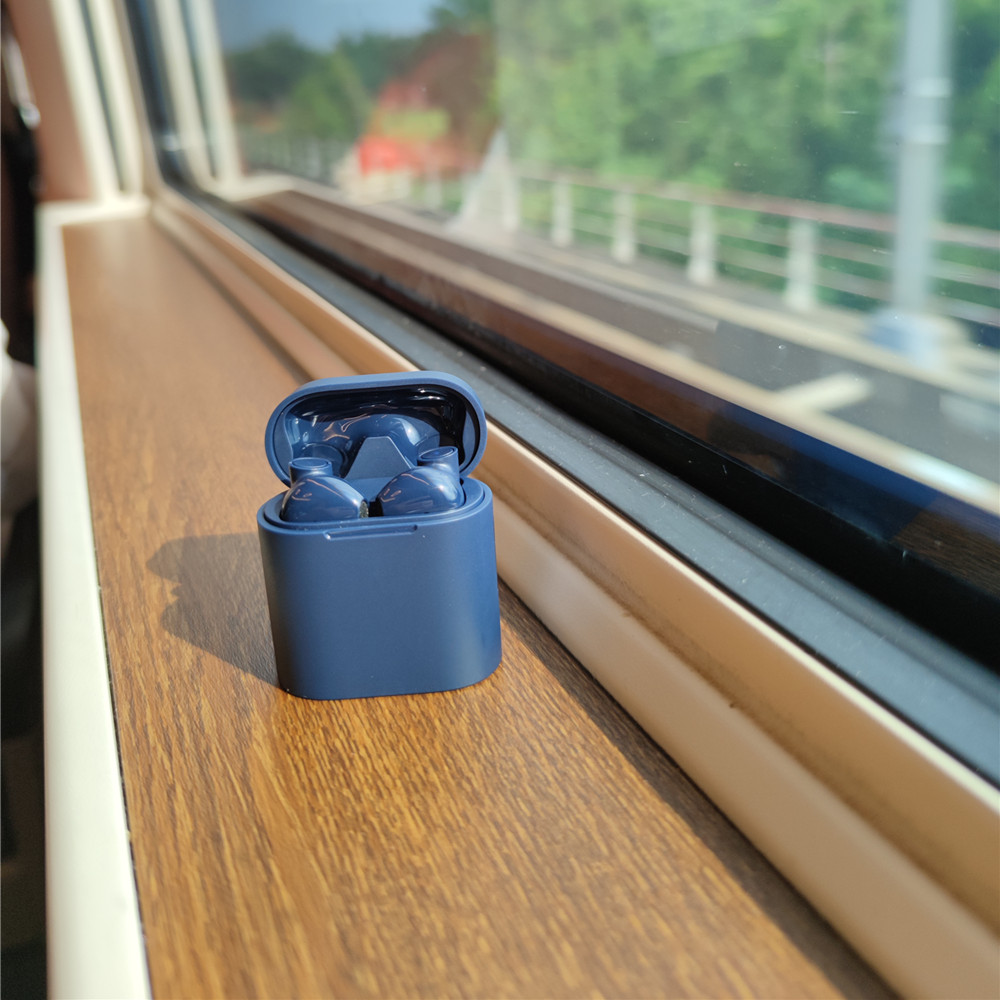 Specification
Operation Range:10m
Battery Capacity:40 mAh
Charging Time: Approx. 1.5 h
Calling Time: Approx. 3h
Standby time: approx. 105 h
Input: 5V
Charging Case Parameters:
Input : 5V ( 500mA)
Output: 5V (150 mA)
Charging Time: Approx. 2.5 h
Standby time: Approx. 5 months
Battery Capacity: 310 mAh
Appearance
The first time I saw it, I felt a little familiar. the Moripods charging compartment is still worth talking about, using the magnetic opening cover, in addition, the workmanship of the charging compartment is worth praising.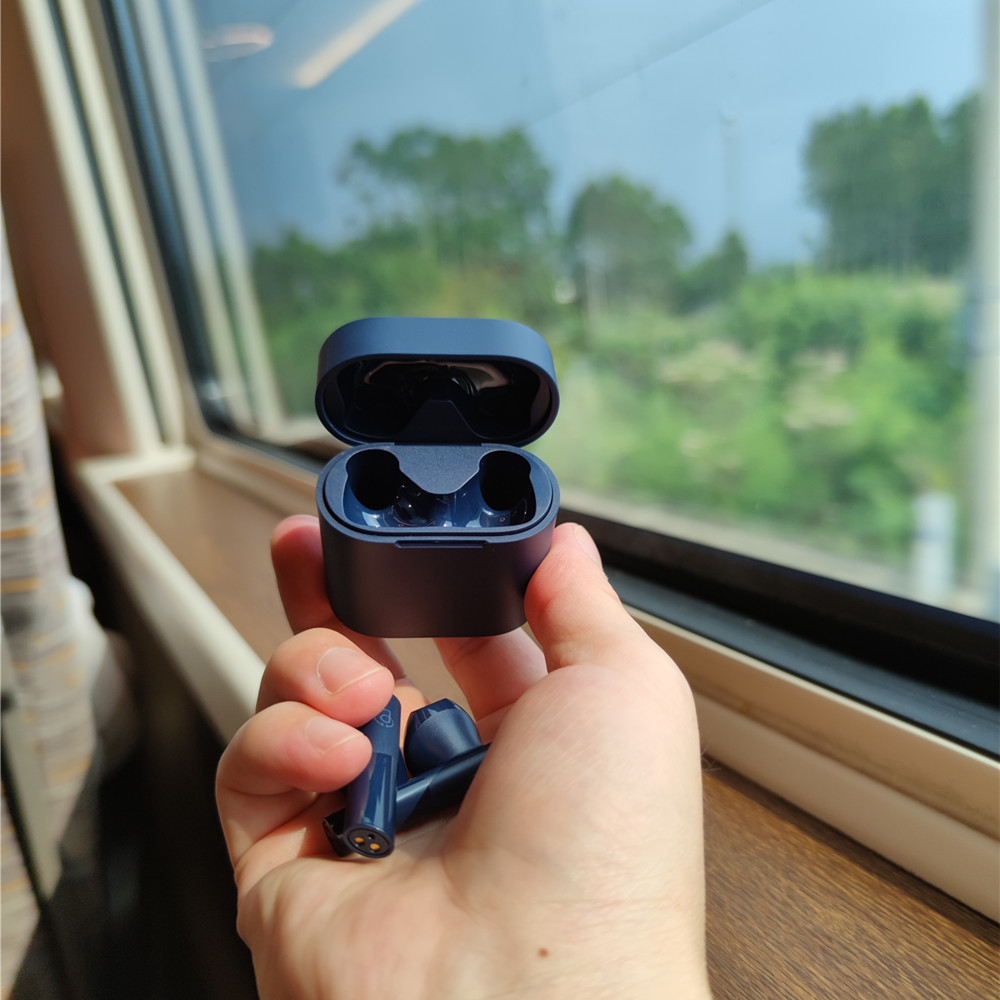 Especially this one nameplate, very stylish. And then the headphones, headphones using a two-color mold design. Both in the feel and design, have a good experience.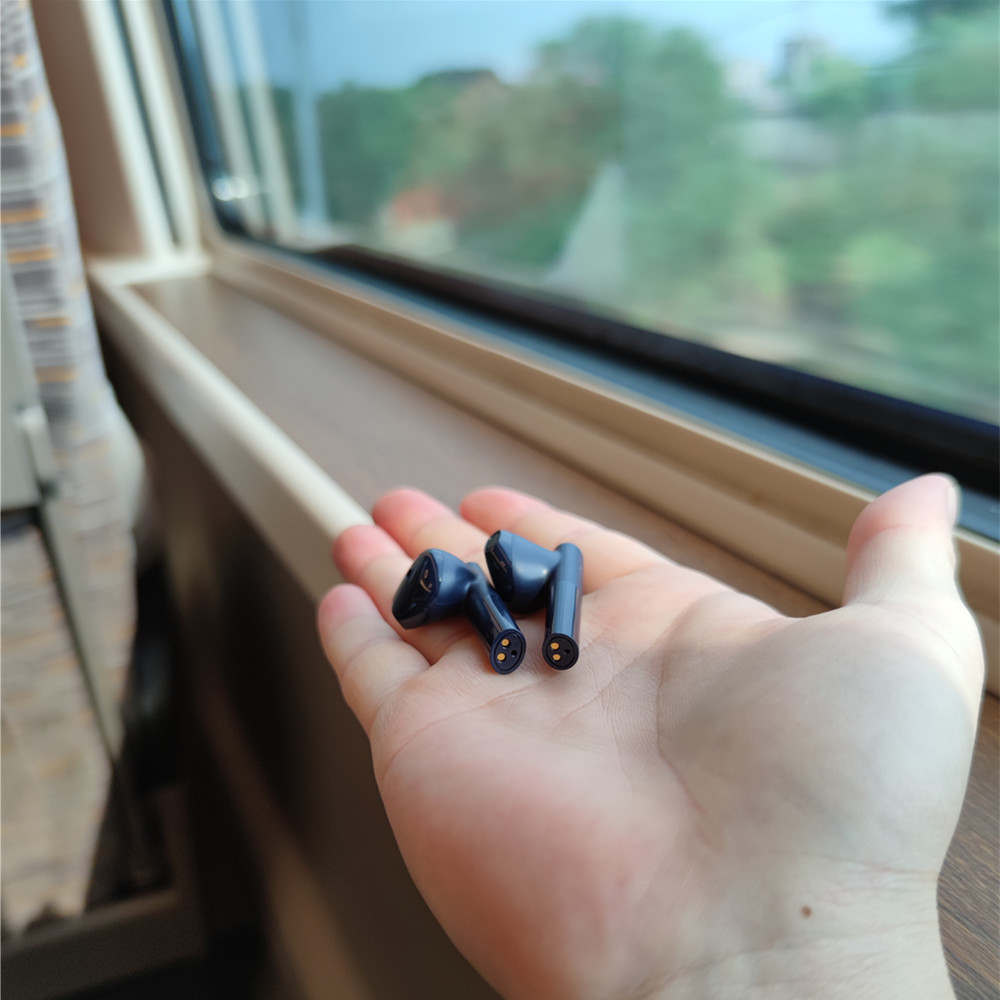 Compared to the modest design of AirPods, the overall design of Haylou MoriPods is more youthful. The top and bottom lines of the charging compartment are very rigid, and the rounded transition on both sides neutralizes the rigid lines of the top and bottom. The damping of the charging compartment makes it very comfortable to use.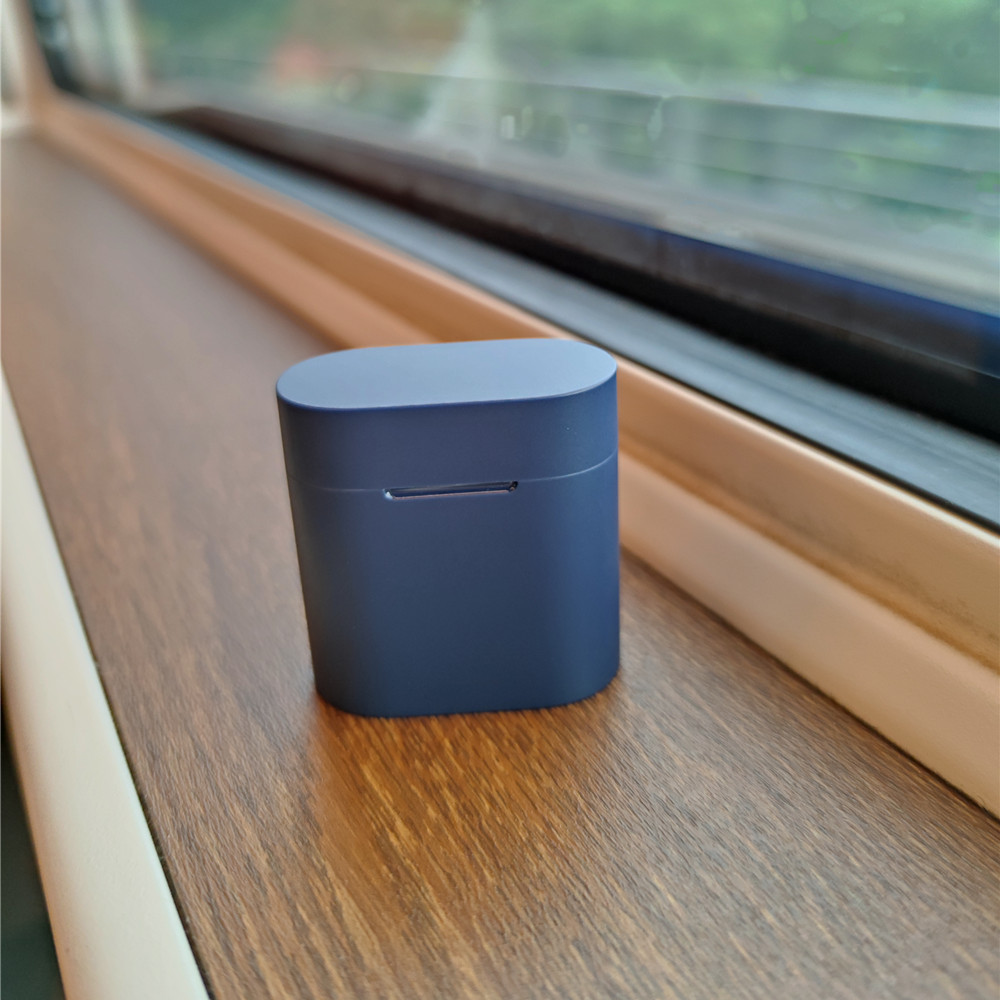 The plastic material also makes Haylou MoriPods very light weight, the weight of one side of the headset is only 3.9g, ergonomic design + 3.9g makes Haylou MoriPods will not fall off during strenuous exercise.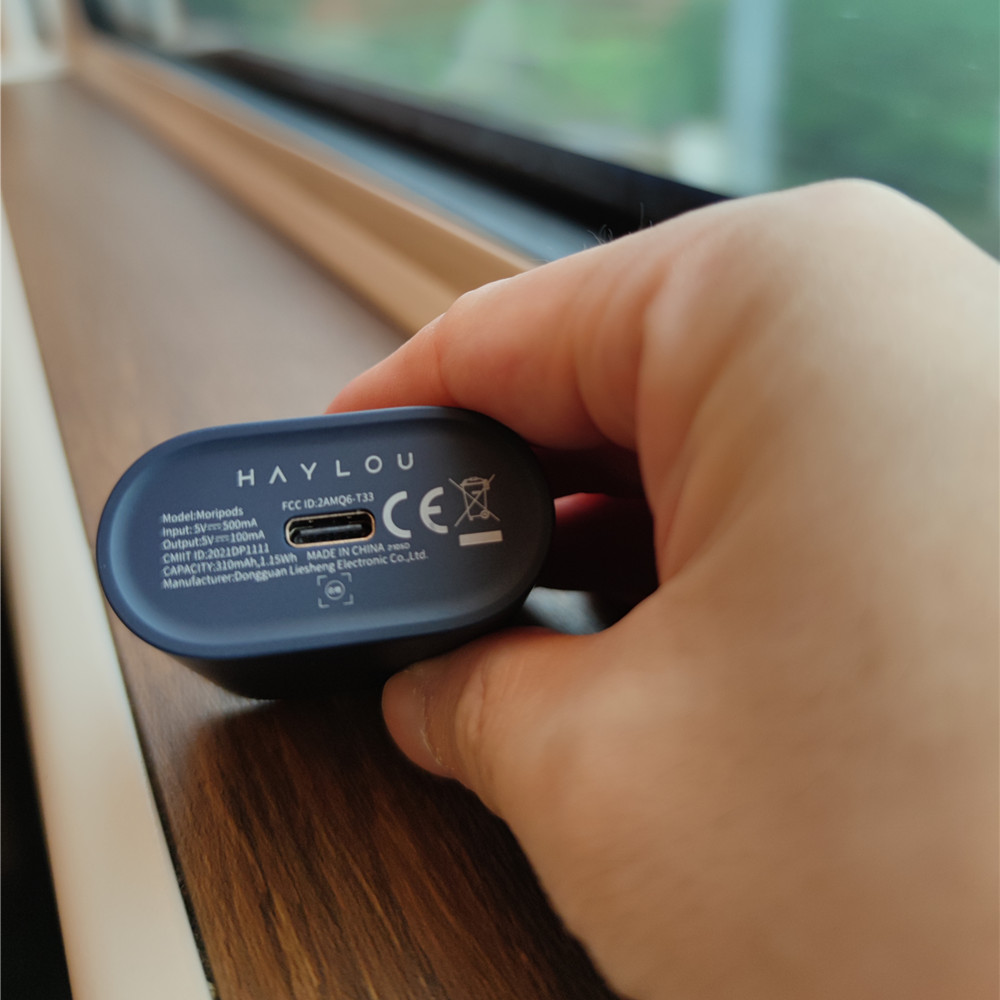 Hardware Configuration
In terms of configuration, Haylou MoriPods is equipped with the new generation Qualcomm 3040 chip, supporting Bluetooth 5.2, dual transmission brings stable connection, seamless switching between left and right ear without interference.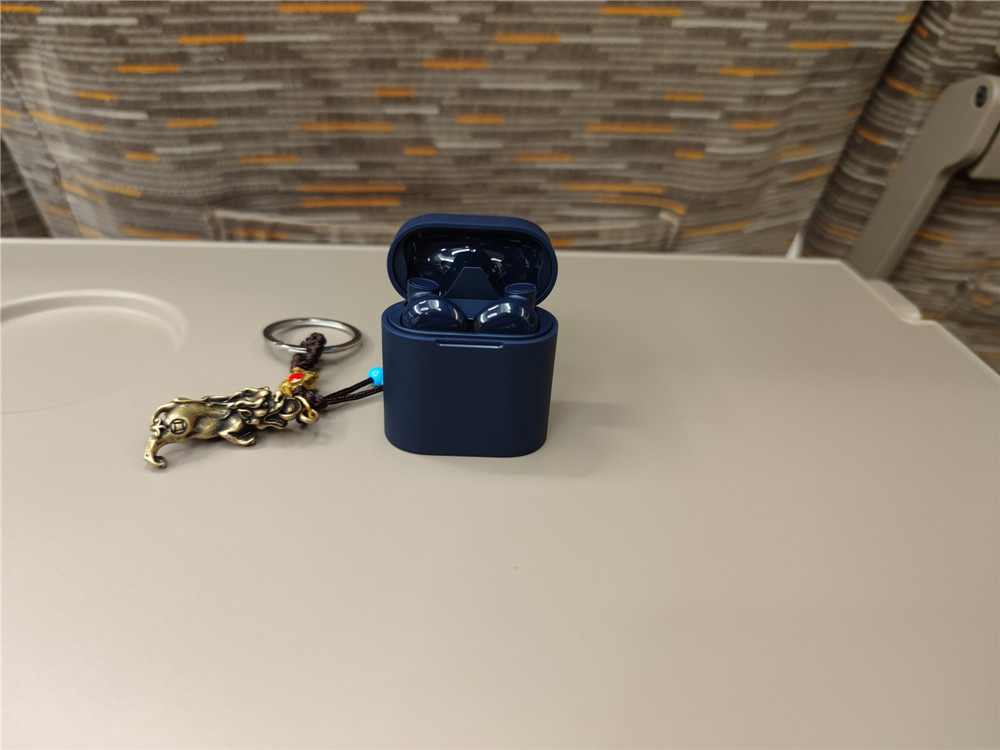 What's more interesting is that it also supports aptX adaptive dynamic adaptive decoding technology, which automatically identifies usage scenarios to provide stable, ultra-low latency, ultra-high definition audio, and also supports aptX HD to restore CD-quality lossless sound.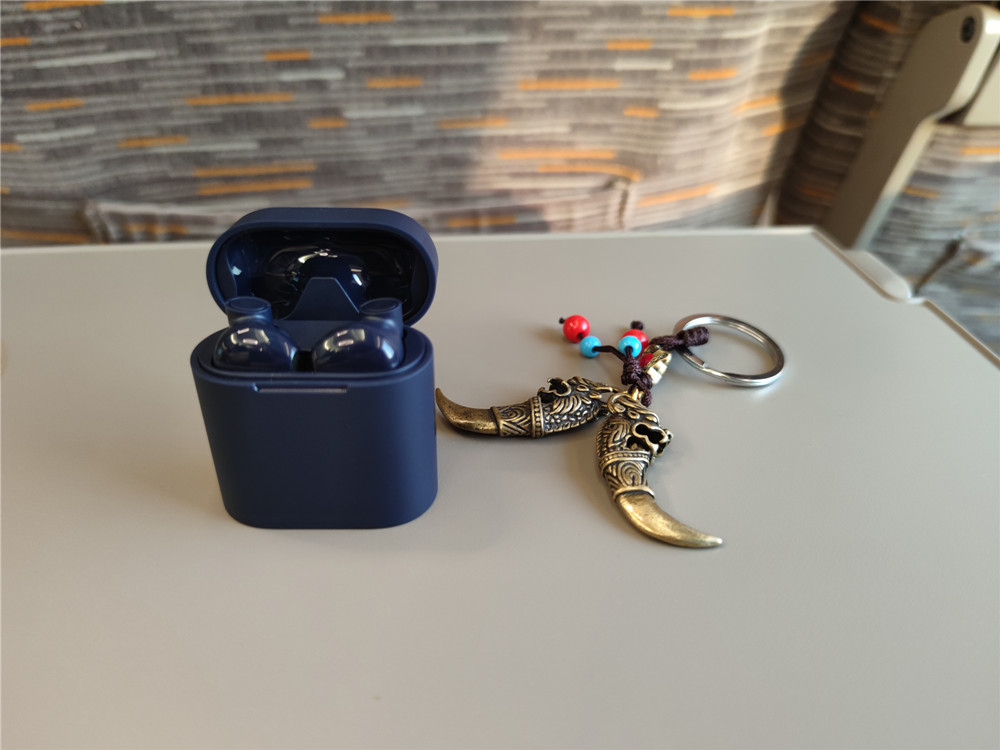 For latency, the built-in aptX Low Latency can reach 120ms low latency. In addition, it also supports AAC/SBC for great sound, which can be listened to on both iOS and Android.
Sound Quality Experience
The most important thing to judge the sound quality of a headset I think should be the pronunciation module, audio decoding, and a manufacturer's tuning style, let's talk about the hardware configuration of Moripods, it uses Qualcomm 3040 chip, compared to Qualcomm 3020, the biggest difference between the two is the new QCC3040 support TrueWireless Mirroring technology, that is, between the left and right two headphones support synchronous direct connection.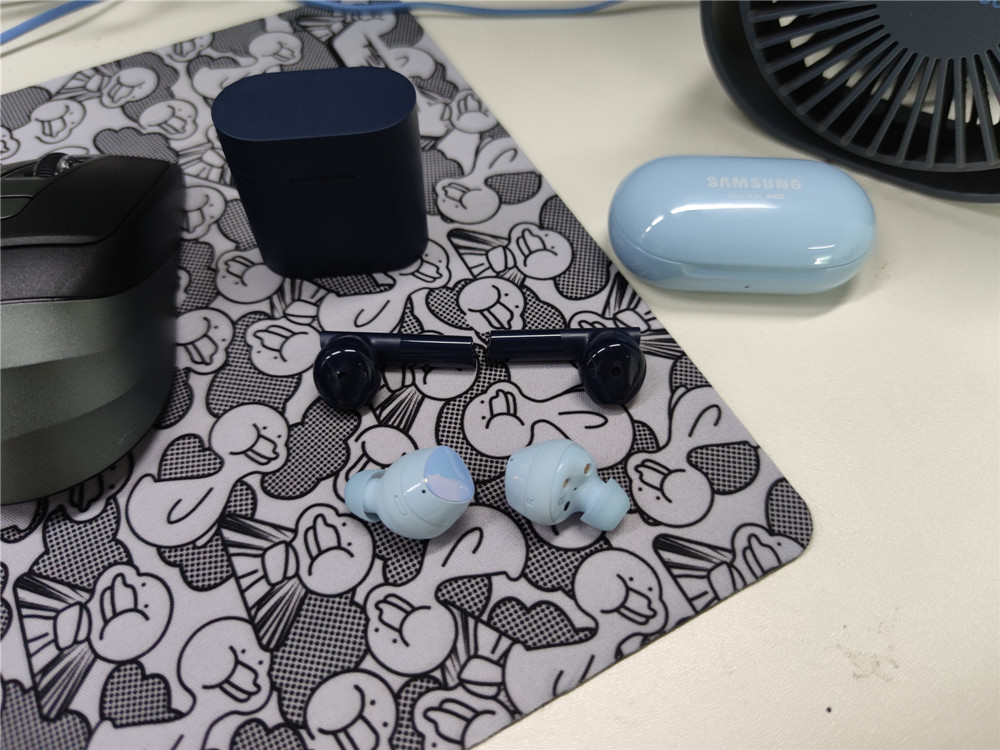 In addition, it integrates hybrid active noise cancellation technology as well as lower power consumption. This time Moripods use the latest Bluetooth 5.2, while in the market, the majority of TWS is still using Bluetooth 5.0, the advantage of Bluetooth 5.2 is that the connection distance is longer, but also more stable.
Since they are semi-in-ear headphones, we have to consider noise cancellation, Moripods use Mic intelligent noise cancellation, two microphones in each ear, support CVC8.0 digital call noise cancellation, through the dual microphones automatically eliminate environmental noise, keep the human voice clear and clean.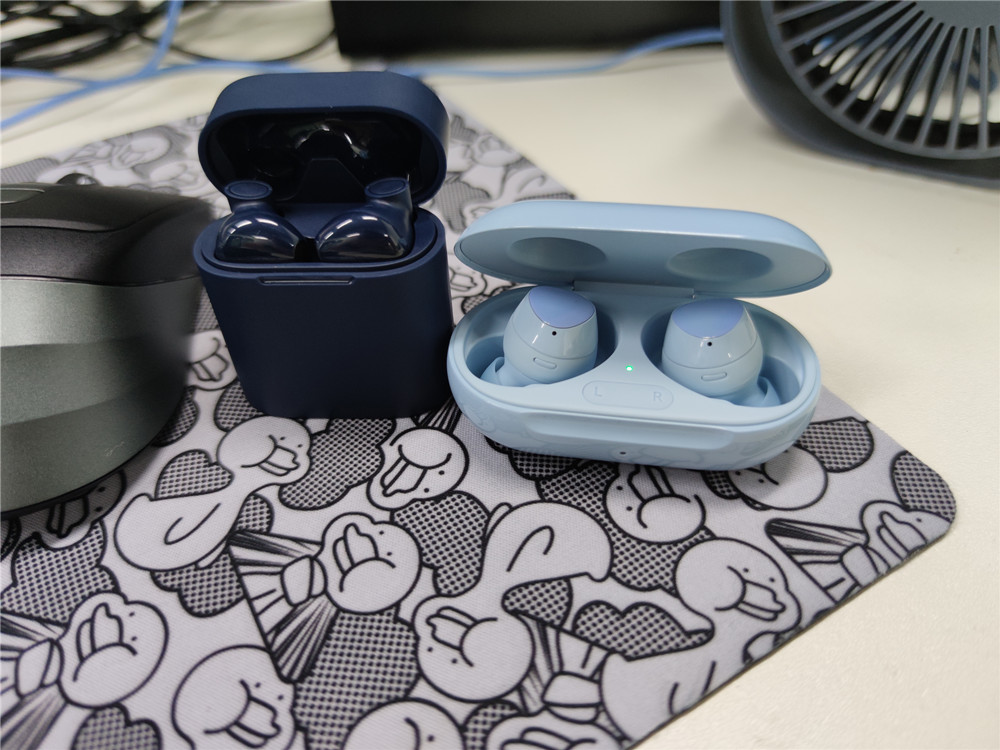 Coupled with the large dynamic coil of 12mm. So that this headset although no active noise cancellation, but in the road, cafeteria and other noisy environments, especially in the call, in the clarity of the headset is no less than the active noise cancellation.
Talking about latency, Moripods also have excellent experience in the game because of the Qualcomm 3040 chip ontology integrated with low latency technology. The actual test on the delay requirements of the peace elite, control and sound feedback can be basically synchronized.
Interaction and Operation
The pairing of this headset with the phone is very simple, Haylou's interaction has always been satisfactory to me, the single binaural switch is really smooth.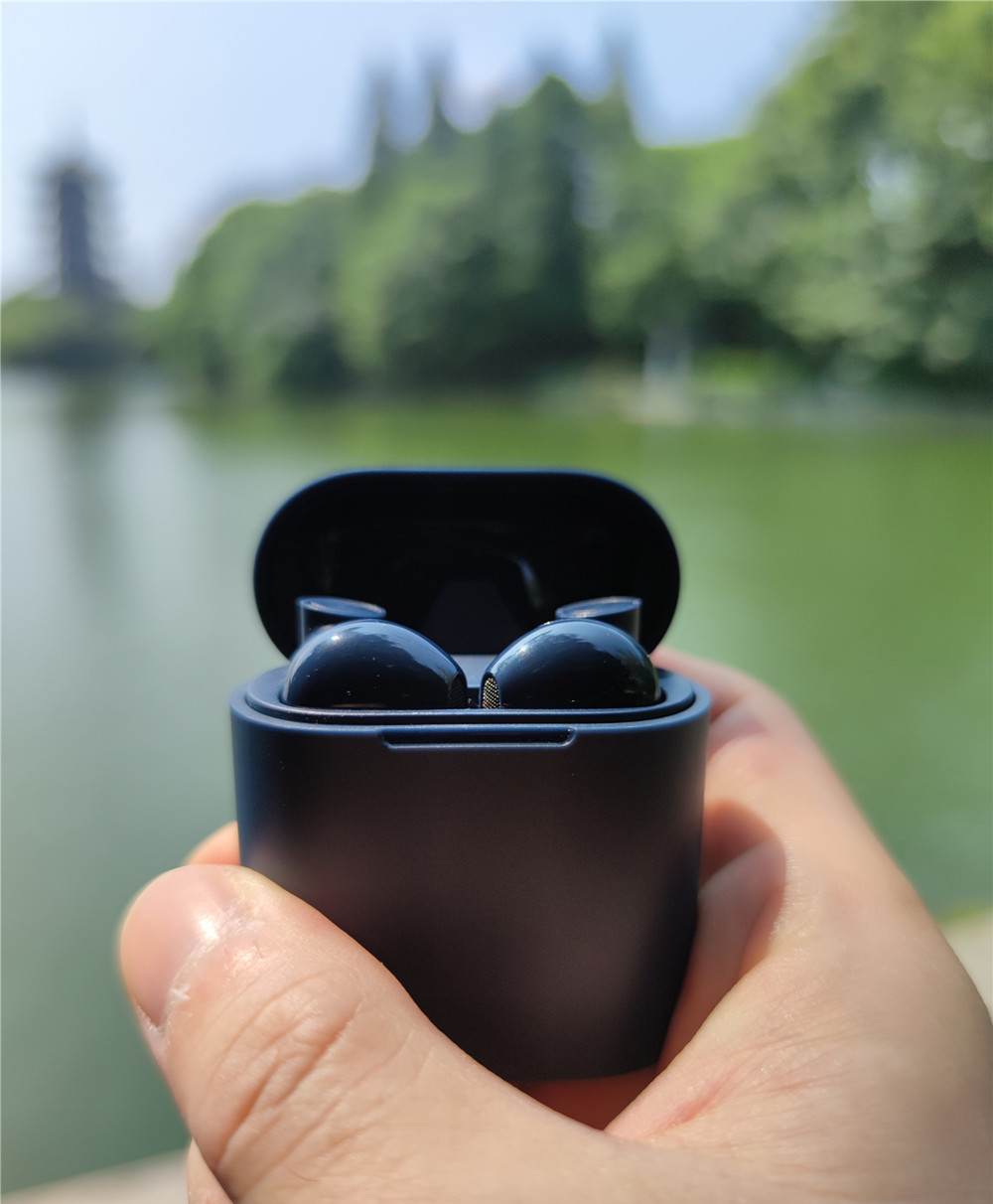 When using the dual headset, whichever headset is put into the charging compartment, it will not affect the other one, and the connection is very fast when the other one is taken out. This headset uses a high-precision touch panel, which is located at the logo to achieve quite a lot of functions.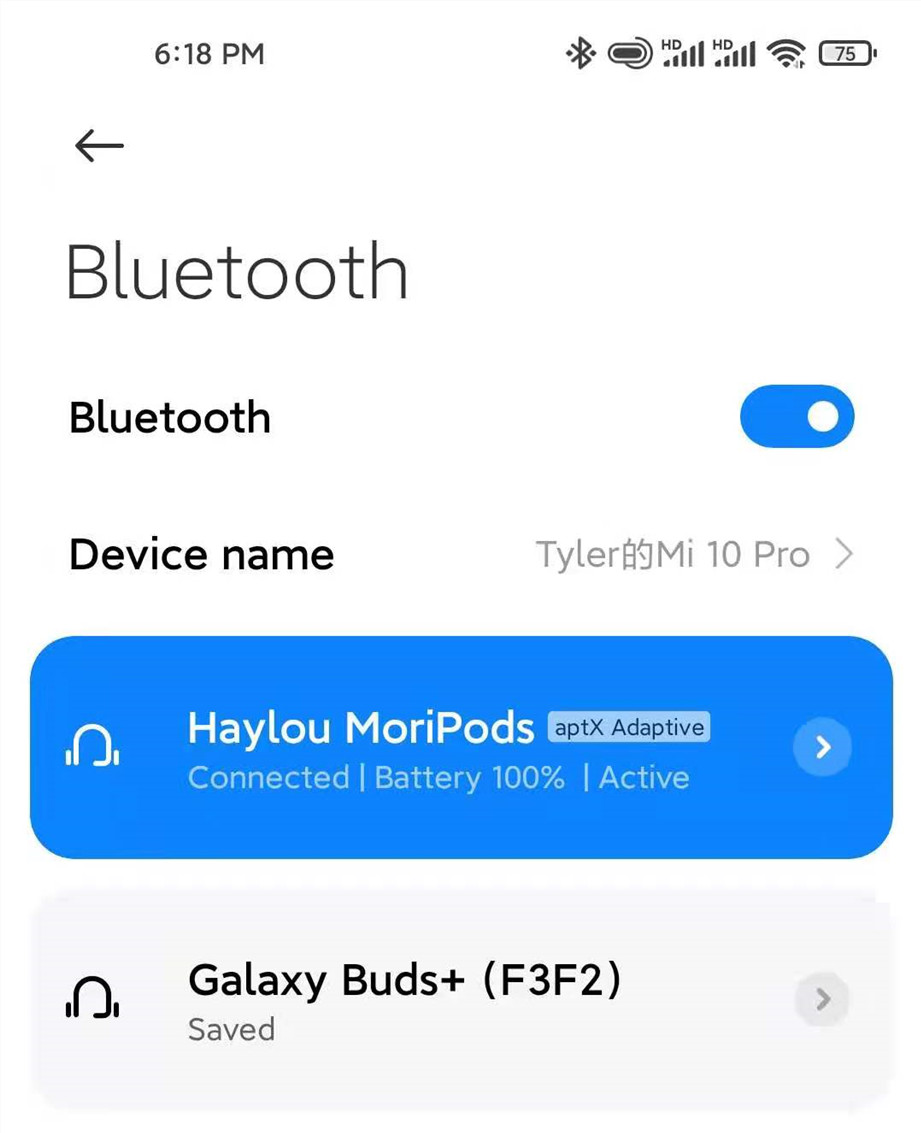 Wearing experience
Semi-in-ear headphones compared to in-ear headphones have a great improvement in the wearing experience, while the weight of these headphones is also good control, so that these headphones can bring us a long time to wear the true sense of comfort without pain.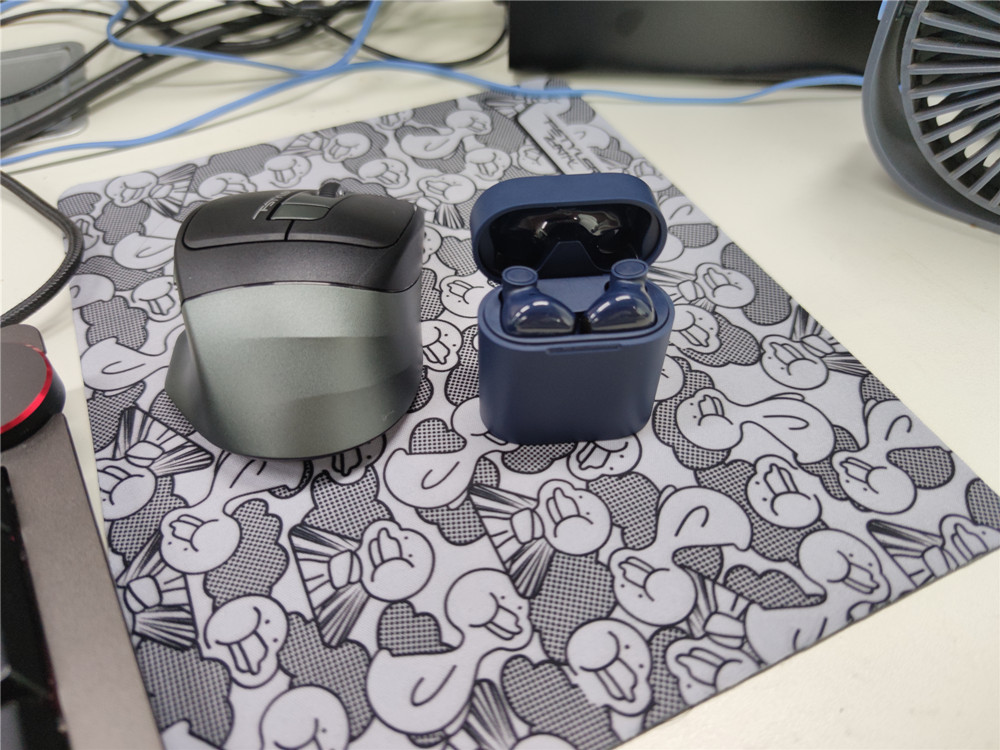 Battery endurance
Due to the use of Qualcomm 3040 chip, which also brings lower power consumption to Moripods. With a battery capacity of 35mAh for a single headset and 310mAh for the charging case, a single headset can be used for about 6 hours on a full charge, and with the charging case, it will last even longer. It is in the upper middle of the range ladder of semi-in-ear headphones.
Summary
If your budget is not enough and you still want to get a good design, good sound quality headphones, you can consider getting Haylou MoriPods, after all, this price point with Qualcomm chips on the headset is really not much, in the same price point is really very high cost performance, the use of the experience does not lose some famous brand headphones.
Price and where to buy cheaper?
Rucas, from 2016 focus on China A Brand's Eco Accessories Product. They provided us with this sample. Rucashk.com is a great online store. If you are interested in Haylou MoriPods Earbuds, then I recommend you to go to Rucashk.com to buy it at the lowest price.
In addition, follow their Facebook and Linkedin, maybe you can get an unexpected surprise.