We remember machines of this type with their hybrid format between the Mini-PC and the tablet, in particular with the machines offered by the brand Pipo since 2015. The idea of ​​these devices being to offer both the practical side of an autonomous solution controlled by a touch screen and the much wider connection of a sedentary PC.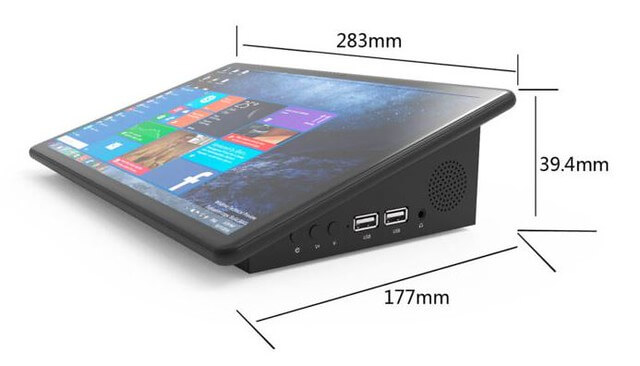 The HiGole F11APL is a fairly classic material construction from a component standpoint. We find a Celeron N3450 Apollo Lake processor, a quadruple core offering 2 MB of cache and 6 watts of TDP. This chip is also dissipated 100% passively by the machine which will prevent the machine from making noise. The RAM is 4 GB and a 64 GB eMMC will embed the operating system. Windows 10. An M.2 slot for adding an SSD in SATA 3.0 format is also available on the motherboard. Finally, a MicroSD card reader is also present.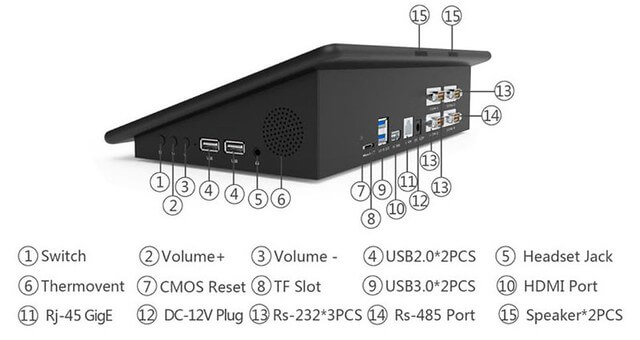 Very classic and not frankly maddening in terms of speed, this device will have the particularity of driving a touch screen of 11.6 inch IPS 1920 x 1280 pixels with 5 capacitive contact points. This display is positioned diagonally, above the components. Like a desk, this solution generally allows you to control various instruments. We can very well associate it with a HiFi system or a television to launch multimedia content. Some use it as a cash register PC and I have even seen it in industrial solutions. It can also be used as a dual display since the solution offers a standard HDMI output. But it is clearly specific sweats that are targeted with the HiGole F11APL.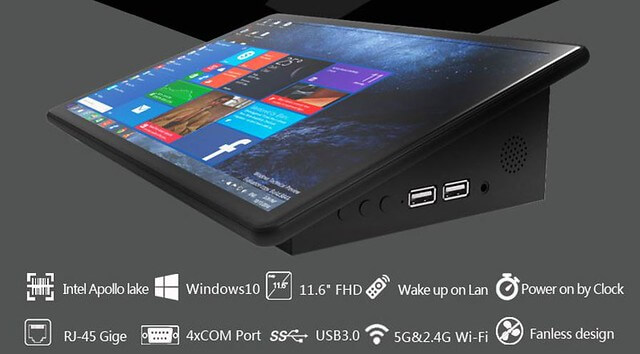 So we find in addition to the HDMI 1.4 video output, a 3.5 mm audio jack, two USB 2.0 ports, two others in USB 3.0 and no less than four COM ports: three in RS232 format and one in RS485. What to control machine tools, cash drawer or other. But also more common tools now like 3D printers and other laser engravers. See machines of another level like CNC or other machine tools fond of solutions like serial ports. Note the presence of interesting options such as Wake On Lan allowing you to activate the machine remotely via the network, but also the possibility of programming your alarm clock at fixed times. It will thus be possible to design a completely autonomous system which will wake up at a fixed time to launch 3D printing remotely for example.