Next to the standard edition of Magic Watch 2 – which is already available on Amazon in the 42 mm and 46 mm variant – Honor has unveiled a series of new and suggestive designs in a limited edition for its new smartwatch which includes some collaborations with emerging stars in the world of art and graphic design, including Giovanni Ozzola, Jacky Tsai, George Greaves and Wang DongLing.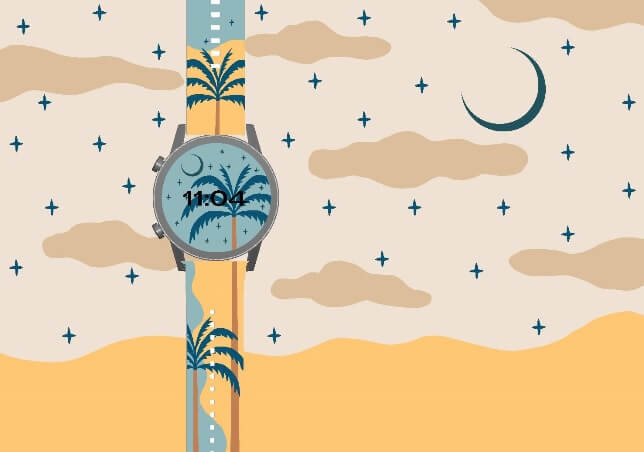 Crossing the boundaries of art and technology, the latest design of Honor Magic Watch 2 combines elements of illustration, graphic design, photography, sculpture and calligraphy with Honor's innovative philosophy and vision of design. In addition to the limited edition designs, the versatile and customizable smartwatch comes with a series of themes pre-installed to change the look of the dial, even allowing you to use your own photo. Honor fans will also be able to customize the dial with their own design idea and projects.
While the 46mm variant is designed inspired by a racing car dial, evoking a sporty, gritty and bold look, the 42mm variant is designed to be fashionable, with an elegant and refined aesthetic. Thanks to the different straps to choose from made from different materials such as rubber (hypoallergenic and eco-friendly), leather and metal , this watch can be customized for any occasion.
Honor x Giovanni Ozzola – "One Day", Old Walls "and" Ficus ": experimenting with lights, photography and sculpture
Born in Florence, Giovanni is a multidisciplinary artist who works mainly in the field of photography, videos and sculptural installations. His works have been shown internationally in numerous public and private institutions, including the Fosun Foundation in Shanghai, the 313 Art Project in Seoul, the District 6 Museum in Cape Town, the Tate Modern in London and many others.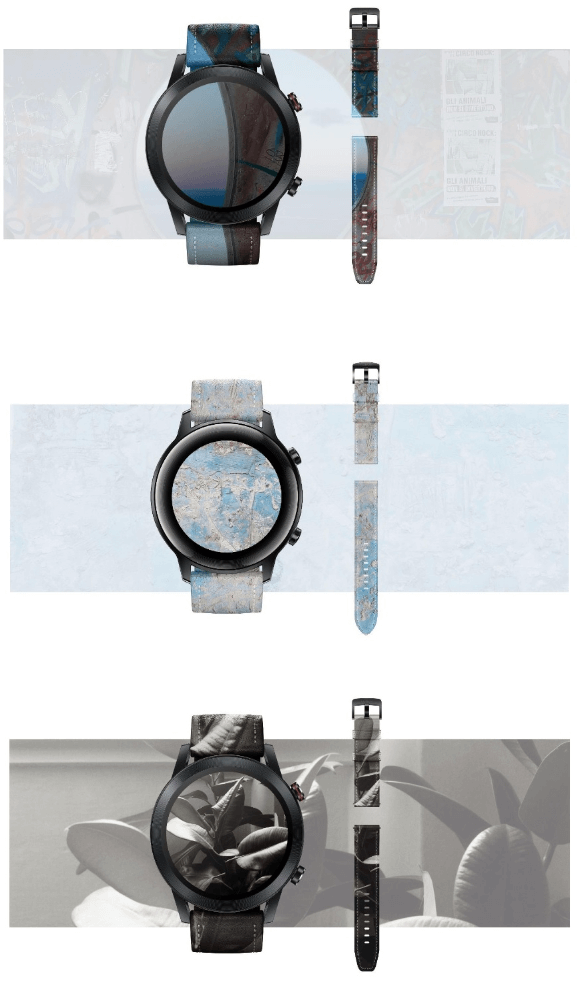 The three forms of design presented for Honor Magic Watch 2 evoke a sense of discovery.
"One Day" combines the art of graffiti with the light of dawn to express both the frenzy and tranquility of the natural moments of life
In "Old Walls" , Giovanni reflects on the impulse of humankind to tell stories through an artistic technique called "detachment" (detachment) where it preserves parts of old frescoes. Giovanni wants to explore the way people tell their stories and preserve legacies and experiences through traces on the walls.
"Ficus" explores space and light. Giovanni captures the leaves in different lighting conditions, adding depth and dimension to the final design.
Honor x Jacky Tsai – The innovative fusion between Pop Art and Chinese craftsmanship with "Floral Horse" and "Shanghai Tang Café".
Jacky Tsai, one of the leading contemporary pop artists, created two limited edition designs for HONOR Magic Watch 2. Resident in London, the Chinese artist is famous for his lively style and for his innovative approach to design that combines techniques and traditional oriental artistic images to Western Pop Art. Tsai's various works have allowed him to be recognized internationally and his work has been presented worldwide in the main exhibitions in London, Moscow, Hong Kong, New York and Singapore.
Through "Floral Horse" and "Shanghai Tang Café" , these are the names of the two captivating limited edition designs, Jacky combines elements of pop art with iconic oriental influences using splashes of color on the dials and straps.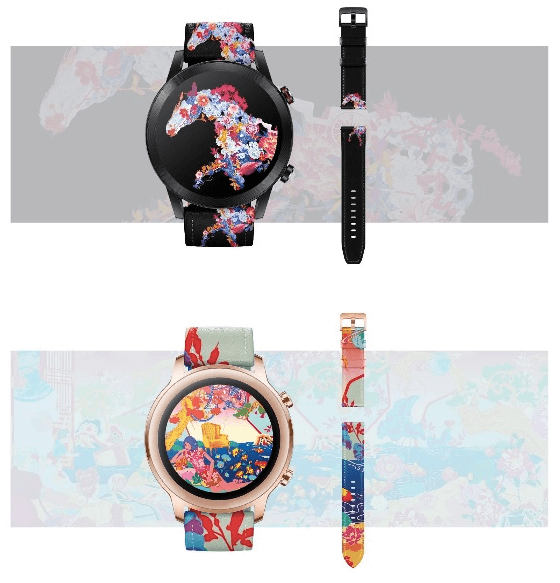 Honor x George Greaves – An exotic touch with "The Palm Tree"
Famous for his bold graphic prints and his eye for the unusual, Bristol's illustrator George Greaves is a master in the dream and archetypal imagery. Inspired by nature, the unisex design of the palm tree combines geometric elements with a neutral color palette, evoking majestic landscapes and distant adventures. George loves the idea of ​​creating timeless scenes on a device created to show time: "The Palm Tree" perfectly represents this concept.
Honor x Wang DongLing – "Cheng Hao, 'Autumn Moon', Entangled Script": reinterpretation of historical calligraphy
Wang Dongling is widely recognized as the best living calligrapher and is famous for his great abstract works, called by him "calligraphic paintings". By combining poetry and painting, Dongling creates his works by transforming ancient Chinese texts into gestural interpretations of traditional characters. His works have been exhibited in the Metropolitan Museum, the British Museum and other famous museums around the world. Within his limited edition design for Honor Magic Watch 2, Wang combines elements of his iconic experimental calligraphic style with strong brush strokes and ink of an intense olive green color.