Huawei will hold a Huawei Terminal and Strategy Online conference at 21:00 this evening. According to previous news, Huawei will launch a new folding screen phone Huawei Mate Xs, Huawei MatePad Pro 5G tablet, Huawei MateBookX Pro 2020 notebook and so on. According to the latest warm-up poster, Huawei will release a new router that supports Wi-Fi 6+ technology.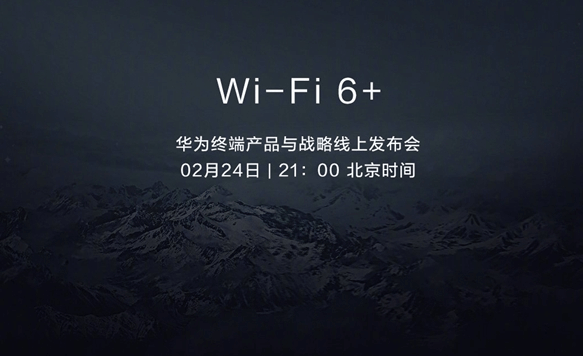 From the warm-up poster, this router from Huawei will support WiFi 6+ technology. Literally, it will be a more powerful technology than WiFi 6, but Huawei has not revealed new products and information about WiFi 6+ technology. According to the latest exposure, this router is named Huawei 5G CPE Pro 2, which is an upgraded version of Huawei 5G CPE Pro.
Last year, Huawei released the first dual-mode 5G commercial terminal: Huawei 5G CPE Pro. It has a built-in Huawei Balong 5000 chip, which can support NSA networking and SA networking. At the same time, it also has Huawei's own Lingxiao dual-band Wi-Fi chip, which is equipped with four signal amplifiers to expand Wi-Fi coverage.
This year's Huawei 5G CPE Pro 2 router will be equipped with Lingxiao WiFi 6+ chip, dual-band Wi-Fi concurrent speed up to 2976Mbps, and support HUAWEI HiLink Mesh technology.
It has faster speed, better coverage, more connections, and more concurrent features. And Huawei 5G CPE Pro 2 router will also support Game Turbo dual-channel mobile game acceleration. At the same time in 5G, this CPE also supports 200MHz bandwidth, download speed up to 3.6Gbps, and has 5G super uplink technology, there should be higher upload rates.
However, these are all exposure information at present, Huawei officials have not yet revealed the news about this new product. For more information about the new product, wait for Huawei to announce it to us at this evening 's press conference. In addition to this brand new WiFi 6+ router, there will be a number of new products on the market. We will also continue to pay attention to this press conference and bring you the latest reports.