Russian company HYPERPC has announced a new line of passively cooled MUTE desktop computers. The key feature of the novelty is the absence of fans on the graphics card and processor, the effective heat dissipation is due to a clever design using a single solid radiator.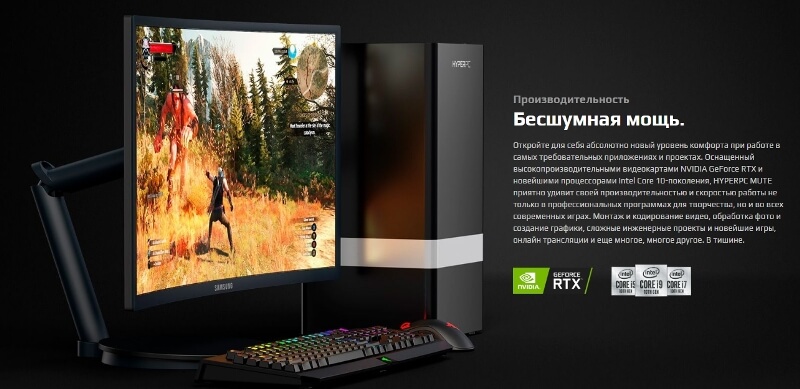 When developing the MUTE, HYPERPC's goal was to create a powerful computer with an extremely passive cooling system. Since it uses high-performance components such as a GeForce RTX 2070 graphics accelerator and Intel Core i9-10900 processor, it was decided to put a common heatsink on it, which is unique in its kind. It consists of 21 segments and 12 copper tubes, which effectively dissipate heat. This allowed to get rid of the buzz of fans, and the noise emitted by the computer is comparable to the volume of human breathing.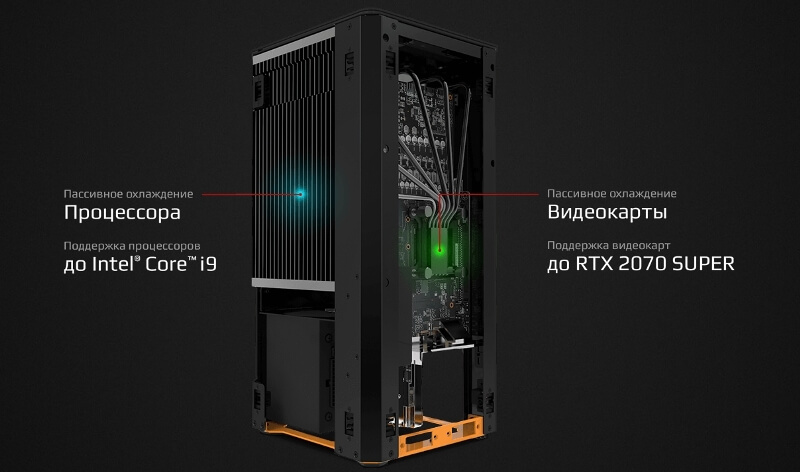 HYPERPC MUTE is suitable for all tasks: from the most demanding games to photo processing, video editing and encoding. Gamers can stream their games, while professionals can create complex projects and render 3D scenes. And all this quickly and quietly.
The device has a compact and stylish case in the tower form factor, so it will fit into any interior of the office or home. The body itself is made of aircraft aluminum black without any LEDs. All main connection interfaces are displayed on the top panel. By tradition, HYPERPC offers its customers the possibility of external customization of the computer by means of vinyllography, airbrushing and car painting of the case.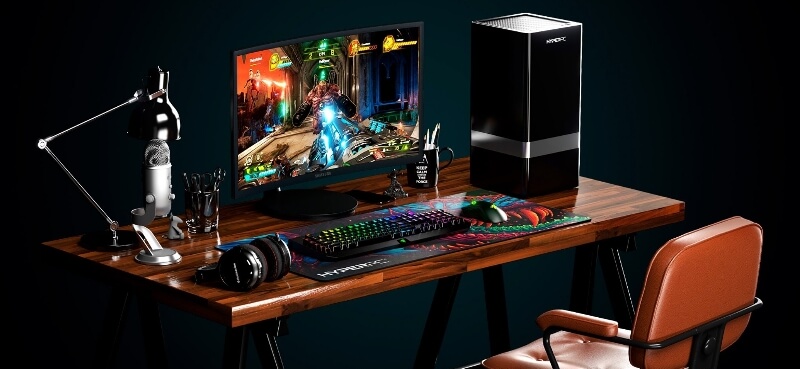 At the moment HYPERPC is available in two configurations, more detailed information can be found on the manufacturer's website. It is also possible to pre-order the HYPERPC MUTE. The cost starts from 100 thousand rubles.