Chinese manufacturers never cease to amaze, and today we have found in the sale of a small mini-PC, a height of only 20 cm, which hides the hardware of sufficient power for any game or program. The mini-PC with the laconic name Iru with elements of gamer's design is offered in Barebone format. It includes a powerful Intel Core i7-7700HQ CPU and a GeForce GTX 1060 GPU. For the full operation it is necessary to add the RAM, built-in memory and operating system to your liking.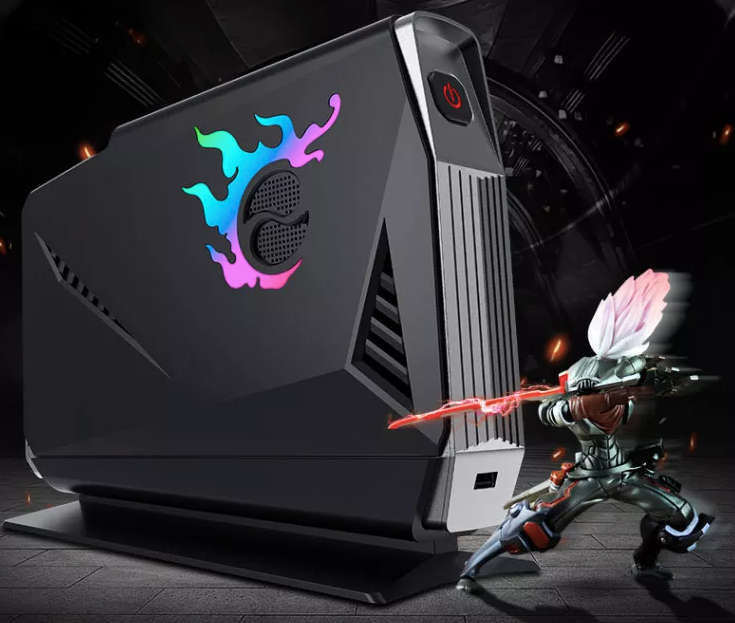 The Iru Mini-PC includes an Intel Core i7-7700HQ Kaby Lake quad-core processor with eight streams, 2.8GHz and up to 3.8 GHz in turbo mode. This chip is equipped with an Intel HD Graphics 630 GPU, but an additional NVIDIA GeForce GTX 1060 graphics card with 6GB of dedicated GDDR5 RAM has been installed to enable it to run powerful games. You can install up to 32GB of DDR4 memory in 2 SO-DIMM slots, with free space for SSD M.2 and a second 2.5-inch drive.
Iru Mini PC supports WIFi AC, Bluetooth 4.0 and Gigabit Ethernet. The miniature case features 2 USB 3.0 ports, 3 USB 2.0 ports, an SD card reader, a 3.5 mm audio jack, HDMI 2.0 video outputs and Display-Port 1.2 video outputs. This mini PC is compatible with Windows 10 or Linux operating systems.
Buy Iru mini PC at Banggood.com for $8799.99 with free shipping.