3D printing technology is one of the most popular technologies in recent years. With the continuous development of science and technology, all walks of life have begun to use 3D printers. Among them, the most widely used technology is FDM and SLA. So what are the differences between FDM and SLA 3D Printer?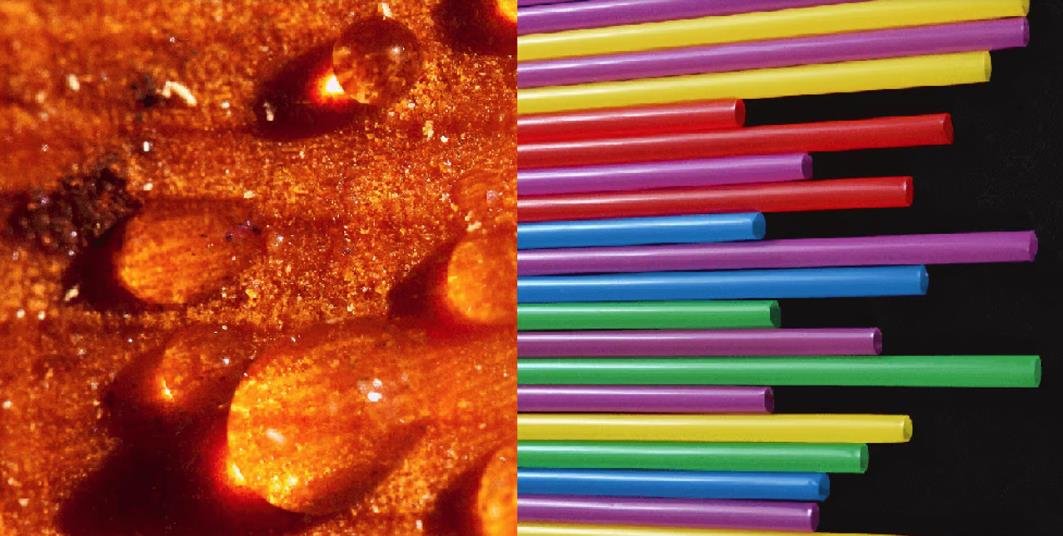 FDM is the abbreviation for Fused Deposition Modeling, also known as Fused Filament Fabrication. In FDM, a strand of material is deposited in layers to create a 3D printed object. During printing, the plastic filament is fed through a hot extruder where the plastic gets soft enough that it can be precisely placed by the print head. The melted filament is then deposited layer by layer in the print area to build the workpiece.
SLA is the abbreviation for Stereolithography Apparatus, or simply stereolithography. Like FDM, SLA is an additive method: Models are built layer by layer. SLA, however, uses a curable photopolymer – typically a liquid resin – that is hardened by applying focused light or UV light. SLA printers usually build the models upside-down, that is, the build platform lifts the model upwards, out of the resin bath.
Star brand LONGER
Longer was founded in 2016 by innovative experts from "The Thousand Talents Plan" and scientists from MIT. We are one of China's pre-eminent high technology companies focused on providing comprehensive 3D printing solutions for global users.
Own factory with 2000+ sqm places for producing & office, with over 100+ employees. Longer with 4 main products range: Laser Engraver, Consumer 3D printer, Industrial 3D printer, related New Materials for aerospace, automotive molds, biomedical, architecture, jewelry design, education and training, etc.
Today I will recommend two such star models for you, and if you are interested, you can also find great coupons.
LONGER LK5 PRO 3D FDM Printer
The LONGER LK5 PRO is a very complete 3D printer in terms of features. One of the great advantages of it is that we do not have to mount hardly anything, as it comes assembled and configured in 90%. So we will be able to use it immediately once we have purchased and received it, something that makes it especially convenient for users. In addition, it is a model that is less noisy thanks to its new engine and has an open source software, so it allows more customization options and is safer for users.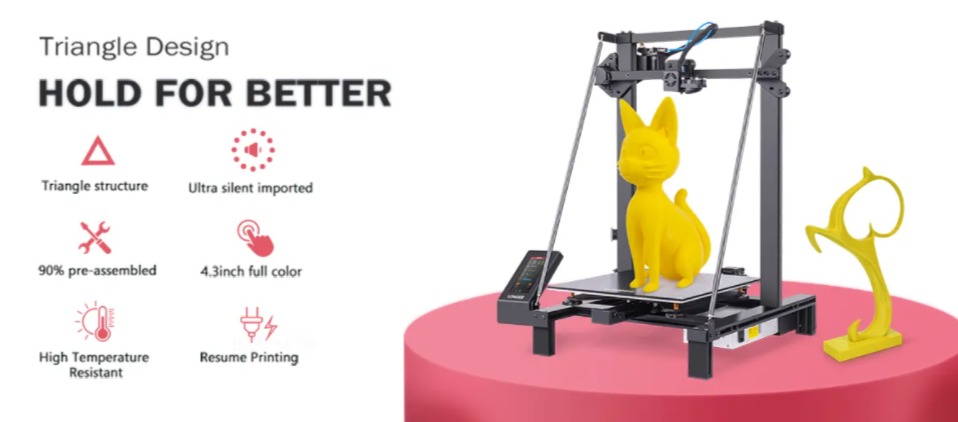 The printer comes with an integrated 4.3-inch display. On this screen we are going to be able to always have a preview of what we are going to print, for example. In addition, the user interface is very simple to use, so you will be able to carry out this printing process in a really simple way at all times. In the following video you can actually see how easy it is to set up and start using this brand printer.
The Longer LK5 Pro 3D printer is currently on sale for $299.99 use coupon code LK5PRO$30, which is a great price for a 3D printer of this quality!
LONGER Orange 30 Resin 3D Printer
The LONGER Orange 30 SLA 3D printer is an affordable option when it comes down to 3D printing with photo resins. It offers some significant changes from its predecessor, the LONGER Orange 10. The size is the first noticeable change along with enhancing features and functionality of the Orange 30 is sure to lure new users and experienced users alike to the printer. Printing with photo-curing resin is messy, but the amount of detail achieved in these builds is impressive and worth considering if you need a break from printing with filaments.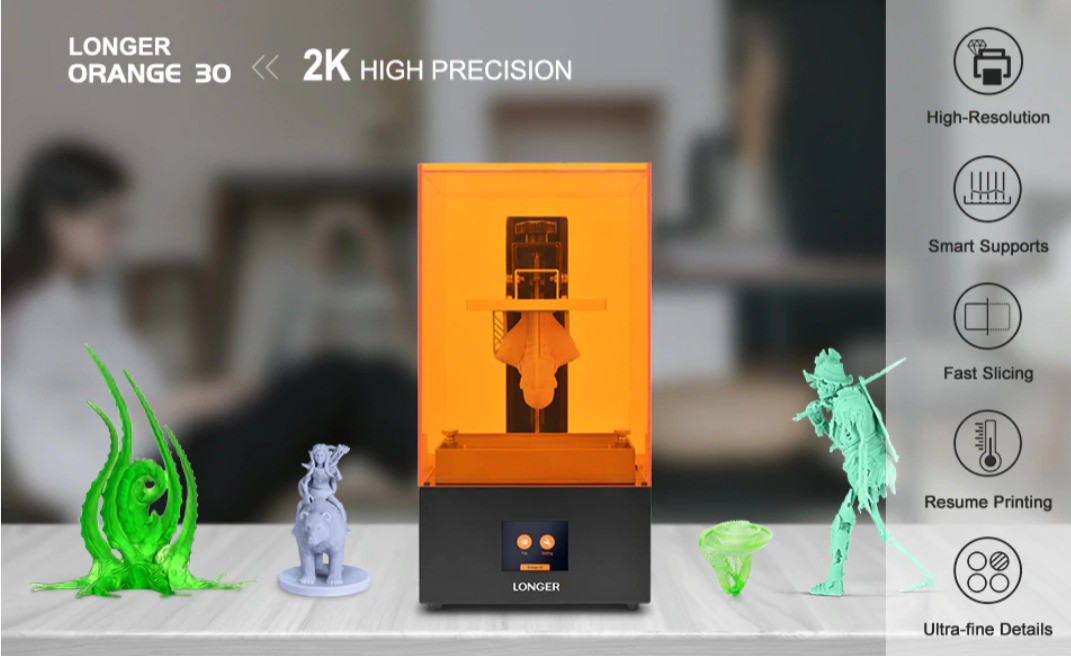 Coming in at $149.99, the Longer Orange 30 may offer the best value to quality ratio in its class. The bed size and resolution have a lot to do with that. You need detail and volume in a 3D printer, and this has both for under $300. That is why I recommend it, along with its almost foolproof and quick assembly. If you are looking into getting into resin 3D printing, the Longer Orange 30 may be the right machine for you!
Upgraded resin 3D Printer – LONGER Orange 4K
Orange 4K is improved with one stand cover, built by metal body and dual liner guide, which is more stable and reliable. And it's integrated with 2.8" touch screen, plastic resin vat with scale and simple levelling declined built plate.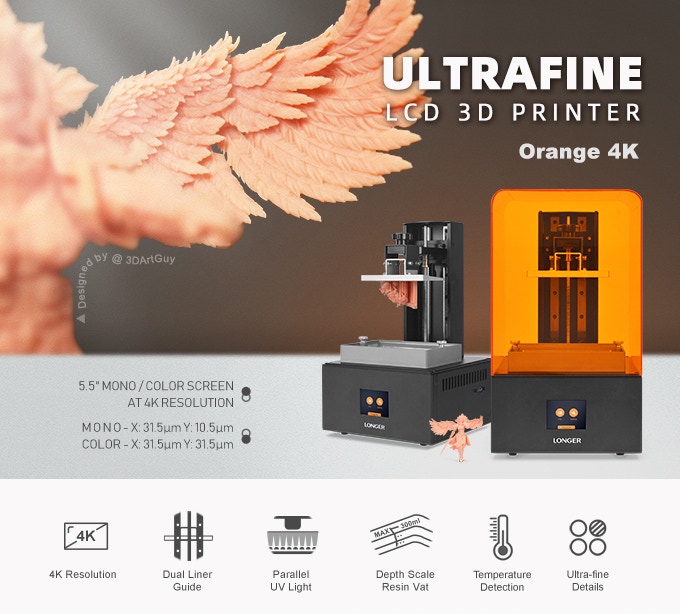 The printed volume of Orange 4K is 118*66*190mm. Orange 4K is equipped with 5.5" lcd screen, and there're color & mono screen in configuration, reaching at 4K resolution 812 PPI. When configurated with color screen, one pixel in XY direction is 31.5um; while update with mono screen, one pixel of X direction is 31.5um, but Y direction has driven down to 10.5um. Moreover, The LCD screen has been improved on manufacturing procedure, and coated with galss cover over the screen, which will be better on protection.
Orange 4K Color 3d printer is able to upgrade to mono screen as well, but need to update the firmware. When Orange 4K is configurated with mono screen, the printing speed is up to 2s per layer, which will be increasing by 300% to reach at 60mm/h.
There is no doubt that this is a high-end product, but the price technology has been halved. You only need to pay $399 to have a 3D printer of $699, which is really very affordable.