The LONGER 11.11 2022 sale is currently live with a massive reduction, which is fantastic news for anyone who enjoys Laser Engraver and 3D Printer.
Every year, LONGER offers significant discounts on a range of products, including Laser Engraver, 3D Printer and other items, with the firm providing up to 140 USD off on all bestsellers as part of the sale. The company chose to continue this tradition under the 11 sale and this year as well to thank its devoted consumers and longtime supporters.
Coupon: 10OFF (Get a $10 off over $100)
Coupon: 30OFF (Get a $30 off over $300)
Coupon: 60OFF (Get a $60 off over $600)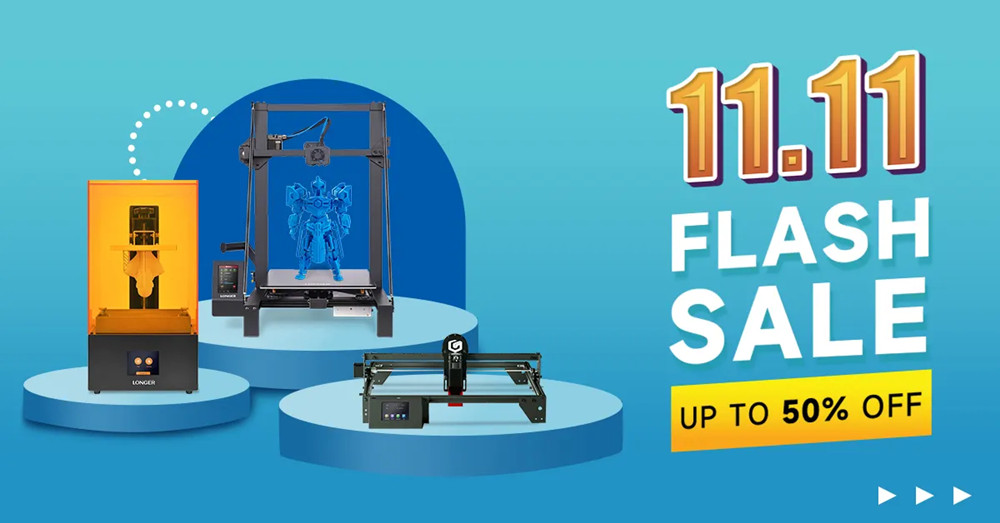 LONGER RAY5 10W Laser Engraver (70 USD OFF)
LONGER RAY5 10W Laser Engraver is a proficient engraving module with performance-driven specifications and an eye-catching look. It is the first engraving module to capture an inbuilt touch screen to make the engraving more professional and reliable. Also, the latest machine equips a high-density laser beam 32-bit motherboard, 10W optical output power as well as 5 safety protections.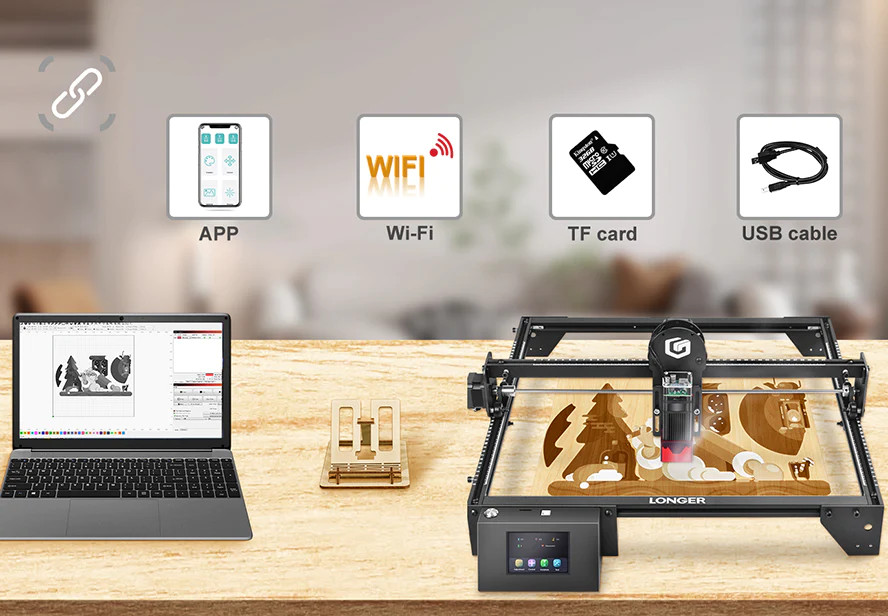 The latest LONGER RAY5 10W looks glossy and sleek in its ergonomic finish. the black-colored body is drafted using high-quality materials to ensure durability and excellence. It provides 400×400 mm working areas while the minimum engraving speed is 10000mm/min. On the front, you can see a 3.5" touch screen along with some ports.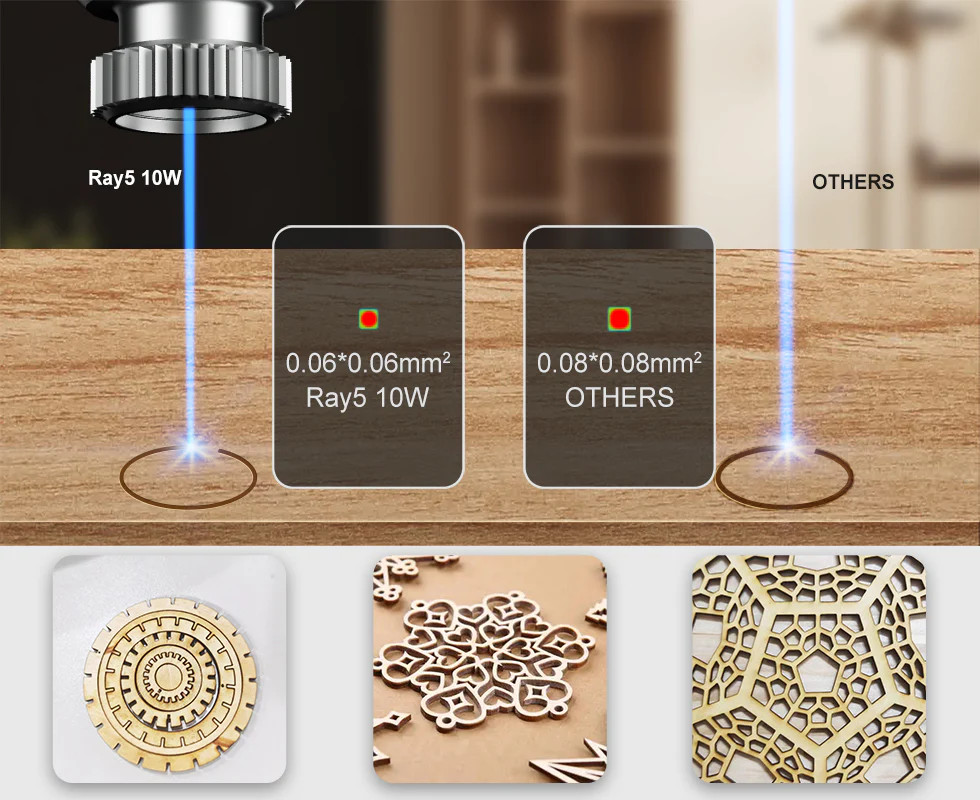 The Longer RAY5 10W is a great choice for engraving enthusiasts and hobbyists; It absolutely can help you produce numerous beautiful projects You will love the convenient touch screen, the large work area, and the precise and upgradeable laser module. It has the original price of $489.99 but it is discounted to $419.99 with flash sale.
LONGER Orange 4K Resin 3D Printer (140 USD OFF)
Orange 4K is improved with one stand cover, built by metal body and dual liner guide, which is more stable and reliable. And it's integrated with 2.8" touch screen, plastic resin vat with scale and simple levelling declined built plate.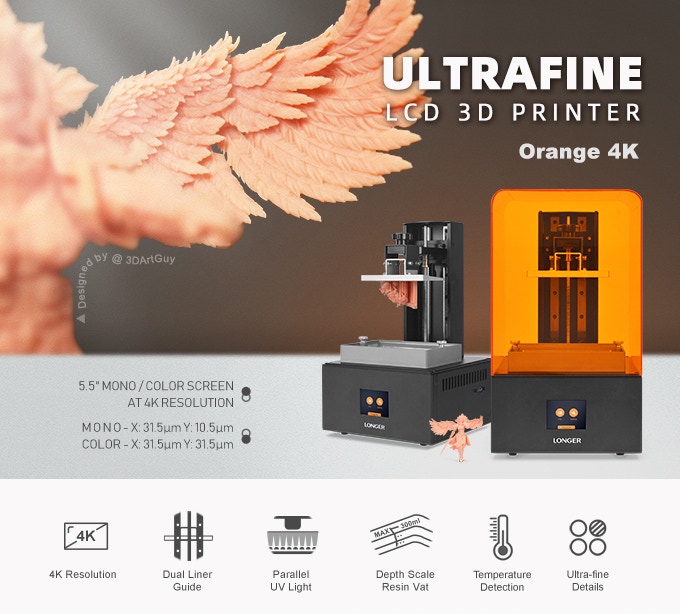 The printed volume of Orange 4K is 118*66*190mm. Orange 4K is equipped with 5.5" lcd screen, and there're color & mono screen in configuration, reaching at 4K resolution 812 PPI. When configurated with color screen, one pixel in XY direction is 31.5um; while update with mono screen, one pixel of X direction is 31.5um, but Y direction has driven down to 10.5um. Moreover, The LCD screen has been improved on manufacturing procedure, and coated with galss cover over the screen, which will be better on protection.
Orange 4K Color 3d printer is able to upgrade to mono screen as well, but need to update the firmware. When Orange 4K is configurated with mono screen, the printing speed is up to 2s per layer, which will be increasing by 300% to reach at 60mm/h.
There is no doubt that this is a high-end product, but the price technology has been halved. You only need to pay $259 to have a 3D printer of $399, which is really very affordable.