Want a slightly different experience in the field of nano UAVs? Take the time to discover ArduBee. It is a nano drone platform based on the Open Source project ArduPilot, designed to be modular. The ArduBee comes in the form of a 32-gram electronic board (PCB) (without the engines) on which the main components are grouped together. It includes an ARM Cortex M7 microcontroller based on an H7 processor, an ESC 4 in 1 BL_Heli32, an IMU (accelerometer and gyroscope), an electronic compass, an altimeter barometer.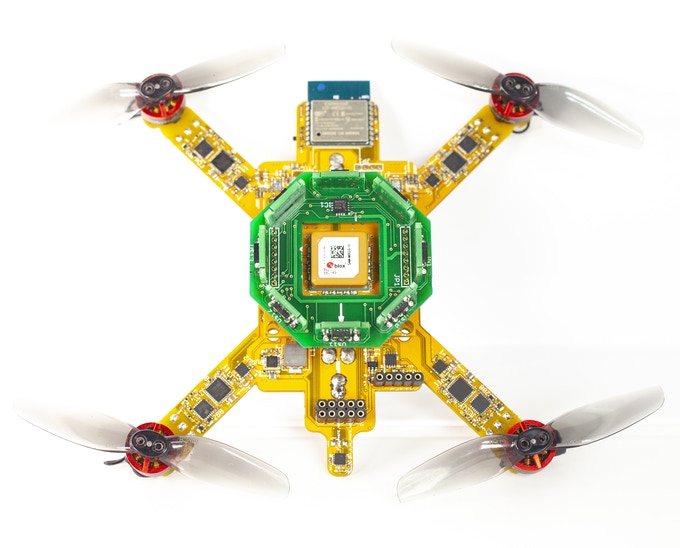 The engines, diagonally spaced 15 cm apart, drive 3-inch, two-blade or three-blade propellers. The LuminousBees team is still testing different brushless motors to select the most suitable for the ArduBee. The flight data are recorded on a microSD memory card on board the aircraft. A wifi chip allows to receive flight orders, to modify parameters and to send telemetry data in real time via MAVLink, addressable in Lua, Swift, Javascript, Java, Python, C++. The device can also be connected via a miniUSB socket for adjustments. For its power supply, the ArduBee is equipped with connectors designed to fix and connect a 18650 type Li-Ion battery.
The ArduBee is compatible with PPM receivers, Graupner SUMD, DSM, DSM2 and DSMX from Spektrum, SBUS Futaba, the large format radio control with ST24 display from Yuneec, with FrSky telemetry via S.Port and F.Port. Connectors allow the connection of additional components, such as GPS, indoor positioning tool for an accuracy of 10 cm or better, proximity sensors. Or even a development board to create other modules.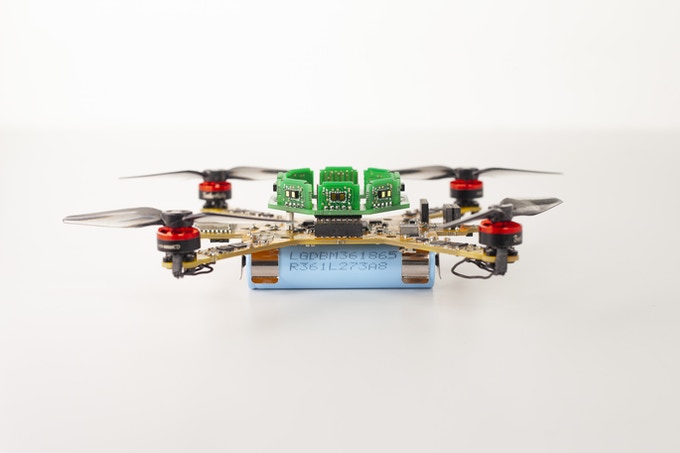 The ArduBee is programmable with various programming tools, from Lua for simple scripts to C++ for more demanding developments. With indoor or outdoor positioning equipment and lines of code, the device can evolve into swarms of drones, possibly taking advantage of a wifi network! LuminousBees also provides duct-type propeller protections, which improve the efficiency of the propellers – at the price of a higher sound volume. LuminousBees indicates that it relied on OpenFOAM to optimize these protections.
As you will have understood, the ArduBee is not a device intended for the pleasure of piloting, but a tool capable of seducing electronics and robotics enthusiasts, of accompanying students, developers, industrialists and researchers in task automation projects with flying UAVs by taking advantage of the richness of ArduPilot, its community and multiple sensors. The device is proposed by LuminousBees in the form of a participative fundraising campaign. Feel like getting started? The ArduBee is proposed from 243 € (excl. postage, taxes) on Kickstarter, with various configurations including additional modules. Delivery is scheduled for December 2020 – if the deadlines are met.