Intended for the Japanese market, this MAL-FWTVPCM1 seems to be a machine literally copied and pasted from the Chuwi Minibook offered last year. It features a 1920 x 1200 pixel 8″ touch screen on one side and a tiny keyboard on the other. All attached by a 360° folding hinge to use the object as a (thick) tablet.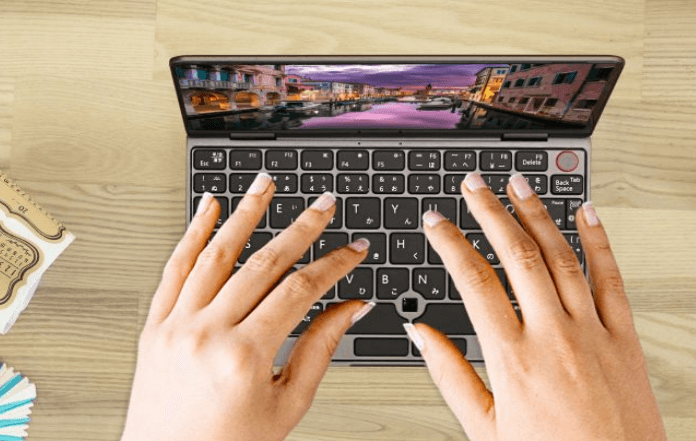 I strongly suspect this newcomer to be an order from Chuwi to fit a local demand. The Japanese will have the opportunity to buy one of these machines for 44 800 yens during a first "promotional" period. That is 380 of our euros. The public price after this period will be 507€. As a reminder, the Chuwi MiniBook N4100 under Celeron N4100 8/128 GB has been sold at 388€ in pre-order and is now negotiated at 399€.
The chassis of the MAL-FWTVPCM1 is made of aluminium for a classic format. 700 grams for 20.1 cm wide and 12.86 cm deep. Its thickness remains contained for a mini laptop with 1.93 cm. The battery is the same as the Chuwi Minibook. A 3500 mAh which offered to the versions under Celeron with an identical TDP about 4 hours of use.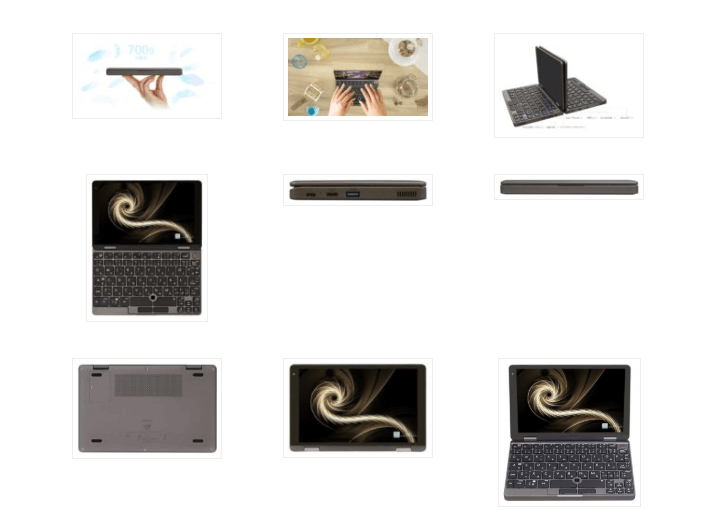 However, this particular machine is driven by a Pentium Silver N5000 processor, a quad-core chip also from Intel's Gemini Lake range that also runs on 6 watts of TDP. It comes with 4GB of RAM soldered to the motherboard and a basic 128GB eMMC. In addition, the MiniPC will offer an M.2 2242 SATA 3.0 slot to easily add additional storage.
The screen is an IPS with a 2 megapixel webcam and a microphone over it. The rest of the connection set is very complete. There is a USB 3.0 Type-C port, a USB 3.0 Type-A, a USB 2.0 Type-A, a MicroSDXC card reader and a MiniHDMI as video output. A 3.5 mm audio jack port is available in addition to the stereo speakers. A Wifi5 module will make up for the lack of an Ethernet port, it is associated with a Bluetooth 4.2 module.
Can we expect this MAL-FWTVPCM1 at home? I don't think so. The only thing this release teaches us is that Chuwi is still taking orders and offering to dip into Intel's Gemini Lake chip catalog to design machines for other brands. So a French reseller could, no doubt, order this kind of machine if he wanted to.