In case you haven't heard, Xiaomi joined forces with the famous Hasbro games franchise in 2016, in order to provide its millions of users with a Transformer robot that can be turned into a fake My Pad tablet. Having launched that product, the two companies will team up again to launch a new product, and this time it's a computer backpack named Mi Bumblebee, named after a fictitious robot from the Transformers franchise.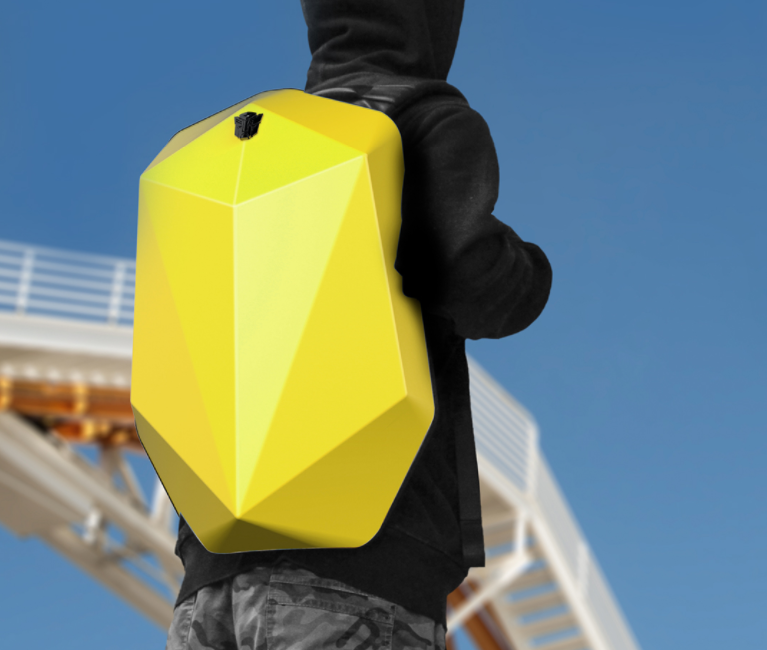 In most of the versions it has, Bumblebee is a not-so-large, yellow, black-striped Autobot. Thanks to this, this backpack has a very particular design.
This new Mi Bumblebee backpack comes to the market with a cool and rigid body, which is based on a special double-layer protective cover with an ergonomic design. As mentioned above, the design of this product is inspired by Transformers' Autobot Bumblebee and is capable of providing a facetted element and a body with high strength and extra large space. Thanks to its design, this backpack has a total internal capacity of 16L, which is a reasonable storage space.
Its circumference is 53 x 35 x 16 cm, and its double shell surface is made from a combination of high-strength PC and EVA materials. Also included in the interesting design of this backpack is a hidden zipper located on the back. On the other hand, the shoulder strap is filled with cotton and has a special built-in strap to carry this backpack with one hand.
Talking about the internal part of the My Bumblebee, we are going to find a special compartment made of cashmere material that has the function of supporting any laptop that has a size of 15.6 inches, plus it is also equipped with separate storage pockets that can have multiple functions as needed by the user. On the other hand, inside this backpack there are also small detachable pockets, which are designed to meet different storage needs.
Already speaking of prices, the new Mi Bumblebee backpack will be available in Beetle Yellow and Armor Gray, and rumor has it will come with a market price of about 539 yuan (which at the current exchange rate would be about $79).