For some, e-scooters are a real enrichment for locomotion, for others they are simply a nuisance. We don't want to reignite the debate here. Instead, we'll take a look at a completely new model that wants to turn the simple means of transportation into a transport vehicle as well. The Mimo C1 claims to be the world's first cargo e-scooter.
What is cargo e-scooter?
First we need to clarify this question. It is rather difficult to transport cargo on an ordinary scooter. Occasionally you see experimental riders with a cardboard box between their legs, but this is not only impractical but also dangerous in case of doubt. Since there is no real storage space on an e-scooter, the Mimo C1 simply gets an additional loading area in front of the handlebar.
For this, there are then also several attachments, such as an open box, a lockable container and two different loading areas like on a hand truck/transport cart. There are only two small wheels under the handlebar, while the large front wheel is under the cargo. This also has to do with the fact that the whole design is foldable, but more on that later. If it all works like this and the scooter can still be steered safely enough, then the idea is at least not wrong (even if the scooter no longer looks nice).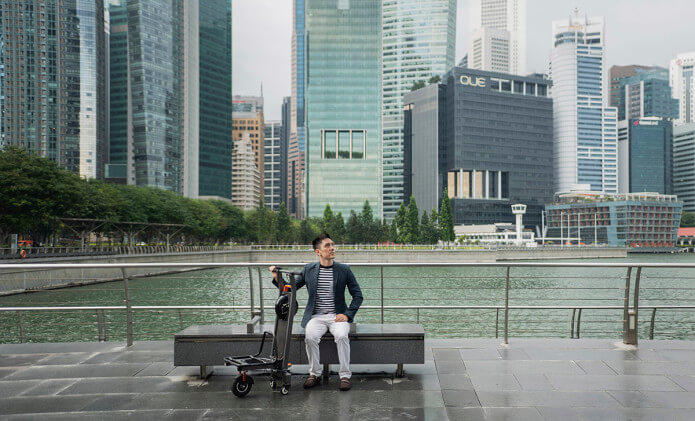 Technical data on the Mimo C1
Here the scooter does not differ much from the other models. 25 km/h top speed is standard and means that there will be no road approval, at least for Germany. However, the manufacturer states that they will replace the engine with a 20 km/h variant for customers if they wish. While that's a start, it doesn't quite solve the problem (and a 20 km/h limit doesn't mean automatic approval, either).
The 1.25 m long scooter itself weighs 17 kg, the driver may weigh a maximum of 120 kg, the cargo 70 kg. This would make the Mimo C1 a real beast of burden compared to many models that specify 100 kg as the upper limit for the rider.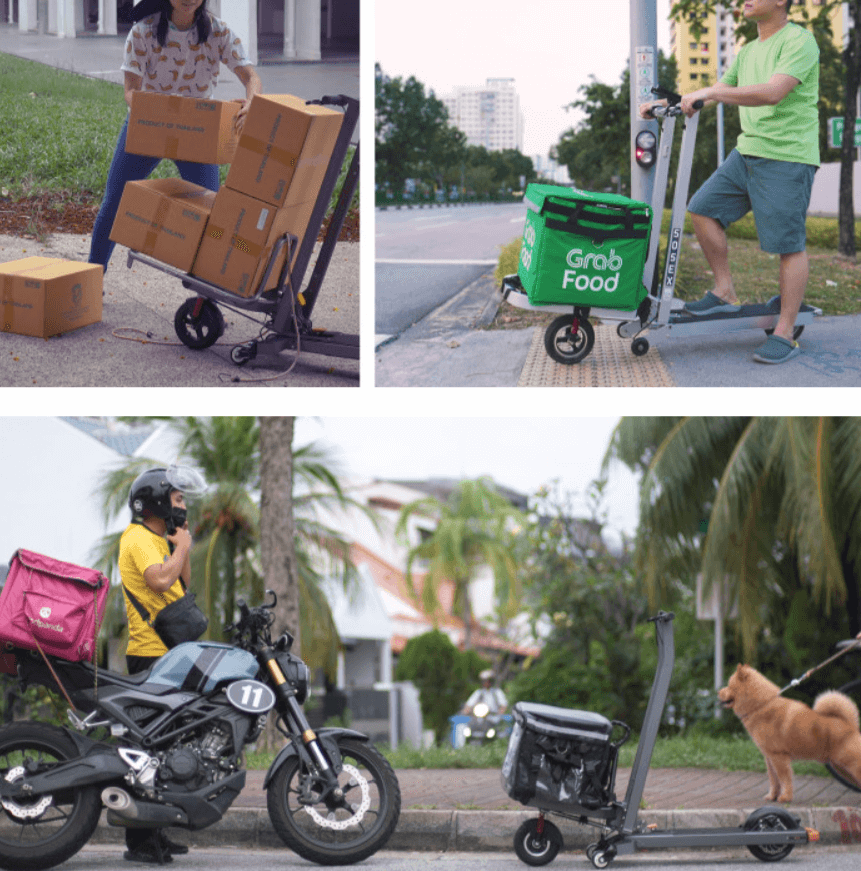 Another interesting feature is the option of converting the scooter into a trolley by folding the footboard upwards. This way, you could take it to the supermarket, for example, stow the groceries directly and then ride home comfortably with the e-scooter.
Assessment of the Mimo C1
We could go on and on about the different attachments, the fact that you only get one of them with the scooter, or the removable battery (which I didn't find any information about in the campaign in terms of size or range). Oh and you get a free smartphone holder for the handlebars in addition. But I will keep it short, because I have formed my opinion quite quickly.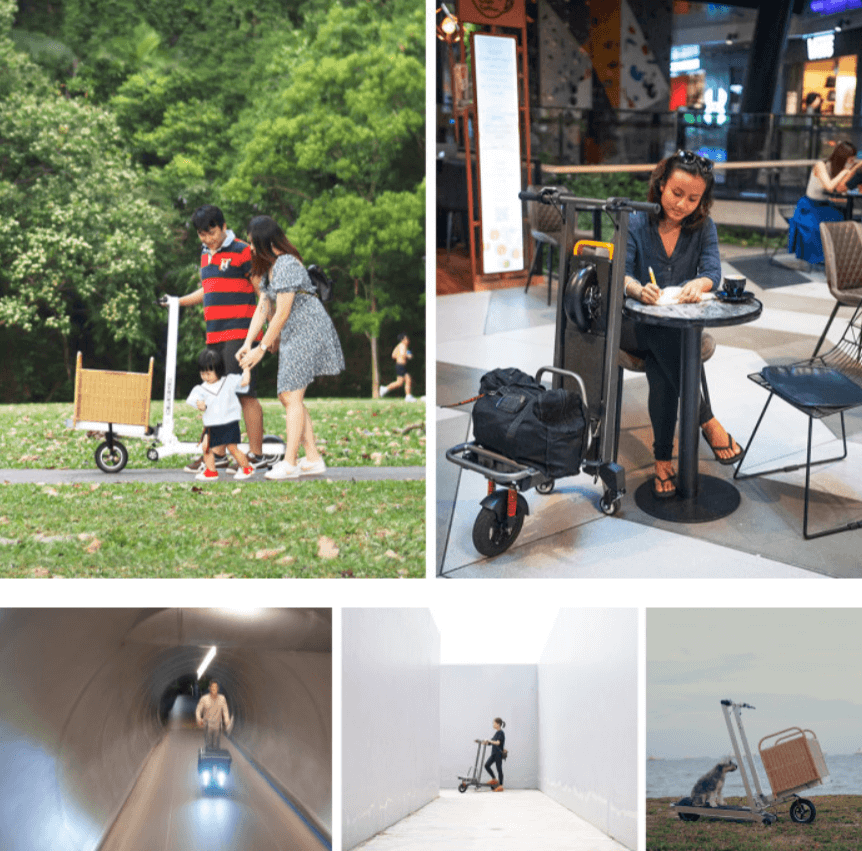 I like the idea very much. The scooter no longer looks "cool", but it solves a big problem that e-scooters have, even compared to bicycles, namely that you can hardly transport anything. Unfortunately, the Mimo C1 is not yet the perfect solution for me. In Germany, we are not allowed to drive it anyway, quite apart from that I find only one brake on a cargo scooter, which is potentially on the road with 200 kg, just too little. Add to that the price, which is now as an Early Bird offer already at 1,000€. Let's assume it really is more stable and robust than the average scooter, then you pay for it and for the small loading area in front still good 600€ surcharge compared to a comparison model.
I am not yet convinced, but I am happy about new concepts in the field of e-scooters and I am curious whether we will see more in this direction.