The famous Hong Kong brand MINISFORUM is going to present a mini-PC called EliteMini BOX X400, the main feature of which is a powerful hardware base AMD Ryzen with 8 cores.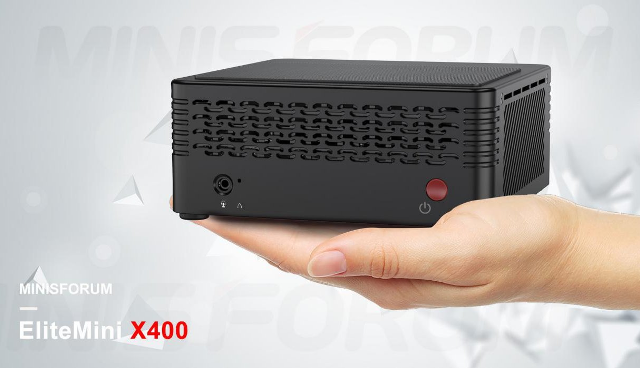 The machine should be identical internally for all these different versions. The solution found by Minisforum is obvious, the brand will propose a real motherboard with a socket that can accommodate the different processors. We have no information at the moment on how the latter will be cooled but considering the work done by the brand on the H31G, we can hope for a fairly effective solution. In any case, we will find in all cases a rather complete equipment which will allow a beautiful evolutivity.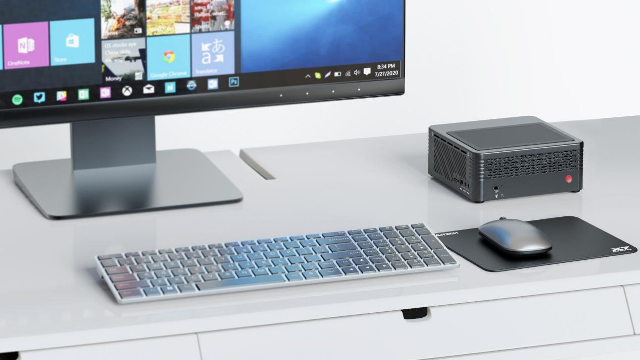 In addition to the socket that will allow the processor to evolve, there will be two DDR4-3200 SoDimm slots that will offer dual-channel memory management. Enough to equip the 16 or 32 GB ram easily, which opens many doors from a usage point of view. Storage will also be scalable with three integrated solutions. A first M.2 2280 PCIe 3.0 X4 slot for a very fast SSD that will allow the system to be embedded. A second M.2 slot, but this time in SATA 3.0 and in 2242 format to extend the basic storage capacities of the machine. But also a slot 2.5″ SATA 3.0 for additional storage with an accessible SSD or a mechanical disk if you want to store a lot of data.
A third slot M.2 in 2230 will embark the Wifi card of the solution, the EliteMini Box X400 range will be equipped by default with an Intel AX200 solution offering Wifi6 and Bluetooth 5.0.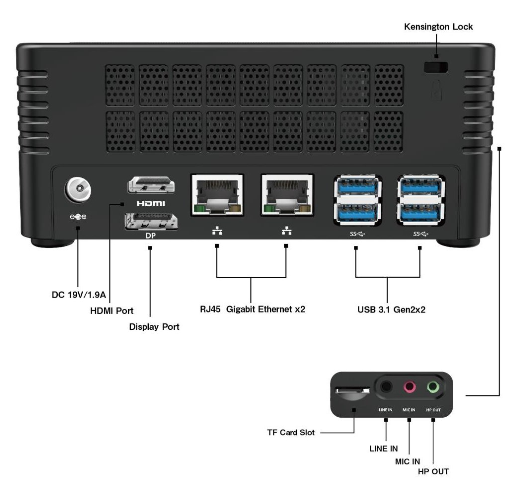 The only point that requires clarification is the price of the question, but at the moment the manufacturer is in no hurry to voice this information, keeping the intrigue until the official presentation. The last one, by the way, should take place in November, coinciding with the launch of portable nettop sales.
Where to buy it?
You can buy the Minisforum EliteMini X400 from Geekbuying just for $559.99.