These machines were never really given, if their prices were not the most affordable, it corresponded to the proposed equipment and the scale of marketing of this type of machine which cannot play on the same scale as a PC for the general public. We therefore very often found ultra-compact machines, without ventilation and distributed according to the models in AMD or Intel.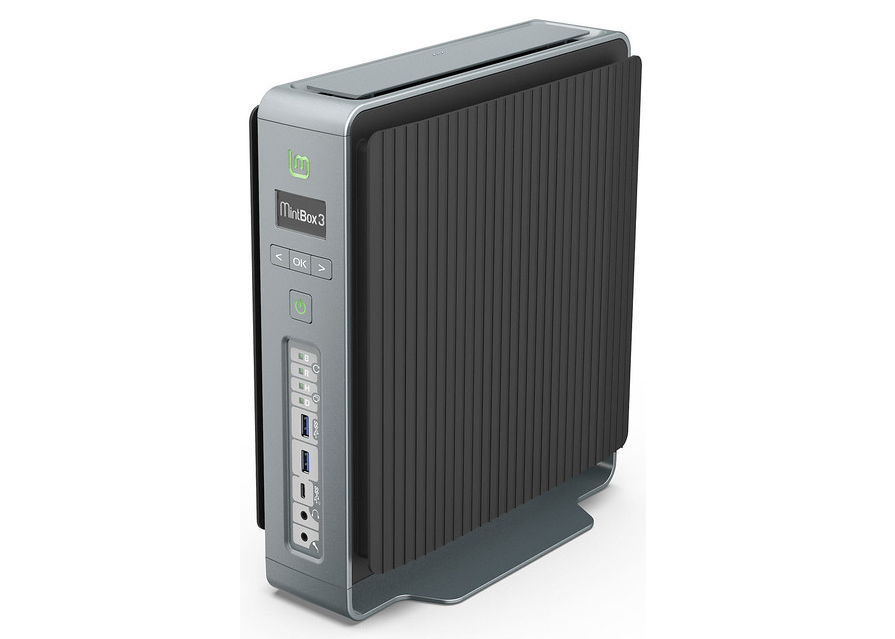 This year the duo returns with a more ambitious product. The small compact case has been set aside to find Compulab's high-end solution, the AirTop 3. A fanless case presented last April capable of handling much more muscular configurations than the usual machines wisely stuck with thumbs at very low TDP.
For example, the MintBox 3 can be purchased in a very high-end version with an Intel Core i9-9900K processor combined with 32 GB of DDR4 RAM and 1 TB of NVMe PCIe SSD and supported by a Nvidia GeForce GTX 1660 Ti graphics card. Enough to offer the installed Linux Mint distribution very high performance… and a hole in your bank account. This machine will be sold for 2698$ or about 2400€.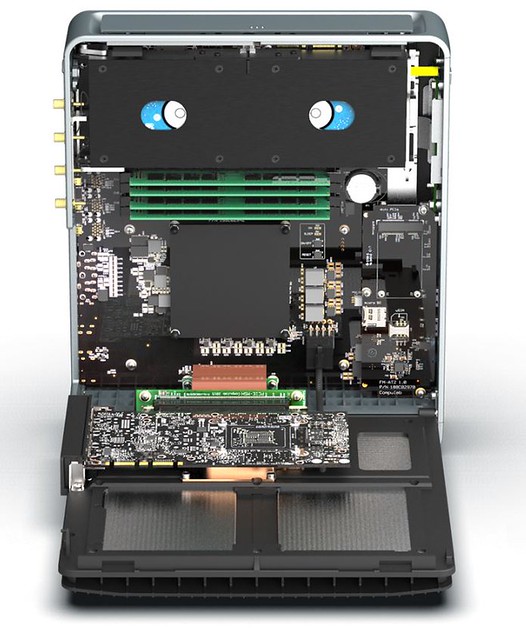 A more accessible model will be proposed but it will still cost you $1543 or €1370. For this price the Mintbox 3 will offer a Core i5 six cores not detailed, 16 GB of RAM and 256 GB of SSD PCIe NVMe… Not given but it should be remembered that the Airtop 3 from Compulab is a scalable PC box and quite expensive at the base. It requires careful assembly and the production of a large number of parts compared to a conventional box. Its passive dissipation system is also complex to implement, in short it is difficult to compare it to the machine available on the pages of a classic seller.
The box will offer in addition to the Linux Mint software and the name MintBox 3 a FM-AT3 front panel. This Compulab base module offers complete connectivity including two USB 3.0 ports, a USB type-C, separate headphone and microphone jacks and an LED diagnostic system. The rear part will remain identical to the classic Compulab models, i. e. very very complete. Note that the box measures 10 cm wide by 30 cm high and 25.5 cm deep, which makes it a very compact machine for such fanless performance. The aluminium envelope takes up only 7.5 litres.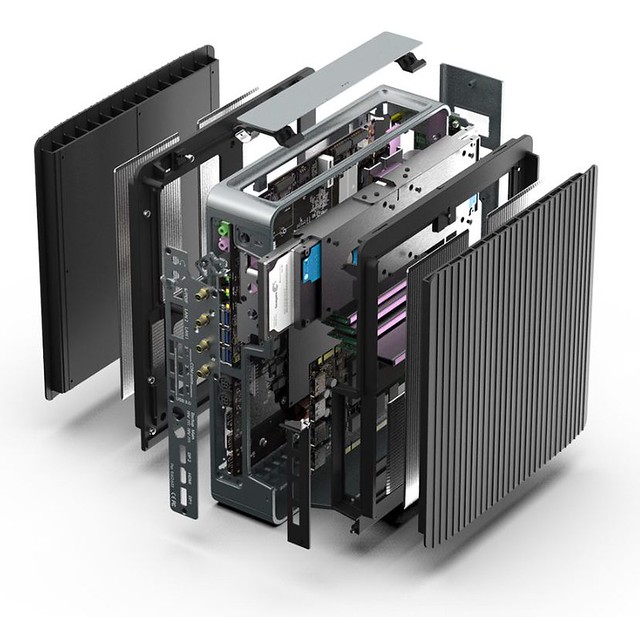 The device will be able to accept up to 32 GB of RAM, will carry a maximum of 4 storage devices 2.5″ and two storage devices M.2 2280 PCIe NVMe. It will provide complete connectivity with two DisplayPorts 1.2, HDMI 1.4, two Gigabit network outputs and six additional USB 3.1 Gen1 Type-A ports.
In short, the idea behind this device is to provide a reliable, stable and efficient machine for a long time to come. If you only equip it with components that do not have mechanical motors, it will also not make a sound. Enough to play or work very comfortably without having to suffer from a permanent wind tunnel for years to come.