A few months ago, Rockchip at its annual conference introduced its new processors in 2020 and today we have some information about them and possible dates of market entry. As we can see from the roadmap, there have been changes in the names of some models and a few surprises regarding already known models.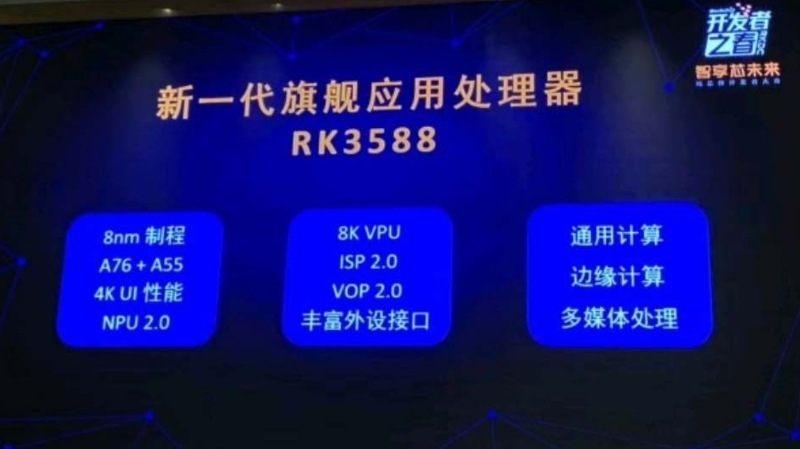 SoC RK3588 will become the new flagship of the brand; its release is planned for the end of 2020. An eight-core processor, allegedly produced using 8 nm technology with 4 ARM Cortex-A76 cores and 4-ARM Cortex-A55. There is no data about the GPU yet, but it is known that it contains NPU 2.0 (Neural Processing Unit) for AI jobs, supports 8K video decoding thanks to its VPU 3.0, and supports a user interface in 4K resolution.
SoC RK3566 is a direct competitor to Amlogic S905X3, a modification of the well-known model RK3530. This chip, which is designed to work in TV set-top boxes and replace the already obsolete RK3328. This is a quad-core chip with ARM Cortex-A55 and Mali-G52 GPUs, which are used in current chips.
Among the new products is also the RV1109, which is designed for cameras and image processing, according to the specification based on the Cortex-A7, focusing on visual and neural control with integrated NPU. According to the plan, these SoCs are not designed for Android TV-Box, so in the future we can see other processor options with different names.