Xiaomi is known for having a variety of products for the home, and the latest in this long list is the new Xiaomi Lofans wireless steam iron, which was launched in China for a price of $30. It comes with an adjustable body, a wireless charging cradle and a special switch for use wherever you need it. There are already many wireless irons available on the market, but the affordability and popularity of the Xiaomi brand will ensure its huge sales.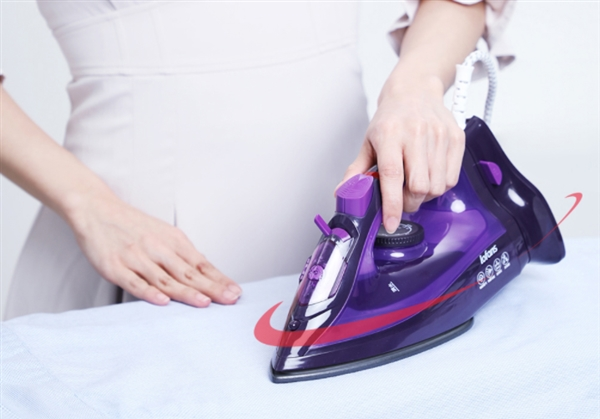 The new Xiaomi Lofans steam iron is rated to consume 2000W of power, and comes with different modes of use: high speed, low speed and dry mode make it easier for consumers to iron and improve productivity when used on different clothing materials. Also, a 280 ml water tank is designed to iron multiple steam garments in a single session.
In this new plate, Xiaomi added a load support that can be separated from the plate when a specific button is pressed, and can withstand heat for 2 minutes after being removed from the load support. On the other hand, it can be heated quickly in as little as 35 seconds, thanks to its strong steam flow.
The Xiaomi Lofans steam iron is wear-resistant because it has an aluminium frame and a ceramic enamel die-cast on top. It can be heated up to 200°C, and comes with an ion layer that helps minimize damage to clothing from high temperatures. On the other hand, the beautiful design of iron can easily help users iron clothes efficiently, and on the other hand, it can effectively protect their clothes from bacteria and mites.
As we have already seen in other Xiaomi devices, this new product has an affordable, comfortable and nice price of $30, although the details of its availability are still unknown.