The oral care products team at Oclean has launched a Black Friday promotion, during which you can buy electric toothbrushes, mouthwashes and accessories from the official Oclean store at a great discount for a few days. The full promotions page is available at the link: Oclean Black Friday (21-29 November).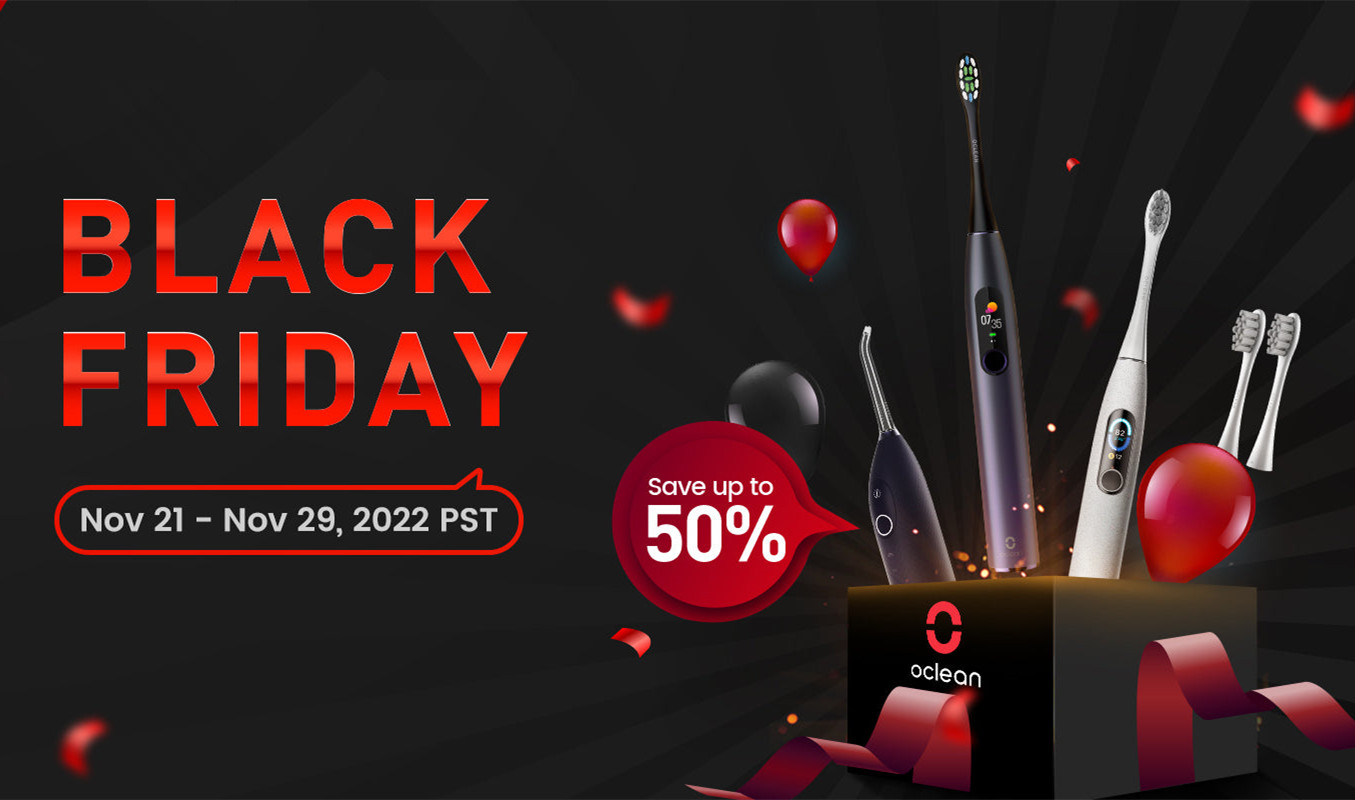 There's nothing left to do without teeth but enjoy the pudding, but luckily this Black Friday you can get great value oral care products from Oclean at a great price to avoid that ugly ending.

In addition, customers can also receive useful and valuable gifts with the products they choose.
2 free dental floss on orders over $29
Free S1 Sterilizer($32.99) on orders over $129
Free Air 2 toothbrush ($49.99) on orders over $169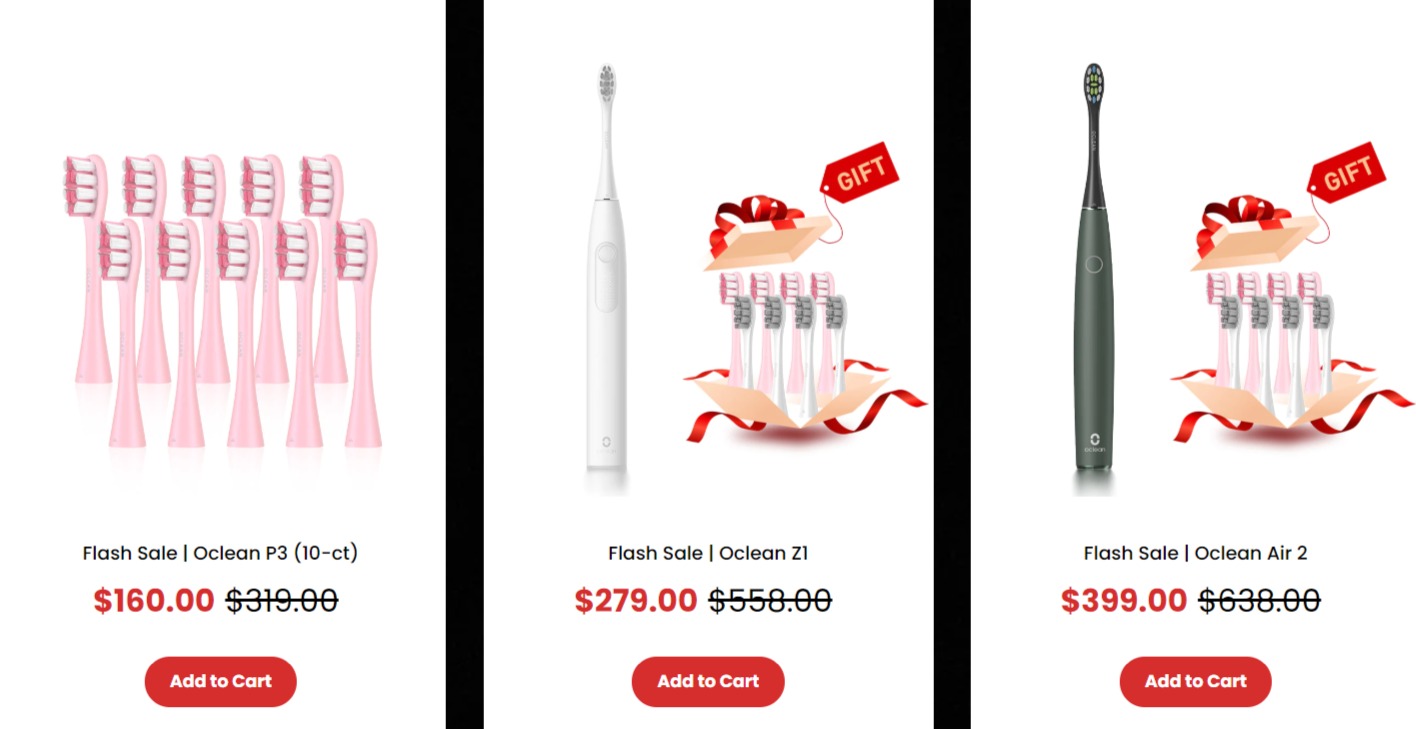 During the Black Friday Oclean promotions, they also offer a limited number of extra daily discounts depending on the amount of the order, for a total of 7 each day. We're showing you which offers and how many per day you can take advantage of. You can spend $30/$10/$5 on buying different coupons.
100 off over 200 (50% off) 1 pc/day
40 off over 100 (40% off) 3 pc/day
15 off over 50 (30% off) 3 pc/day
No Black Friday sale is complete without special offers, below are these!
Oclean X Pro Elite + 4 brush heads + 1*travel case (Original Price: $149.99, Now: $99.99)
Smart Screen – Brushing Result Instant Display
Ultra-Quiet Technology (<45dB)
84,000 Movements/min Maglev Motor
4 Modes and 32 Intensities for Clean Mode
Brushing Plan Customization & APP
Dupont Diamond & W Shape Bristles
Up to 35 Days Battery Life
IPX7 Waterproof
Oclean X Pro + 4*brush heads + 1*travel case (Original Price: $129.99, Now: $89.99)
Smart Screen – Brushing Result Instant Display
3 Modes and 32 Intensities for Clean Mode
84,000 Movements/min Maglev Motor
Brushing Plan Customization & APP
Dupont Diamond & W Shape Bristles
Up to 30 Days Battery Life
2 hours Quick Charge
IPX7 Waterproof
Oclean W10 + 4*nozzles (Original Price: $89.99, Now: $69.99)
Up to 1400 Pulses Per Minute Frequency
200ml Detachable Reservoir/Water Tank
5 Distinctive Flossing Modes
4 High-performance Nozzles
Up to 30 Days Battery Life
15s Quad Pacer & Smart Timer
Oclean P3 *10 brush heads (Original Price: $39.99, Now: $19.99)
Compatible with all Oclean Electric Toothbrush Handles
FDA-approved oral safe material
Reduces plaque build-up along the gumline
Unique round brush head for a surprisingly enjoyable experience
Dentists recommend changing your brush head every 3 months
Oclean Z1 + 8*brush heads (Original Price: $59.99, Now: $34.99)
30 Days Battery life
3 Cleaning Modes with 32 Intensities
Up to 40000 RPM,Powerful Cleaning Efficiency
2-minute Timer and 30s Reminder
3D designed DuPont bristles
Oclean Air 2 + 8*brush heads (Original Price: $89.99, Now: $49.99)
Ultra-Quiet Technology (<37dB)
Exquisite & Portable (<95g)
80,000 Movements/min Maglev Motor
Dupont Diamond & W Shape Bristles
Up to 30 Days Battery Life
2.5 hours Quick Charge
IPX7 Waterproof