The Atomstack S10 Pro is a laser engraving and cutting machine that features 50W machine power and 10W laser output power. It has an ultra-fine laser focus area reduced to 0.08×0.06mm, which allows the high-density laser to cut 15-20mm thick wood and engrave mirrors, stainless steel metal, ceramics, and glass.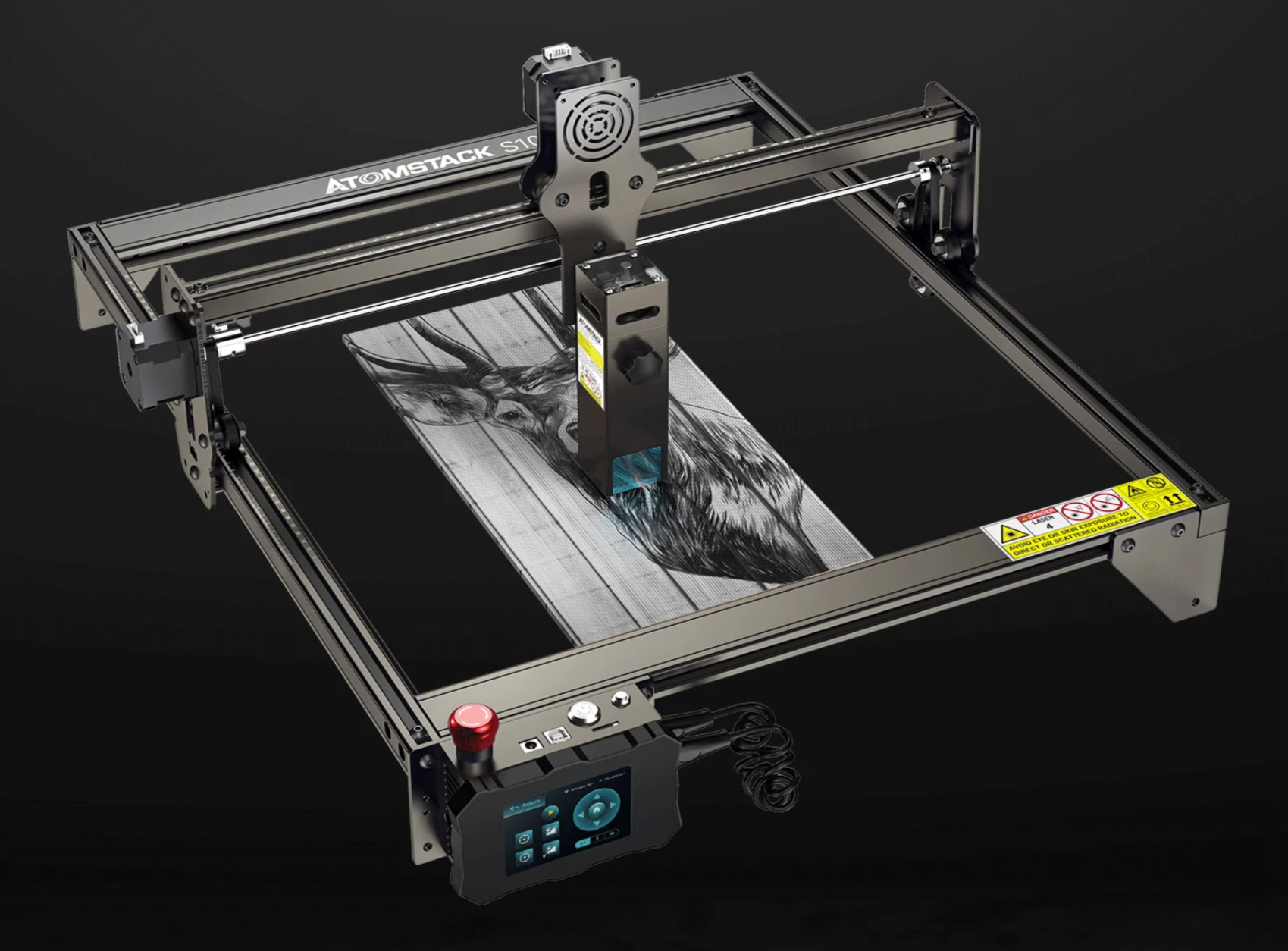 The engraving accuracy is 0.01mm, and the focusing method is fixed focus laser, which means there is no need to focus.
The design of the ATOMSTACK S10 PRO also looks well thought out. It is made of anodized aluminum and is therefore particularly robust. At the same time, however, this also benefits the precision of the engravings, while the simple installation can be carried out in just 10 to 20 minutes.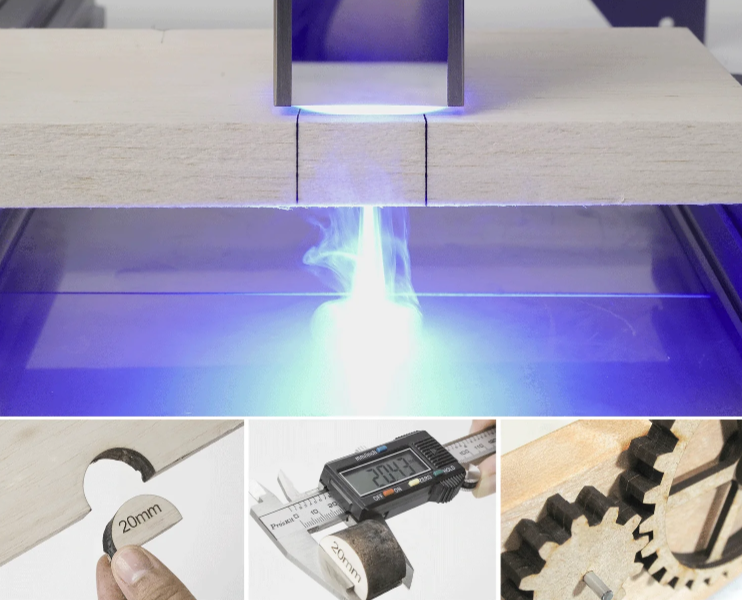 With an engraving area of 410 mm x 400 mm, you also have more than enough space to implement even large projects. Adjustment of the laser is done with the help of a new type of knob, which allows even faster and easier adjustment of the height.
The Atomstack S10 Pro is a powerful laser engraving and cutting machine that offers a wide range of features and capabilities. It is compatible with various engraving software and has an offline control panel for convenience.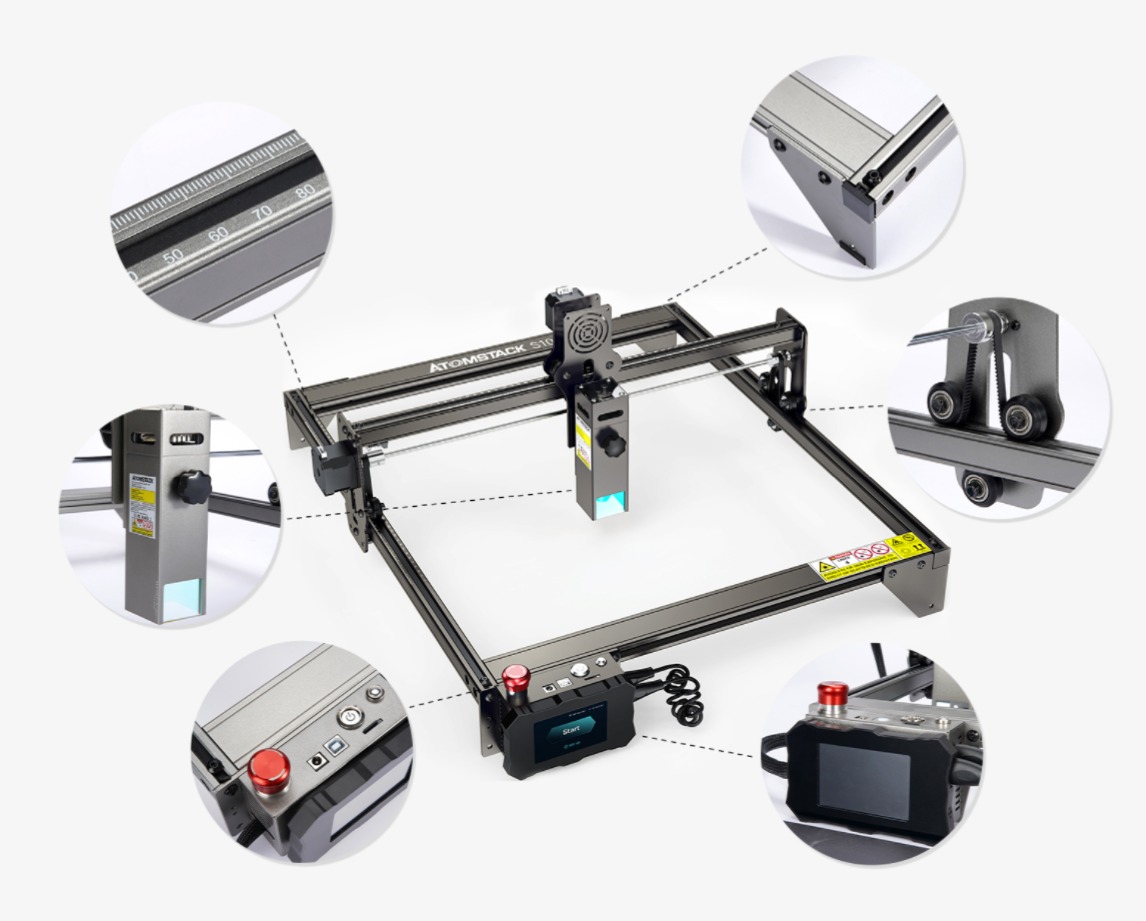 The eye protection design and panoramic filter glass protective cover make it safe to use, and the laser sintering temperature of up to 1200℃ allows for high-energy wood cutting and CNC engraving. Overall, the Atomstack S10 Pro is a great option for those looking for a high-quality laser engraving and cutting machine.
Price and availability: secure heavy discounts
The ATOMSTACK S10 PRO laser engraver is currently on special offer at Atomstackofficial.net. It is currently priced at 330 Euros and entering the code AtomS10C30 and delivered from EU Warehouse, FREE Shipping.