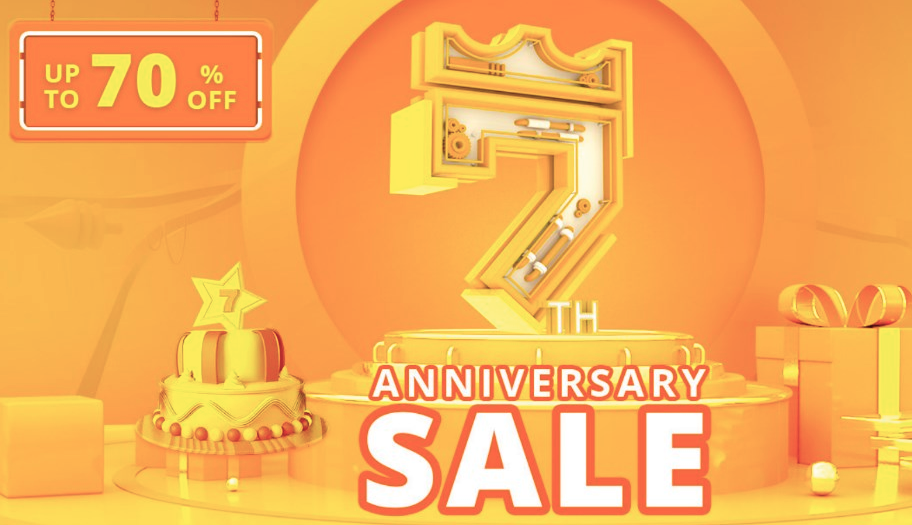 We continue to celebrate the 7th anniversary of the online store Geekbuying.com and in this second phase we are offered special discount coupons to reduce the price of products on offer. Some coupons that can be used until July 1 and every day we will find the classic rounds of offers and different occasional offers with coupons. As always we recommend to compare before buying.
1: Check-in & Win $100 OFF [11th June–16th June]
2: Get $77 OFF Coupons [17th June–23th June]
3: Win a One Plus 7 [24th June–30th June]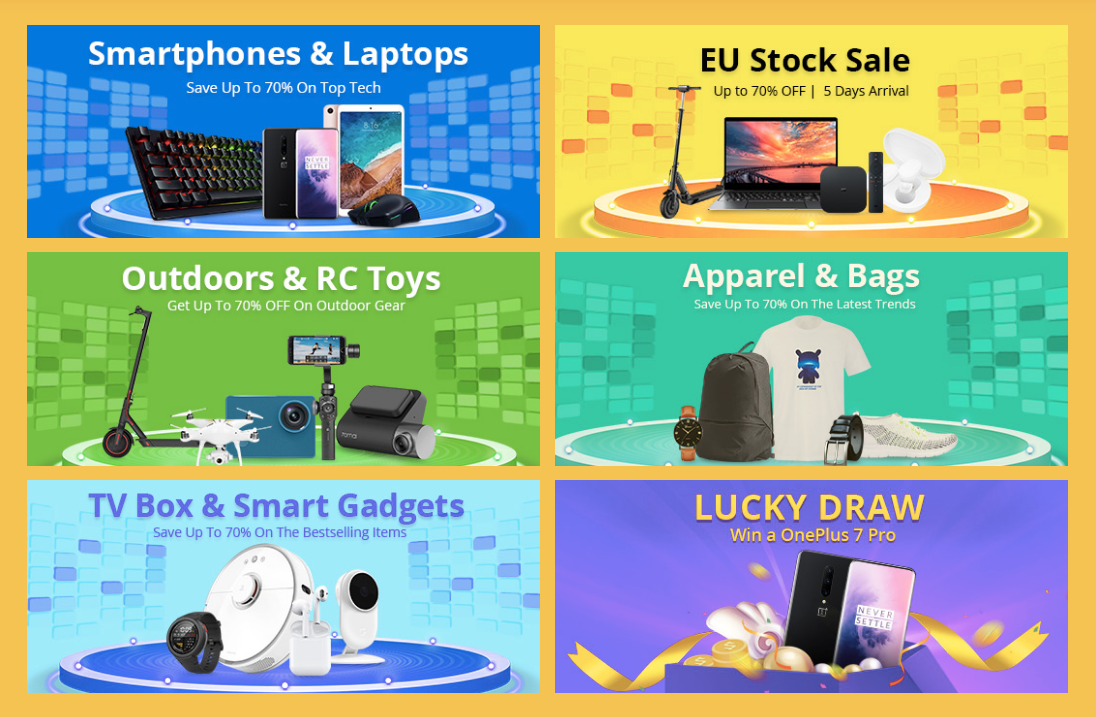 Among the brands selected in the offers we have Xiaomi, Tronsmart, Beelink, Kugoo, Makibes, OnePlus or Huawei. We have specific pages for these brands or selection of products within their category. As always we also have exclusive coupons and special offers that we put at your disposal.

Let's get down the coupon rain:
Coupon for all items in Geekbuying
Coupon : GKB07OFF  $7 OFF for over $77(Base on Promotion Price)
Coupon for selected items in Geekbuying
Coupon : GKB77OFF $77 OFF for over $100 (Base on Original Price)
Coupon for selected items in Geekbuying
Coupon : GKB50OFF  $50 OFF for over $100 (Base on Original Price)
Coupon for Smartphone: GKBPHS10
$10 OFF for over $200(Base on Promotion Price)
Coupon for Computer & Networking: GKBPCG10
$2 OFF for over $50(Base on Promotion Price)
Coupon for Tablets & Laptops: 3ZQUXJGU
$10 OFF for over $100(Base on Promotion Price)
Coupon for Wearables: GKBWEA3
$3 OFF for over $50(Base on Promotion Price)
Coupon for TV BOX & Mini PC & Consumer Electronics: TVBOXEC
$5 OFF for over $70 (Base on Original Price)
Coupon for Scooter&wheels: 3ZQHC3AQ
3% OFF (Base on Promotion Price)
Coupon for Home & Garden: 3ACJVKQI
6% OFF (Base on Promotion Price)
Some special discounts for you:
Tanix TX5 Pro – $42.99 after coupon: 3ZGWFMOT
Beelink Z83II – $94.99 after coupon: 3ZGWLMWS
MECOOL KM3 – $77.99 after coupon: GKB07OFF
Xiaomi JIMMY JV51 – EUR144 after coupon: 3ZKIL7ND
KUGOO S1 – EUR276.99 after coupon: KUGOOEU