With a high-end 13.3″ digital ink display with 2200 x 1650 pixels and support for both touch gestures and Wacom stylus support, the Onyx BOOX Max3 actually looks like a classic digital reading light but actually offers many more features.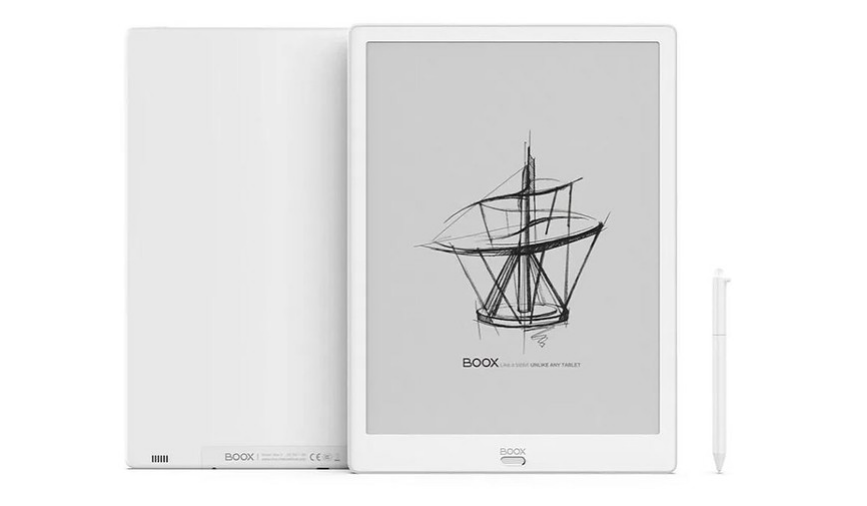 The big difference between a reader and this device comes from its operating system since the brand has simply chosen to integrate an Android 9.0 system instead of a system dedicated solely to data consultation such as that of a device dedicated to reading. This will not allow you to find all the functions offered by Android, as digital ink is not suitable for video playback, for example. This is not the first time that Onyx has played this game, the Onyx Boox 13 launched in 2015 inaugurated this movement.
But this will allow the support of specific software solutions for technical documents, music scores, comics or other large formats such as elements protected by proprietary systems. The solution is driven by a non-detailed Qualcomm SoC, we just know that it is an eight-core 2 GHz system. It is associated with 4 GB of RAM, which is very comfortable for this type of machine, and 64 GB of storage. Onyx has of course considered adding a MicroSDXC card reader to manage many additional documents.
The proposed battery is a 4300 mAh which should offer good performance to the whole in terms of autonomy. The display station is much less demanding here than with a conventional IPS display. A Wifi5 and Bluetooth 4.1 connection is available as well as an HDMI microphone output to operate the solution like a standard tablet on an external display.
There is a fingerprint reader on the device which can be used to improve protection in use for a user moving sensitive data. The Onyx BOOX Max3 also offers a USB Type-C socket for charging and data transmission in addition to Wifi5. In addition, it offers a pair of microphones and stereo speakers.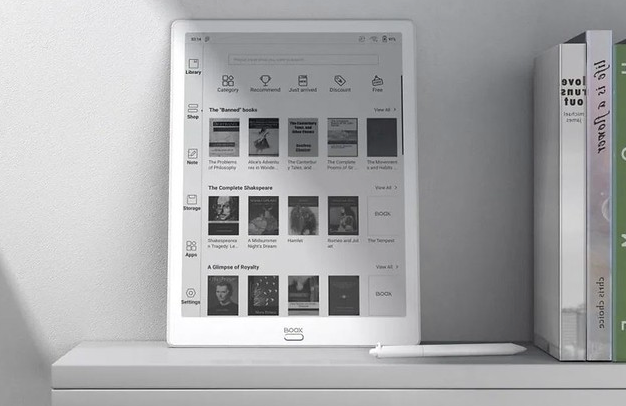 Support for a Wacom pen will be perfect for taking notes or scribbling small diagrams. I'm not sure that we can compare this device with a classic tablet on this point, the latency imposed by digital ink is not comfortable for drawing but it will probably be possible to put pencils on the move. Counterpoints of all these options? The reading tablet weighs 490 grams and is traded at $859.99 excluding taxes in the US, a price not quite as affordable as a conventional reading tablet or reading tablet but which is justified by the options offered and… the lack of competition in this sector.