After the launch of Onyx Boox Mira, the first external monitor of the Chinese company, with E-Ink Mobius display 13.3 inches (2200 x 1650 pixels), frontlight and color temperature adjustment, peeps on the market also its older brother: Onyx Boox Mira Pro is an E-Ink FullView monitor 25.3 inches (3200 x 1800 pixels) with screen-to-body ratio of 85% thanks to ultra-slim glossy bezels around the panel.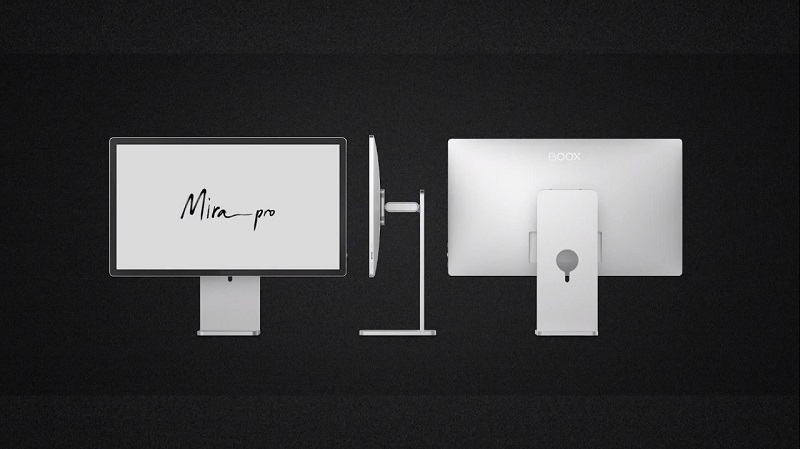 Built with an aluminum alloy chassis, the Onyx Boox Mira Pro can rotate up to 90° on its stand, positioning itself in landscape or portrait mode, depending on the user's needs. Thanks to the VESA mount, however, it can also be placed on the wall.
Like the basic model, the "Pro" version supports frontal lighting to work even at night or in dark environments and color temperature adjustment (cold/warm) to improve reading comfort in any light condition, day and night. Onyx has even developed a new display mode – called BSR Aragonite – which should offer the same refresh rate as a classic LCD screen to make video playback usable as well.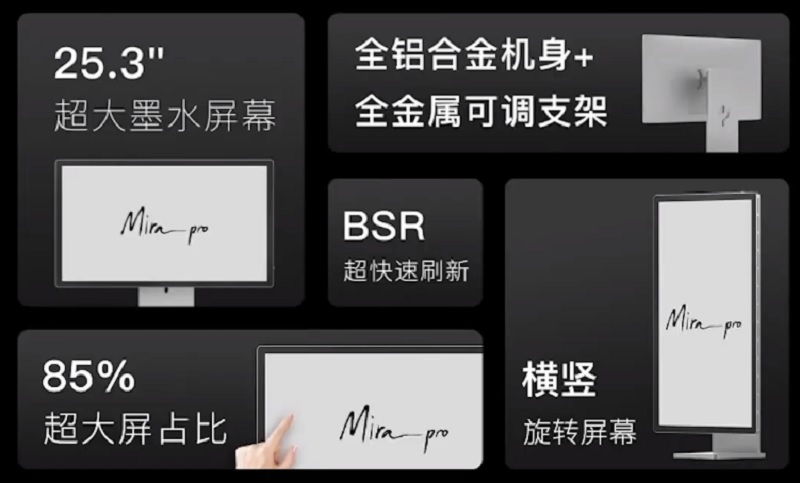 Onyx Boox Mira Pro has no buttons on the front and, being an external monitor, it integrates neither processor nor memory, but only two USB Type-C ports and a mini HDMI that will allow you to connect it to your PC/Mac or Android/iPad tablet via a cable and Miracast technology (from which it takes its name, precisely). It supports multiple operating systems – such as Windows 10, Android, Mac OS, Linux – and also Split Screen mode, placing two windows side by side and working on multiple tasks simultaneously. For example, you'll be able to watch a video and – at the same time – fill out an Excel spreadsheet.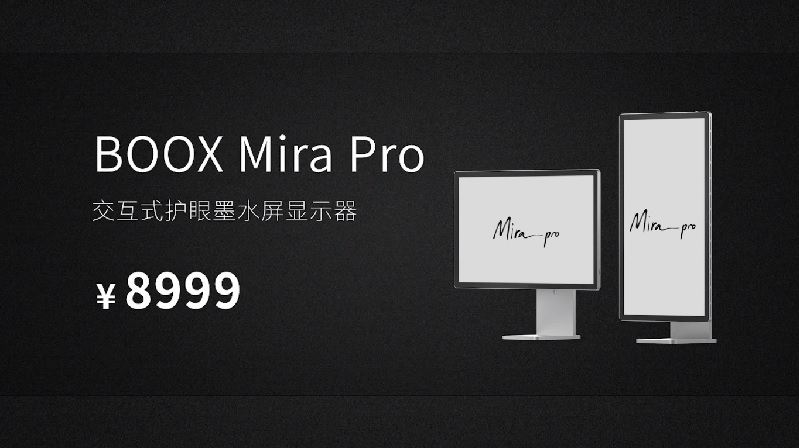 According to the company, the Onyx Boox Mira Pro has been launched on the Chinese market at a price of $1499.99 and will be introduced globally in October 2021 with the Onyx Boox Mira. Stay tuned as there will be updates on availability and pricing in Europe in the coming weeks.