Reading lights have been confined to variations in gray since always and we are desperate to see a little color come tickle our retinas on this type of product for years. The PocketBook Color should change the game this year by offering all the functionality of a classic reader with 4096 colors as a bonus.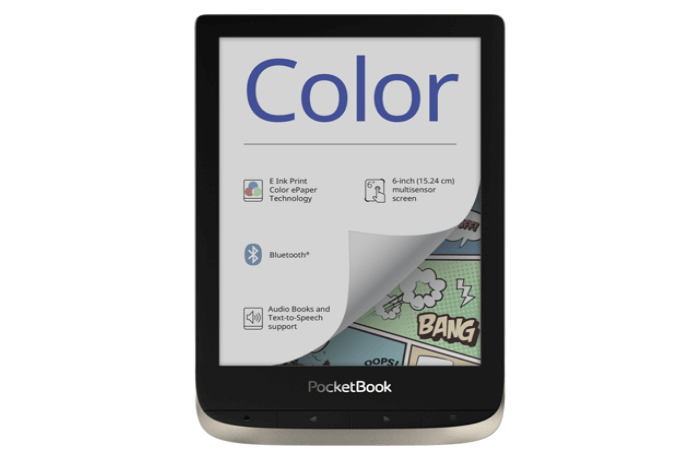 The PocketBook Color is a 6 inch diagonal solution with a density of 300 pixels per inch which should offer the same readability as the e-readers of this format already existing on the market. The shade comes from the colors it will offer in addition to the 16 shades of black or gray pixels of the classic display of a Kindle or a Kobo. What make certain content more readable and in particular open the door to comic books, magazines and illustrated books. We also imagine that some could greatly benefit from the arrival of color for documentation or course materials.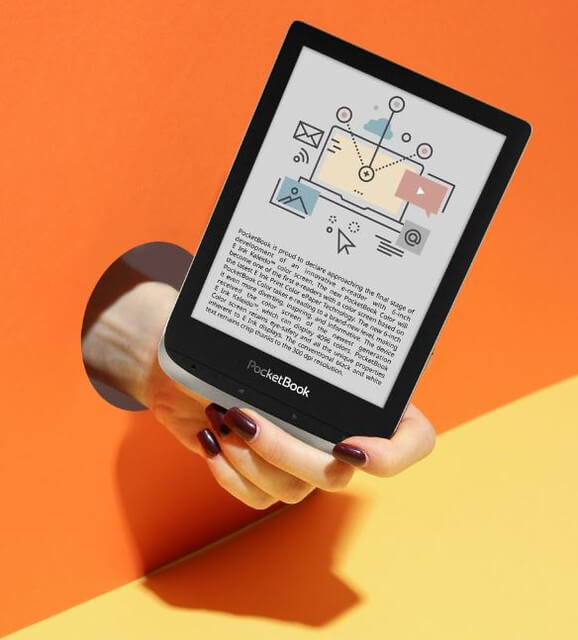 The quality of the colors and the low number of colors will not compete with the tablet market. The targets are different and if the somewhat faded appearance of the display of this type of reading lights will not appeal to everyone, their excellent autonomy and their readability in bright light will undoubtedly find an audience.
With this device it will be possible to review or follow technical documentation more efficiently. Enjoying colorful titles, highlighted passages or boxes for critical elements. This taking advantage of the enormous autonomy of digital ink technology and without fear of reflections from the environment.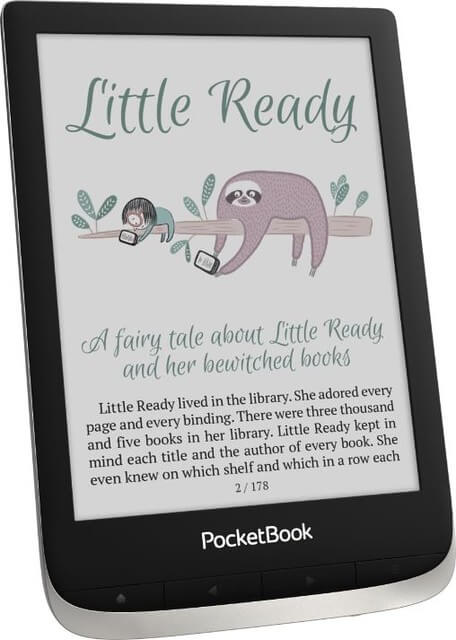 Scheduled for the third quarter of this year, the PocketBook Color does not yet have prices or official specifications. A higher price than a classic gray level reading light, generally below the 100 € mark. Pending the release of this product and with previous announcements of color reading lights in Asia , we feel that the market is finally waking up in this sector. The appearance of this product in Europe should finally move the behemoths of the sector which should encourage competition in this segment and lower prices in the medium term.