PocketBook's new InkPad X e-reader is a readability champion and, thanks to its 10.3-inch (1872 × 1404 pixels) e-Ink display, is also perfect for browsing magazines, comics, scientific publications, cookbooks and even music scores. In addition, SMARTlight technology offers maximum reading comfort in all lighting conditions, automatically adjusting the brightness and colour temperature of the screen. You can also change the brightness and hue without taking your eyes off the reading by sliding your finger along the side of the display.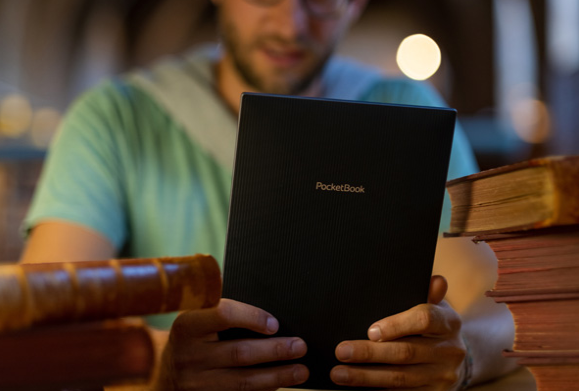 Lightweight (just 300 grams) and practical (measuring 249 x 173 x 7.7 mm), it is also perfect for the elderly. PocketBook InkPad X is also distinguished by its 32GB internal memory with the ability to store up to 15000 books without illustrations (in EPUB format) and about 10000 files in PDF, CBR and CBZ formats. Bluetooth allows you to play audio books and audio files so you can listen to music while you're reading. With the Text-to-Speech function – and by connecting the headset to the e-reader – you can also listen to any text document in 16 different languages.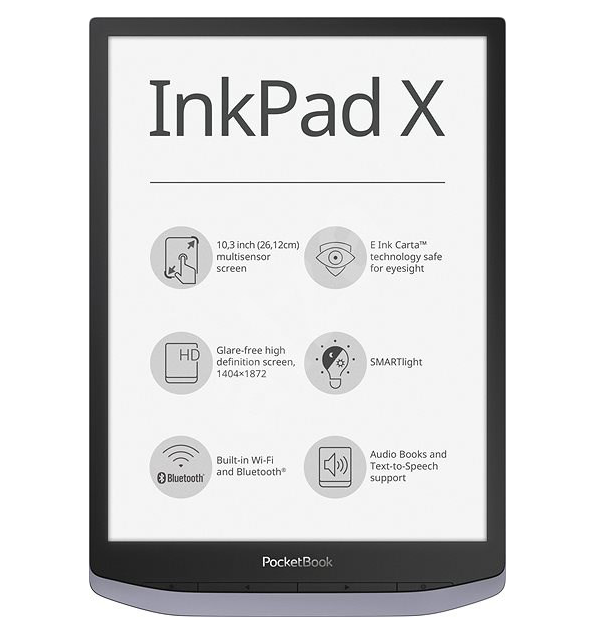 With a modern dual-core processor and 2000 mAh battery capacity, all discharge and reading tasks are quick and you can recharge your device once a month. With the PocketBook Cloud service you can also upload books to the e-reader, transfer individual files or the entire library to a smartphone and any other device, synchronize different readings, bookmarks and notes. Pocketbook's InkPad X will be available from November at a suggested retail price of $500.