Alfawise A20 Portable Home Smart Projector
Today, I'm talking about a budget Home Smart Projector Alfawise A20, which is sold at Gearbest for about $80. But can this projector really convince at this price? Well, let's have a look at that together on the following lines.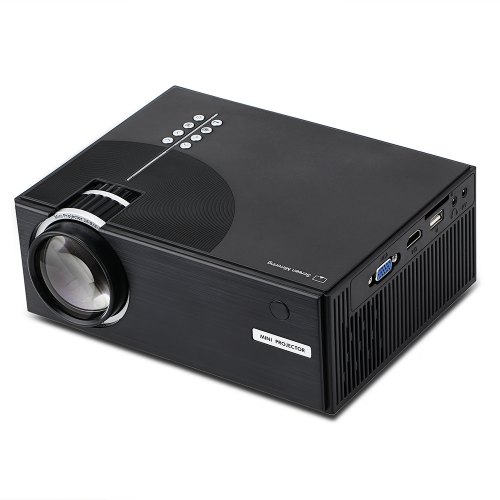 The Alfawise A20 projector will become an indispensable gadget, and then you will be able to enjoy the high quality video of broadcasters, as well as movies or games on your favorite console.
The projector has native resolution of 800×480 and support for 1080P (Full HD) resolution, which guarantees correct video playback at 1440×720 resolution. The device boasts a brightness of 1200 Lumens and a contrast ratio of 1200:1. These specifications allow you to fully enjoy watching any multimedia content in a darkened room.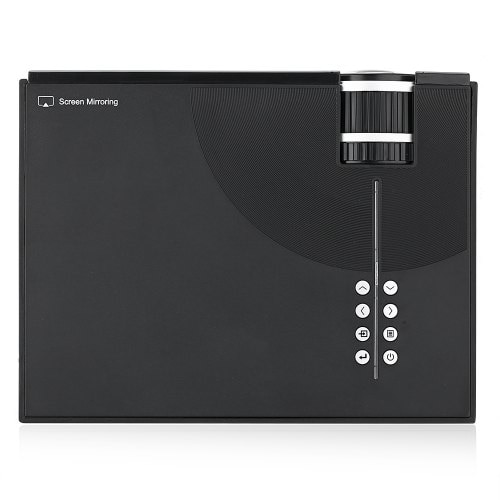 The Alfawise A20's projection size can be in the range of 10-110 inches from a projection distance of 0.036 – 2.2 m. The ideal projection distance for the projector will be 3.5 meters, which will allow it to be used both indoors and outdoors.
The A20 projector can be connected to numerous devices thanks to the appropriate connections. A laptop, for example, can easily be connected via a VGA connection. In addition, an external hard disk or USB stick can be connected directly to the projector. Thanks to the integrated player, which supports numerous formats, films and photos can be played back directly from the external medium.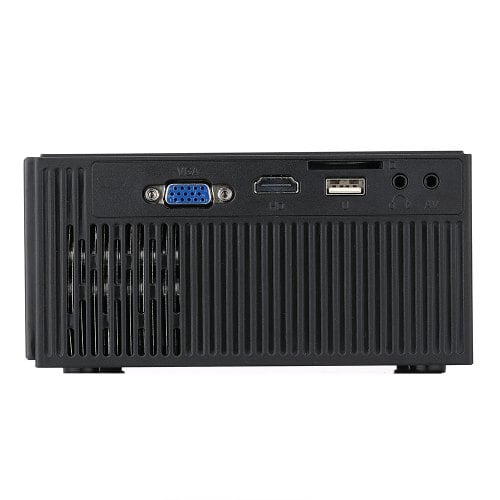 The menu is very simple and offers only the most basic functions. After a rather fast start of the beamer, the available media (USB 1/2) and connections (HDMI1/2, PC-RGB, AV) are displayed. If an external medium is connected to the beamer and selected in the main menu, you then have the choice between Movie, Music, Photo and Text in another menu. Then you can search in the form of a file explorer for the desired file to be played.
The data from the hard disk or USB stick are read out quickly. If a file is marked with the remote control, a preview of the video starts after approx. three seconds. The Alfawise A20 projector does not offer additional smart functions (e.g. apps, multicast or Internet). The integrated player can play numerous video formats, but the beamer does not seem to be compatible with some codecs (especially DivX).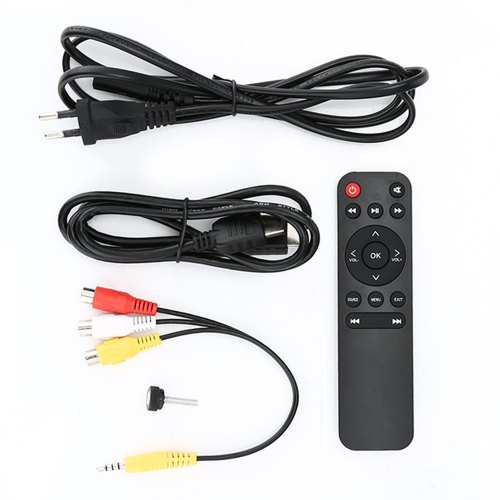 In addition, the picture settings can be adjusted via an additional menu. Those who are a bit involved with these settings can get a bit more out of the picture quality.
For a price of $80, the Alfawise A20 offers a good image quality and with 800 x 480 pixels a relatively high resolution. The processing is fine and the functions are also good. However, the A20 only offers the most rudimentary functions. If you are looking for an inexpensive and useful beamer, you should take a closer look at the Alfawise A20.