Alfawise S70 Youth Edition Window Cleaner Robot
In addition to vacuuming robots, so-called window cleaning robots can also make life easier. Few like to clean the windows, but with the Alfawise S70 this annoying work has to be done. Below you can also find the Alfawise S70 window robot in video in action.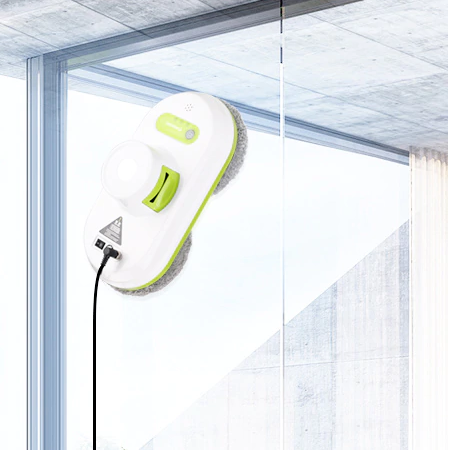 So far I have not dealt with window cleaning robots. How does such a part work at all? The Alfawise S70 has an integrated 650mAh battery, but the robot must always be plugged into the socket via a cable, so that you can start the cleaning process. The battery is only there for safety. If, for example, the cable is disconnected for some reason or the power supply is no longer available, the battery jumps in and holds the robot at the window for a good 30 minutes.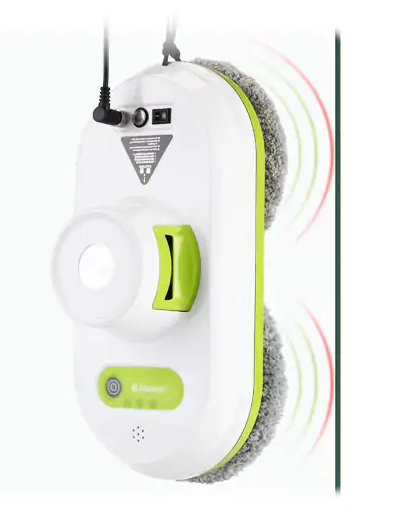 The Alfawise S70 is supplied with sufficiently long power cables so that it can suck on and wipe all windows. The connectors are tightened so that an accidental disconnection should not happen. Nevertheless, there is even a safety bungee rope which can be attached between the robot and an eyelet. But since you have more than 30 minutes without power supply, this is really only for safety purposes.

As you can see, there are a total of 3 cables or another power adapter. The long cable comes to the robot, in between is the power adapter and at the other end comes the cable to the socket. When everything is connected, the two lower pads have to be sprayed with a window cleaning liquid and then you start the robot by pressing a button. Now you can clap the Alfawise S70 at a window and it will suck itself in. You can start the cleaning by remote control or Smartphone App.