Alfawise SM001 4.5L 6-speed Dough Stand Mixer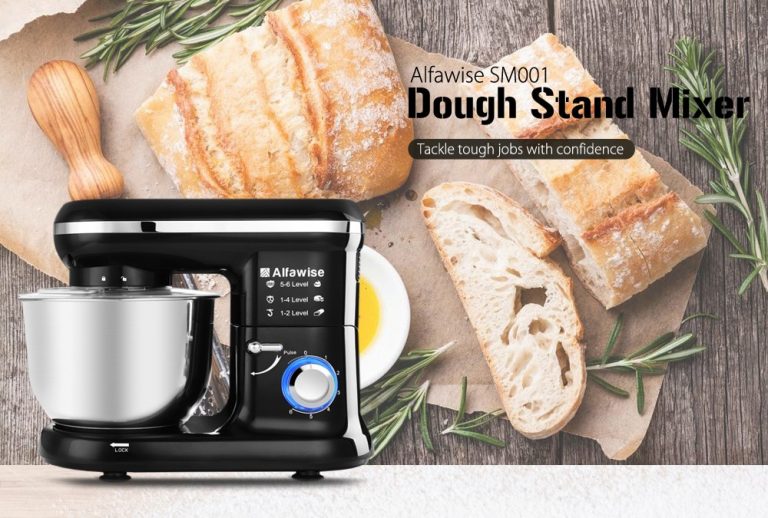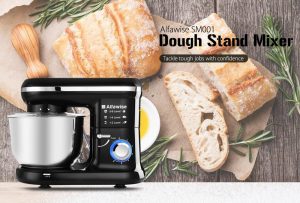 The Alfawise SM001 food mixer's 600W electric motor lets you tackle tough jobs with confidence. It features a 4.5L bowl capacity. Plus, the SM001 has 6 speed settings, allowing you to set the right speed for kneading dough or whipping cream. Delivering a thorough mixing result every time, its powerful 600W motor is built to achieve superior performance. Its 3 mixing attachments ensure perfect mixing results every time. Baking for the whole family is never an issue with this mixer. Its 4.5L bowl capacity means it can handle large quantities of ingredients. You can save time with hands-free mixing thanks to this food mixer.
Knead dough, make bread, whisk cream; Flat beater: the flat beater is perfect for quickly and thoroughly mashing potatoes, mixing cake batter and cookie dough and so much more
Dough hook: the hook mixes and kneads yeast dough with ease, saving you both the time and effort of hand kneading; Whisk: the 6-wire whisk quickly incorporates air into ingredients for fluffy whipped cream, perfect boiled frosting and cakes with whipped egg whites; It offers enough capacity to mix dough for 8.5 dozen cookies, 4.2 loaves of bread in a single batch; Powerful enough for nearly any task or recipe including stirring altogether wet and dry ingredients, kneading bread dough or whipping cream; Quiet and powerful drive and high efficiency motor, less than 80dB under any speed; Lifting mechanism with safety switch.