Alfawise XMZ1214 Outdoor Smart Folding Electric Bike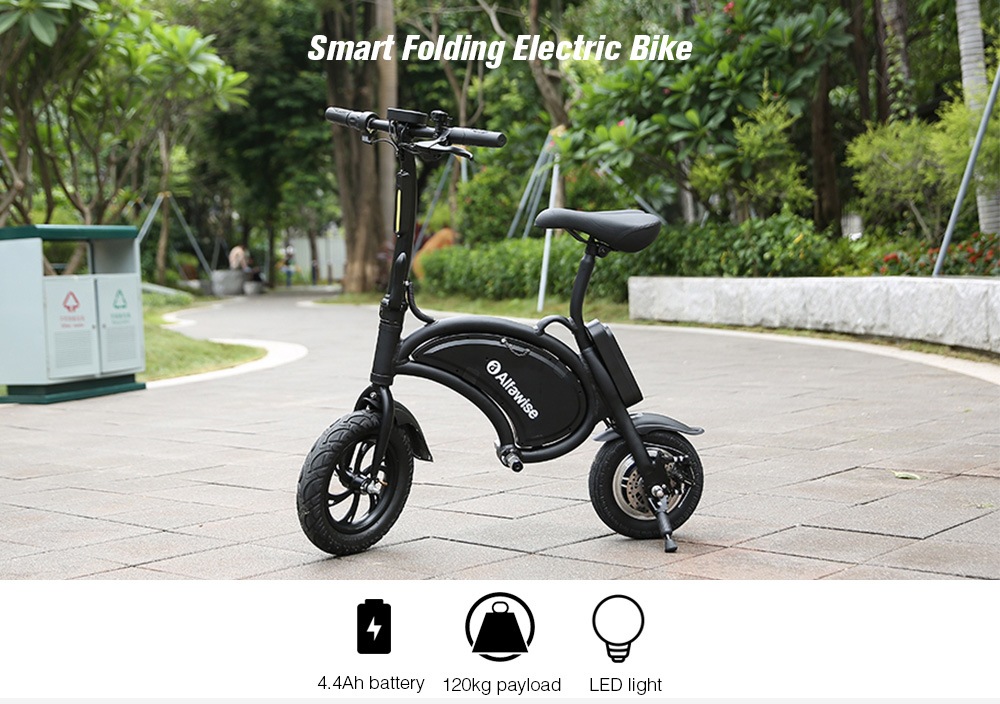 Yes, please polish your eyes, you are not mistaken, Chinese brand Alfawise has begun to produce electric bicycles!
The Alfawise XMZ1214 is a folding electric bicycle ideal for urban use thanks to the fact that it has a 4400mAh battery, which allows it to reach a range of up to 30Km in a single charge. Today we want to share with you the main features offered by this electric bike so that you have it in mind if for you the important thing is autonomy.
Also, if you are looking for alternatives I recommend you take a look at our review of the Alfawise XMZ1214, another electric bike from this manufacturer that sells at a very good price.

The Alfawise XMZ1214 has an attractive design and compact size whose dimensions of 96.00 x 96.00 x 48.00 cm. Its weight is only 12.2800 kg, which allows you to carry it quite comfortably in the trunk of any car, or even in public transport, if necessary. The bike is built in steel, which gives a high resistance, and its solid construction is even able to withstand splashes of water and drizzle without affecting its operation.
Similarly, it has a 12 inch front tire + 10 inch rear tire, so it can be more comfortable for tall users than other bikes with 10 inch wheels. A remarkable detail in the design of the bicycle is the location of its battery, which is completely uncovered and can be taken to recharge independently.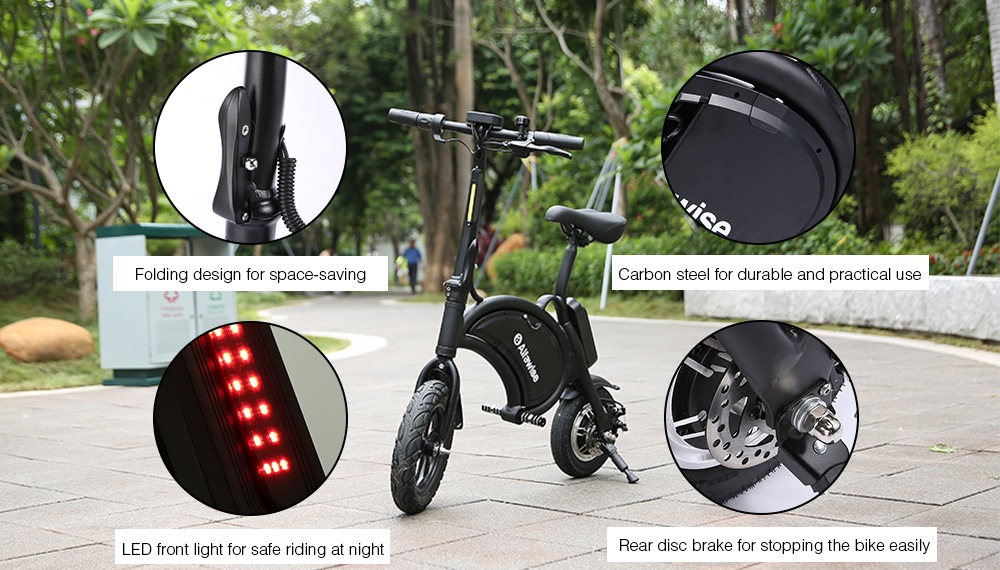 Another interesting detail is the presence of a USB socket, which will allow recharging a mobile device while riding the bicycle.
Power of 350 W and 30Km of autonomy
On the other hand, the electric bike Alfawise XMZ1214 has a 350W motor, power that allows you to reach a speed of up to 25Km/h in assisted mode, also has a small panel that allows to exchange between 6 levels of speed SHIMANO. In addition, it supports a load weight of up to 120Kg.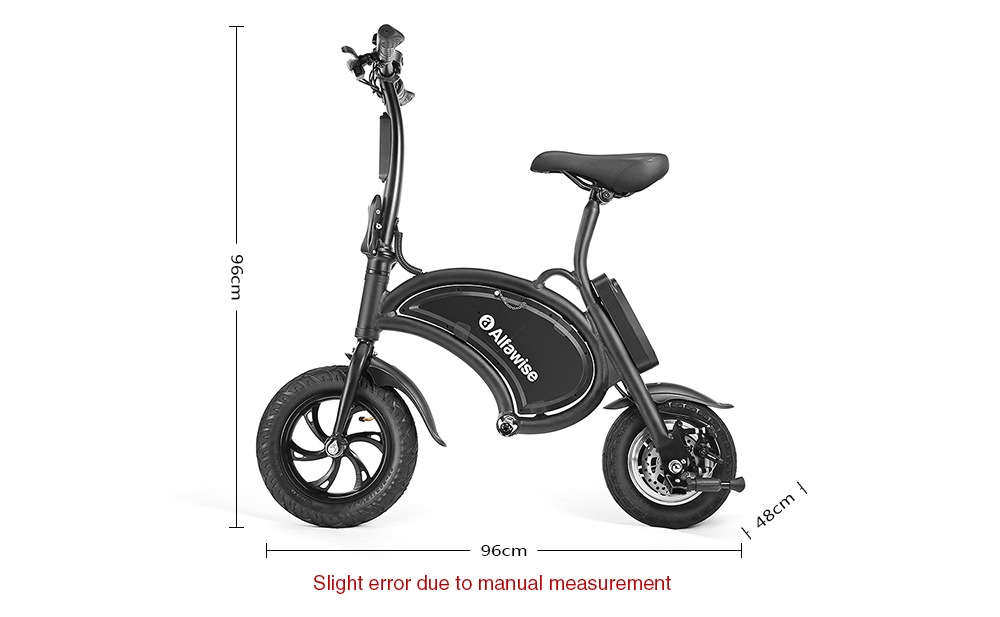 On the other hand, the most attractive point of the Alfawise XMZ1214 is its battery, since thanks to it has a capacity of 4400mAh it is possible to reach a range of between 30 and 50Km, depending on the weight of the cyclist, the bearing surface and the level of inclination of the terrain.