ANYCUBIC MEGA ZERO 3D PRINTER
3D printing is becoming more and more popular with more and more efficient models on the one hand but also more and more economical.
If you were waiting for a low-cost opportunity to equip yourself, perhaps the latest production from Anycubic, the Anycubic Mega Zero may be the right one. In any case level price, the manufacturer hits hard with a price of $149.99 at Gearbest which launches it exclusively, in addition from a European warehouse.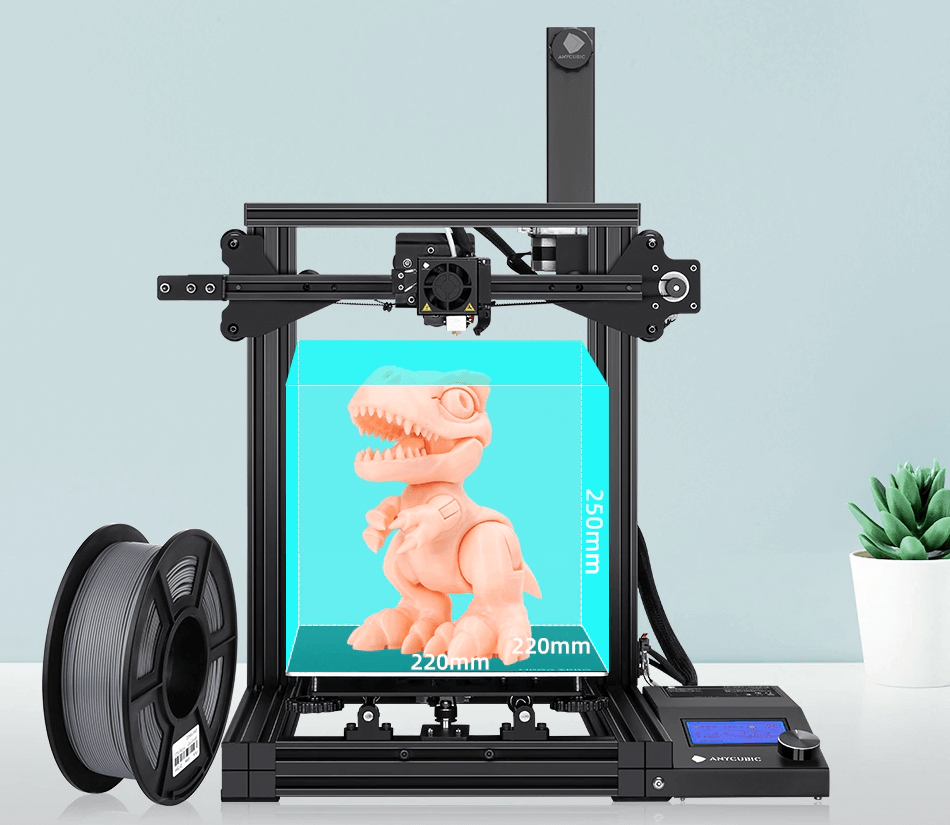 The Anycubic Mega Zero is a 3D printer model to assemble in a fairly simple way and of a fairly traditional general design.
Its frame is aluminum and the whole appears very stable. The spool holder is placed above the printer. Its dimensions are 504 mm × 396 mm × 607 mm for a weight of 6.4 kg.
The printing volume is good, 22*22*25 cm with a non-heating plate. This is not compulsory for PLA, TPU, HIPS, PETG or even wood filaments, but this limits the risks of delamination. The quality of the tray coating will be a point to check during a test of the Anycubic Mega Zero. The test prints presented on the page are envious. The indicated speed is 20 to 100 mm/s with a recommended speed of 60 mm/s.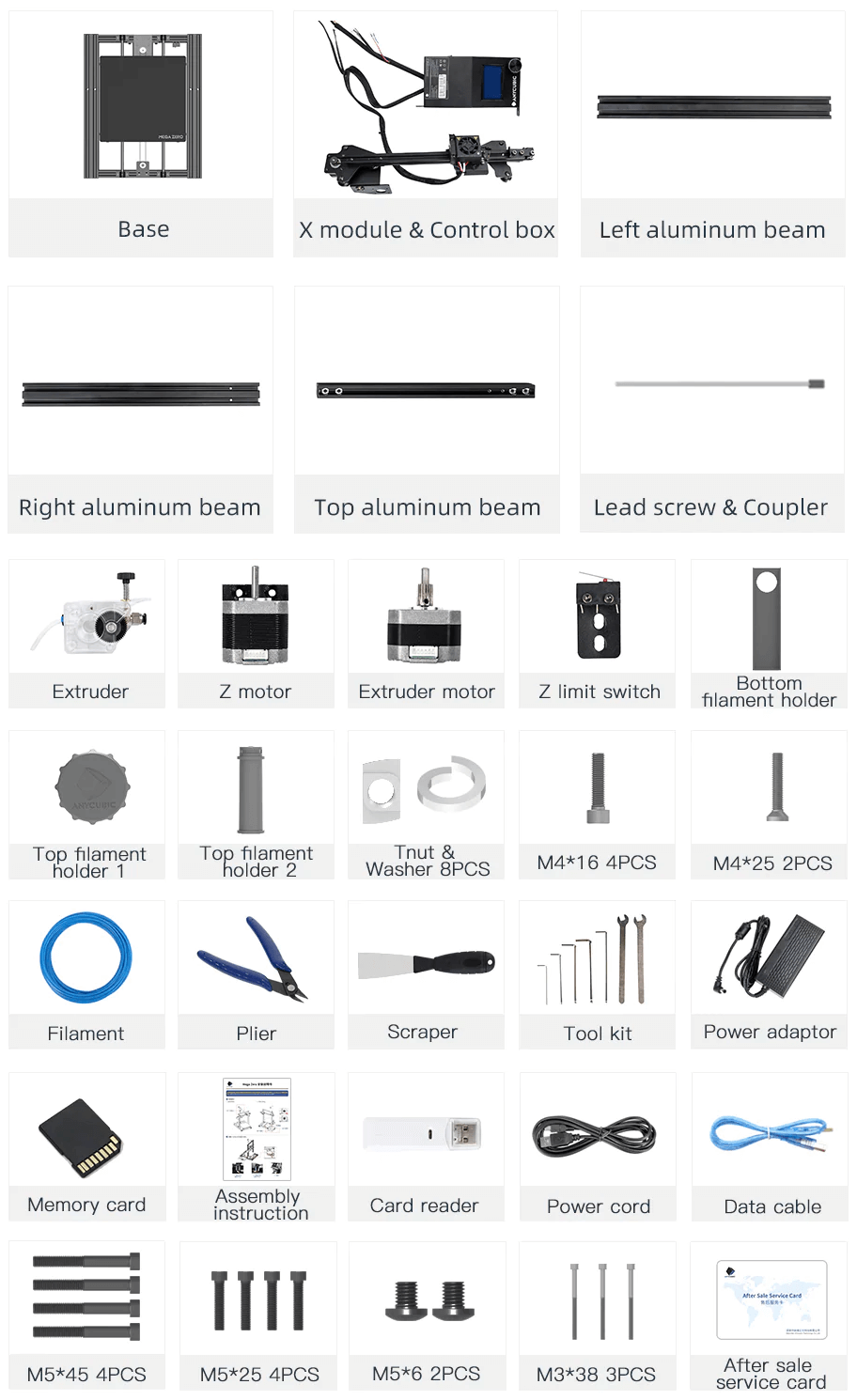 Steering is done by a side block with screen and rotary control. A microSD card reader allows you to place your models. The power supply is external via an adapter.
In terms of firmware functionality, there is a recovery function in the event of a power failure. The manufacturer also communicates on a simple leveling function. I hope to have the opportunity to test this inexpensive Anycubic Mega Zero.