Aspire Cobble AIO Pod Kit
Aspire has released an all-in-one Cobble Kit. The compact device was given an ergonomic shape, activation by tightening and an internal battery with a capacity of 700 mAh.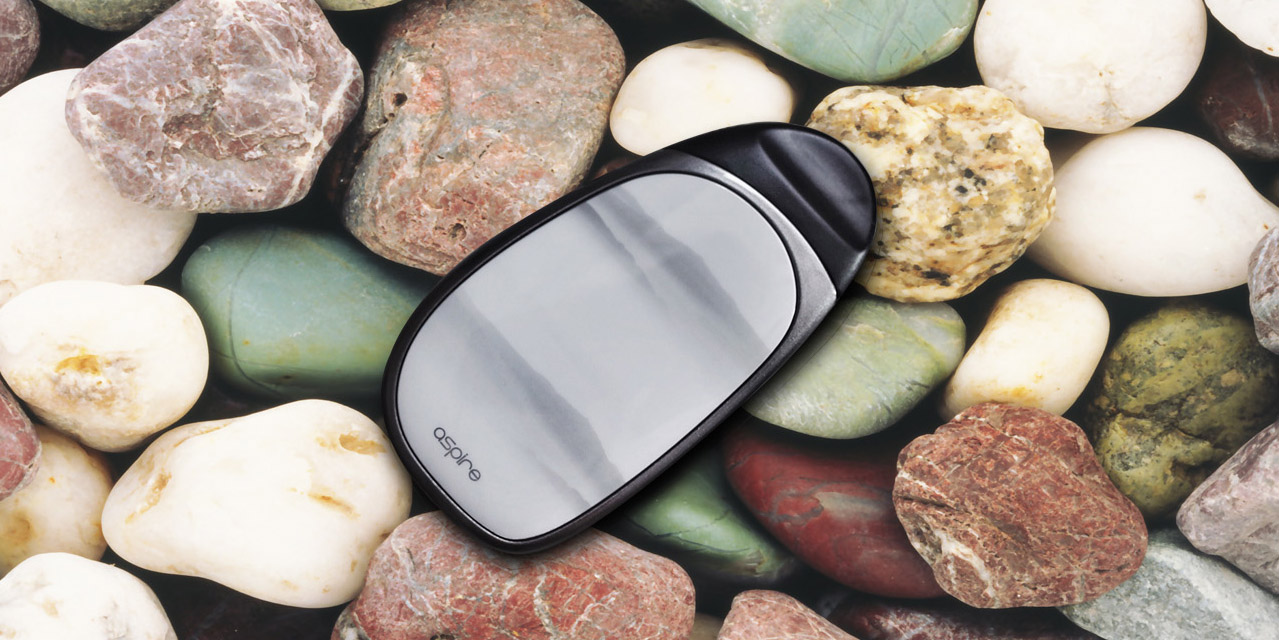 August 7, the company Aspire introduced in the instagram a new set – Cobble Kit. The device received a round body and five original color variants: wood, marble, carbon fiber, abstract mountain landscape and suddenly zebra. The asymmetric form was harmoniously supplemented with a narrow detritus of the removable cartridge. The front side was removed from the buttons, and the charge indicator and the USB port were distributed at the ends.
The detachable cartridge is fixed with a magnetic connector and works with an integrated nichrome vaporizer with a resistance of 1.4 ohms. The liquid reservoir holds 1.8 ml, it can be filled through an opening at the bottom of the cartridge, protected by a folding silicone cover. The device works from the built-in battery for 700 mAh, it is activated when tightened, without the help of buttons. The device comes with a USB cable and an instruction manual.