Awei T8 TWS Sport Wireless Bluetooth Earphones
New miniature wireless Bluetooth headphones AWEI T8 – a wonderful purchase of a music lover, a good gift for a dear person, a great choice for anyone who does not want to part with the music under any circumstances. Buy miniature wireless Bluetooth headphones AWEI T8 you can in our online store with delivery.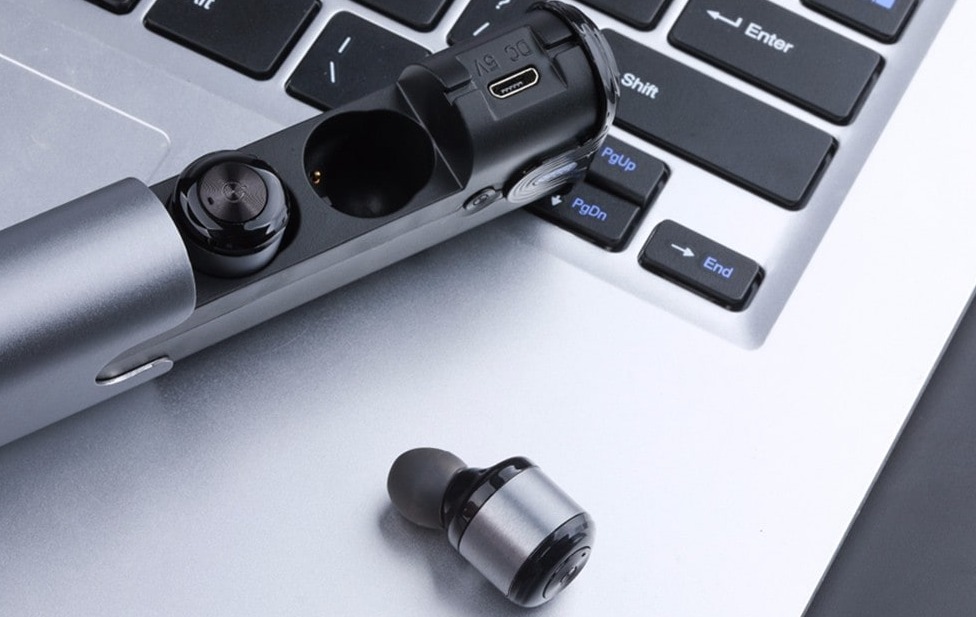 This is how you can characterize the size of the device. And it really is so, if to remember that lighters in height of 10 cm quite to itself exist. Miniature wireless Bluetooth headphones AWEI T8 come complete with the charger having the sizes 102×38 mm. The weight of this charger is 69 grams.
And the headphones themselves weigh only 5 grams each! Their height is 29 mm, diameter is 16 mm. As long as you don't use the headphones, you can't listen to music and put the mini speakers in the charger and carry them in your pocket. Perhaps, there is no more compact solution for listening to music in the modern market nowadays.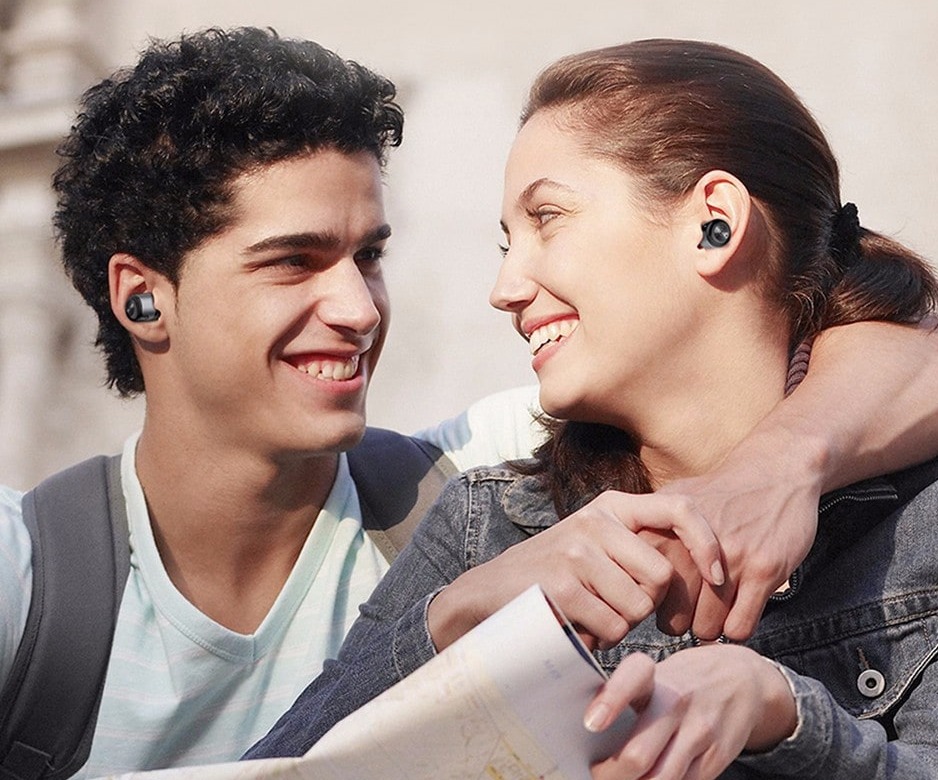 This is the main question that matters when we talk about miniature wireless Bluetooth headphones. And the AWEI T8 model is also out of competition here. The manufacturer promises 1000 minutes of listening to music on a single battery charge. Fully charged headphones provide 1.5-2 hours of operation. After 50 milliamperes/hour of the device is discharged, you can recharge them in charge within 15 minutes and listen to music again. The capacity of the battery is 700 mAh, so you can do not less than 7 such cycles, so that's how it comes to 1000 minutes of autonomy.
You probably won't need to listen to music for 1000 minutes (18 hours). But such a high battery capacity should not be lost. And that's why the developers have made it possible to use charging as a small power bank. Just plug in your phone or other device and recharge it! It will not charge 100% of the smartphone, now the average capacity of the battery of smartphones 3-4 thousand mAh, to "fill" 20-30% of the energy in a discharged phone is always possible.