Bakeey GTR-H Real-time Body Ambient Temperature Detection Immunity Heart Rate BP Monitor Music Camera Control Smart Watch
Not everyone likes having a complete NASA space station on their wrist and they may be the perfect choice for a small Bakeey GTR-H smartphone weighing just 26.5g. Despite its small size, it has a large touch screen and measures body temperature as well as ambient temperature, plus it tries to estimate the state of the immune system. Currently for $32.99, it can be bought in several colors.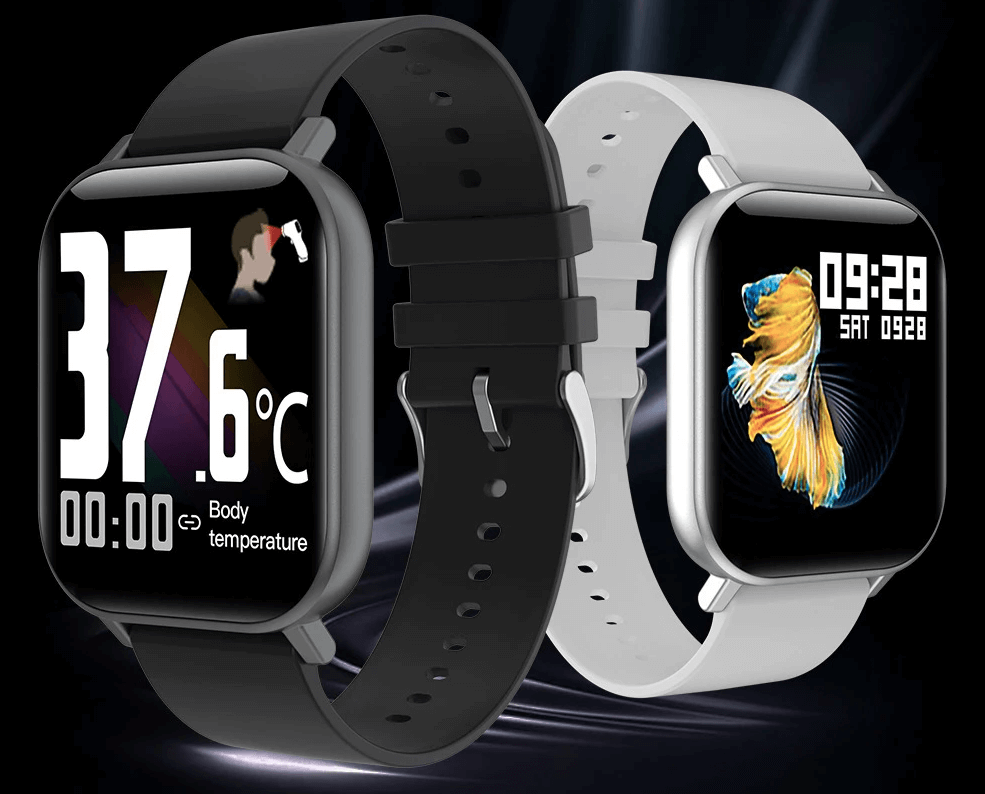 It is a rectangular smartwatch that is not large even though its display is larger than usual. The waterproof metal watch case can be black or silver white and is available with a metal or silicone strap.
The size of the display is larger than usual, with a resolution of 1.6 inch with 240*240 pixels. As always, in this case you can choose from several lesson sheets.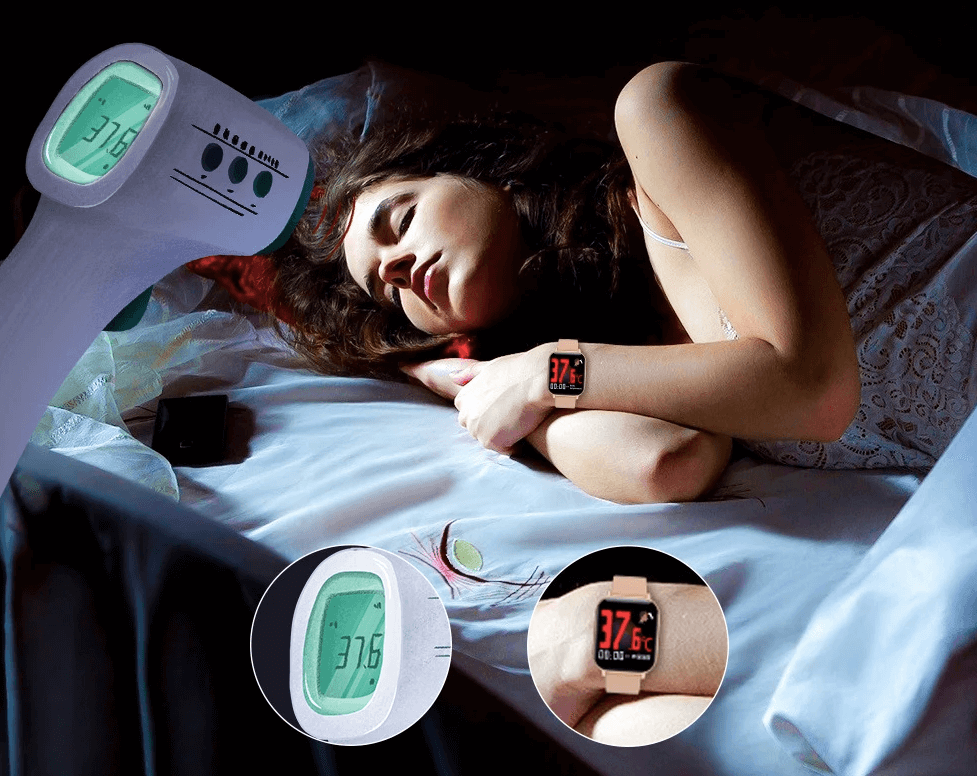 It has a built-in thermometer that can take measurements automatically 24 hours a day and reads if the body temperature is too high. But in principle, it also measures the ambient temperature.
We can witness a new function becoming fashionable in the person of controlling the level of immunity, the state of the immune system. It tries to estimate this based on various data, such as the quality of sleep, the amount of movement, and so on.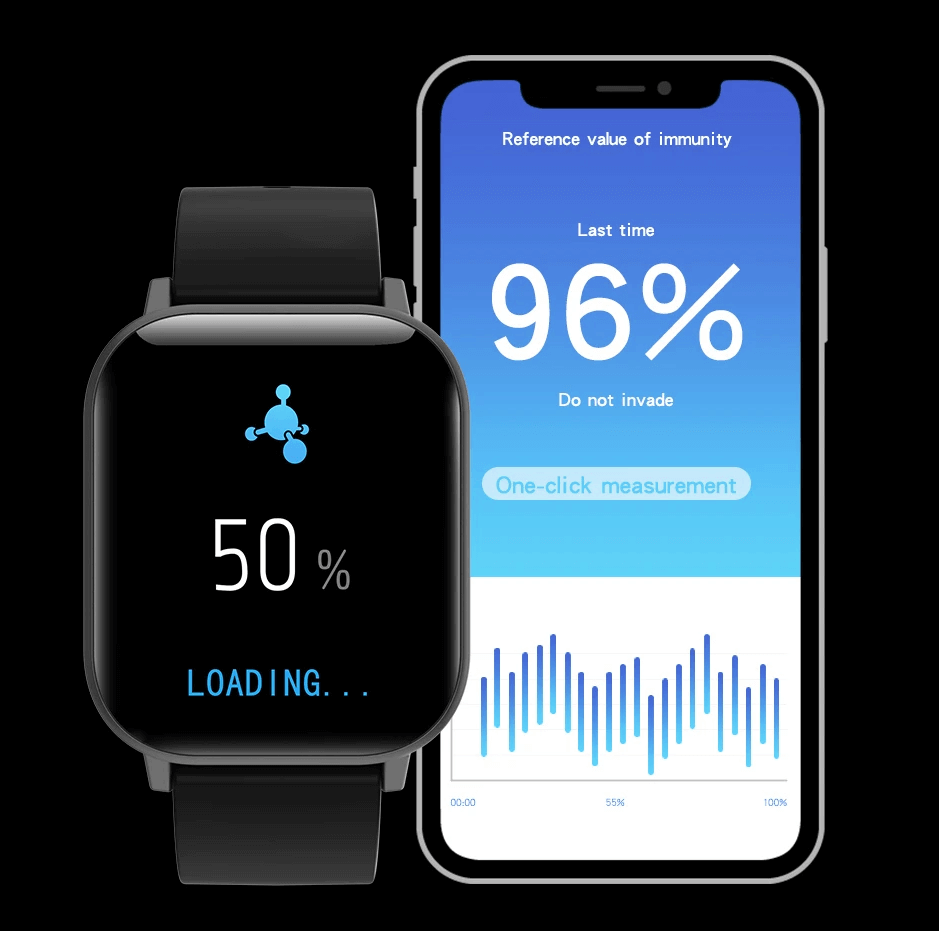 You do not have a real operating system (such as Android Wear), the firmware is responsible for its operation. It also comes with a mobile app (Android, iOS) that you can use to set it up and use it more efficiently. Some functions can be used without any extra tools, such as pedometer or heart rate monitor, sports modes. The collected data can then be synchronized with the mobile phone or tablet later.