Bakeey LW09 Classic Style BT5.0 Smart Watch
Called the Bakeey LW09, the waterproof, stainless steel smart watch has a sleek design that is very hairy for traditional watches, so you can wear it for almost any occasion. In terms of function, they are prepared for everything that today's smartwatches are supposed to know, they satisfy the average user needs.
The design was solved in the form of a round, quite elegant and strongly watch case for traditional watches, so you can say that you can wear it for any occasion. The material is indestructible stainless steel.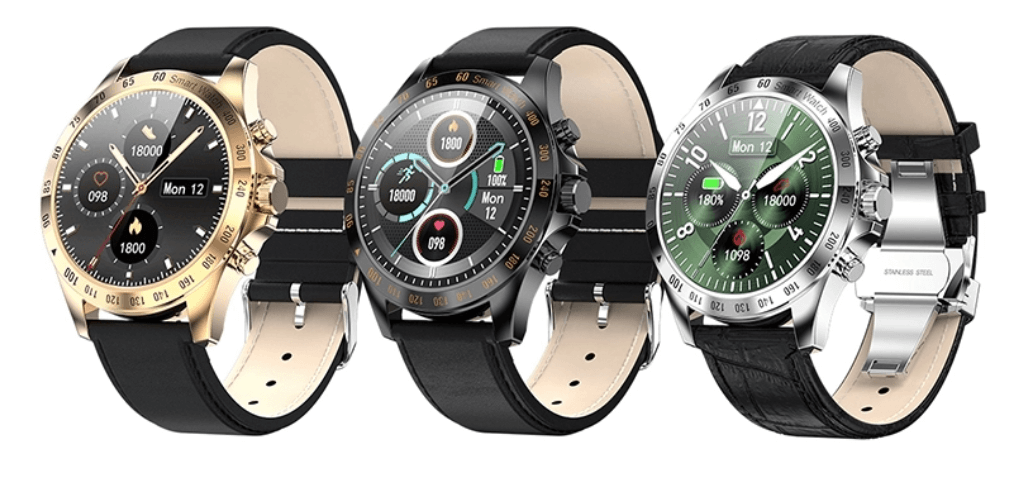 The colors of the optional watch cases are the classics, or black, silver and gold, on which it can be observed that they have been numbered around the coffee as an extra design element. In addition, in the case of black, the numbers were inscribed in bronze. In terms of strap, all three cases are leather, of which silver is a more special design, but also has a leather strap. There are three round buttons on the side.
In terms of water resistance, they are equipped with a 3ATM standard, you can even swim with it.
The touch screen of Bakeey LW09 has the standard size of 1.28″ with a resolution of 240 * 240 pixels. The dial and brightness can be changed and the display turns on to rotate and raise the wrist if required.
The capacity of the built-in battery is 280mAh, with which a maximum of 25 days, but during normal use approx. It has a 7-day uptime with a single charge.