Bilikay BL1 Smart TV BOX With Android 9.0 OS
If you thought it was strange to see TV boxes based on the outdated Amlogic S905 processor and Android 8.1 OS on the market, then today we are even more surprised to see a TV box with this processor and Android 9.0 OS. This configuration is used in a new model of TV box called Bilikay BL1.
It includes SoC Amlogic S905, a quad-core processor with ARM Cortex-A53 cores and Mali-450mp5 graphics processor. The configuration also includes 2GB of DDR3 RAM and 16GB of internal eMMC memory.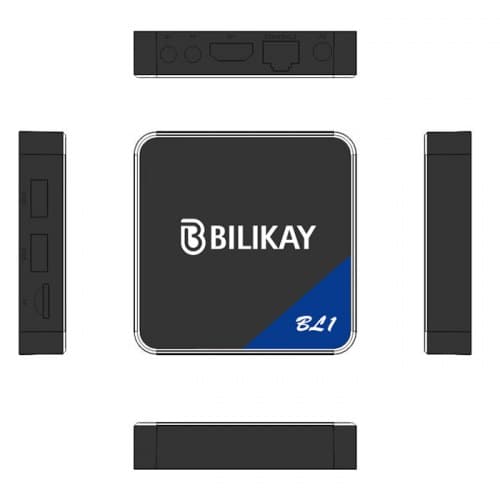 Wireless interfaces include only Wi-Fi b/g/n with and without Bluetooth. There are a couple of USB 2.0 ports, an Ethernet 10/100 connector, an IR extender connector, HDMI 2.0 and AV video output on the case. Classic IR remote control, power supply and HDMI cable are supplied as standard. Buy Bilikay BL1 TV-Box at Gearbest.com for $27.25 with free delivery.