Bilikay FBE2 Smart WiFi Power Strip
If your home is overflowing with smartphones, tablets, emergency batteries, headsets, Bluetooth speakers, MP3 players and you don't know where to recharge them without plugging in dozens of power supplies bought by Bikikay FBE2, a very special power strip.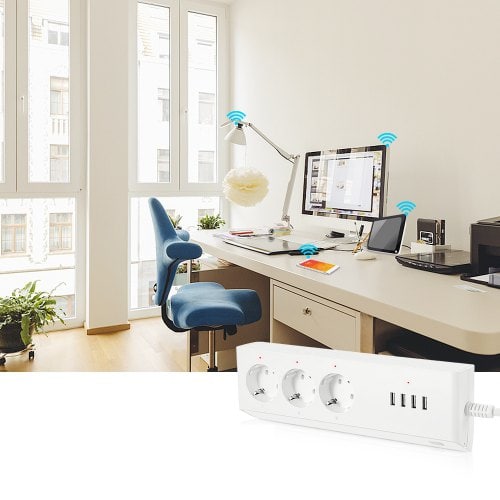 This accessory does not differ aesthetically from other electric slippers that can be purchased in electronics stores. It has a switch that allows you to turn it off without having to disconnect the (German) plugs from the sockets, thus removing the power to all connected devices in one go.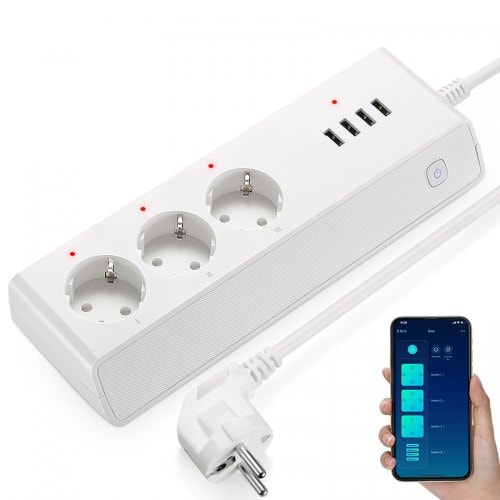 It is white and offers 3 Schuko and 4 USB sockets, each capable of delivering up to 2.4 A, for a total of 10 A: these are the latter that make the difference with the classic power slippers as they simplify the connections of the devices and eliminate, in fact, the respective power supplies. This reduces the final footprint of the device, with the ability to charge up to two or more devices at the same time without using other power supplies and retaining plugs for connecting printers and other appliances.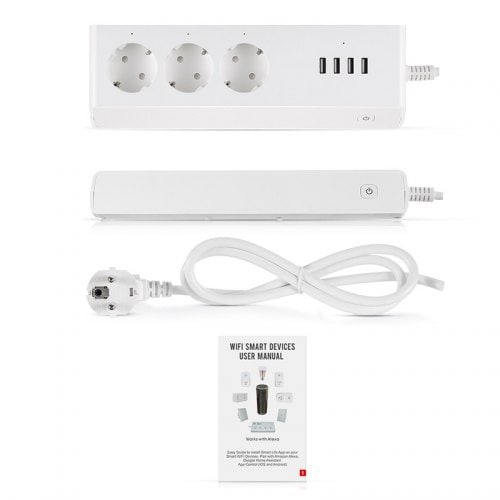 In addition to this, The Bilikay FBE2 Power Strip is equipped with WiFi: in practice, downloading TUYA app or SMART LIFE app you can manage the individual sockets directly from smartphones and tablets, or thanks to compatibility with Amazon Alexa and Google Assistant you can control the device through voice commands (it is not clear if the service is already localized in Italian). It is also compatible with IFTTT recipes, allowing you to insert it into custom automatisms by activating or activating the individual outlets according to your preferences.