Blackview BV9900 Pro is the World's Fastest Thermal Rugged Phone
It has been getting around for some time that Blackview is working on a successor for the BV9900. The new name Blackview BV9900 Pro is now considered set. The Chinese manufacturer has now revealed the first details of the new cell phone and also announced the date for the official announcement – March 22, 2020.
Blackview has already published a landing page that contains some information about the new smartphone. In addition, some renderings of the design are already shown there. It is striking that the Blackview BV9900 Pro looks higher quality and minimalist than its predecessors and uses smooth, single-colored surfaces and subtle silver accents. This is an interesting change – after all, the Blackview BV9900 Pro with its rubber and the many screws wanted to exude exaggerated potency rather than elegance.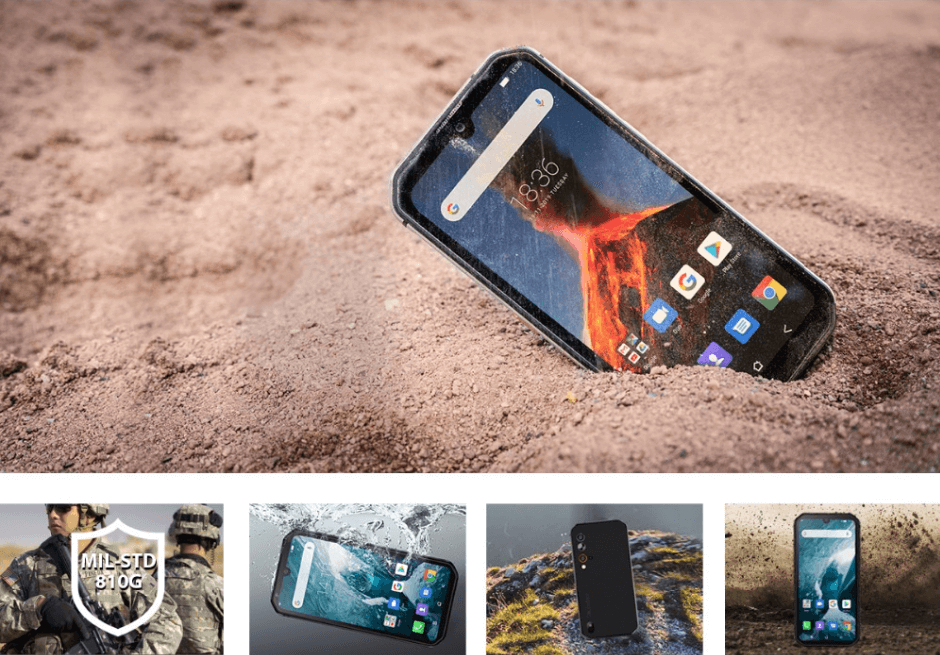 This is aimed at a wider audience with its mid-range equipment and is also a bit more compact with a 5.84 inch (14.83 cm) FullHD + IPS display. The processor used in the new smartphone is a MediaTek Helio P90 octa-core with 8 GB of RAM. Internally 256 GB of fast UFS 2.1 memory are installed, which can be expanded using a microSD card.
So the madness continues. Different focal lengths are certainly something nice, but only if the software can handle them reasonably. Unfortunately, many implementations lack the necessary fine-tuning. However, we do not want to make a hasty judgment here and Blackview has also attracted positive attention with its cameras in the past. The BV9900 Pro has a main sensor from Sony with 48MP, a depth of field sensor with five megapixels, a wide-angle camera with 5MP and a macro camera with 2MP. So the hardware is promising.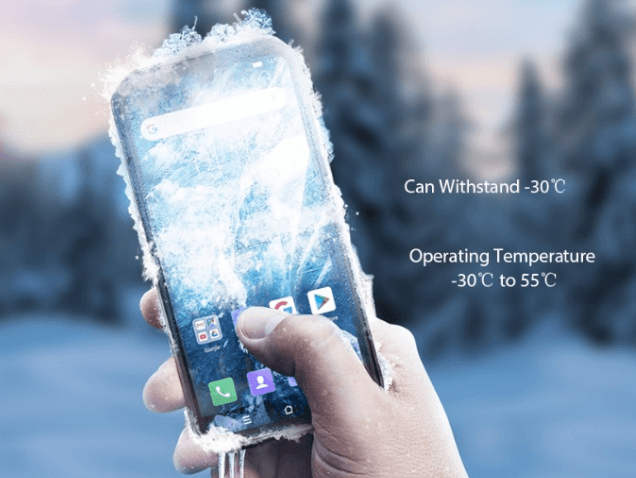 In addition to the certifications according to the standards IP68, IP69K and MIL-STD-810G, which are intended to prove how robust the smartphone is, a large battery is of course also part of the equipment of the outdoor model. With the BV9900 Pro, it holds 4,380 mAh and can be recharged quickly with 18W (9V/2A).
The Blackview BV9900 Pro, which is still supplied with Android 9.0 Pie, can now be ordered from Aliexpress. Even today, the price is expected to drop to $417.99 there, which would be fair considering the equipment. As with most China smartphones from unknown manufacturers, I would personally wait for a few test reports before I strike.