Blitzwolf® BW-SOD1 Soundbar bluetooth 5.0 Speaker
The Blitzwolf BW-SOD1 is a very sophisticated speaker with realistic and powerful sound, allowing you to perceive every detail of the sound. It can also be used with a battery, wired and bluetooth and the price is typically not very high, only $40 tag.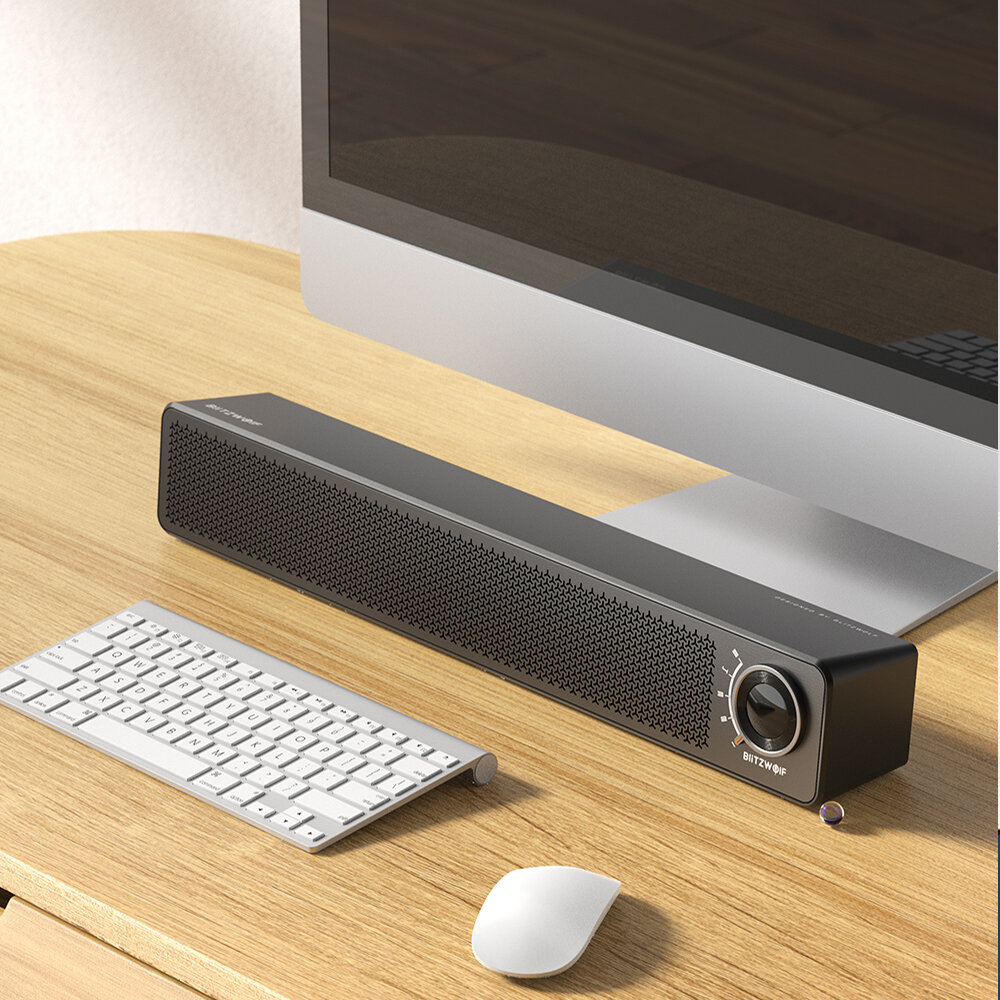 It's a black, horizontal speaker that's essentially a mini soundbar, nearly half a meter wide (44cm), so it's not a palm-sized crappy noise generator. The volume is a knob and can also illuminate with multiple colors. It can be a decoration for the table. The manufacturer promises realistic, extra detailed sound and strong bass coming from 2 speakers and two passive diaphragms.
With its volume, it doesn't break down a wall because it's 6W, but from experience we can say that this is plenty enough when used as a PC speaker. As it also has a microphone, it can be used for calls. It has its own battery, but nothing is revealed based on the product description…