BlitzWolf® BW-TAP1 Portable Air Purifier
Over the years, as people's quality of life has improved and their health awareness has increased, so has their concern for air quality. Clean air is indispensable for healthy human survival, while our air quality is sometimes good and sometimes bad, in order to improve indoor air quality, many families will add an air purifier.
BlitzWolf BW-TAP1 air purifier uses white as the main color of the body with silver reflective accessories accent. In response to air pollution, it uses a variety of formula carbon to remove aldehyde more powerfully, with a CADR of up to 380 cubic meters per hour for formaldehyde, capable of quickly and efficiently purifying 10-20 square meters of space, and a CCM of up to 9700mg for formaldehyde, providing an efficient effect experience and length of life.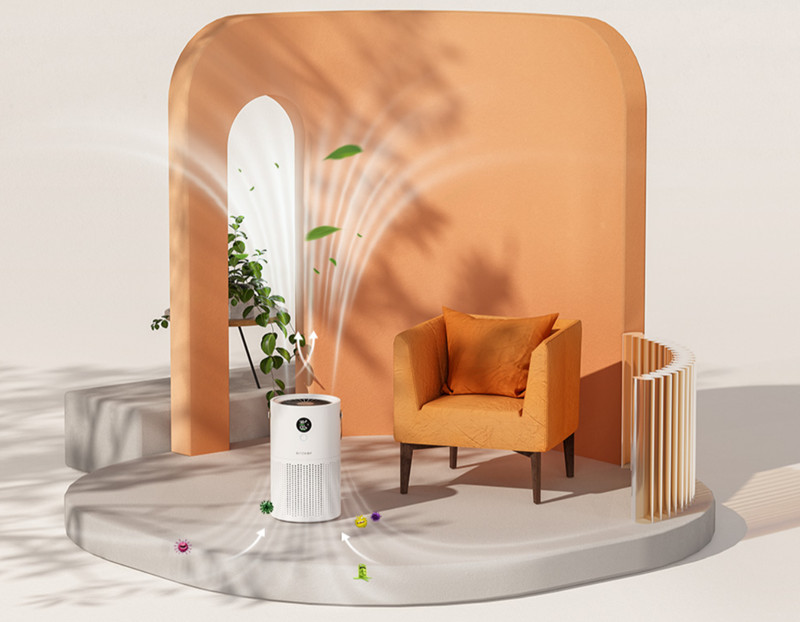 It adopts breakthrough air large circulation technology, butterfly air circulation design to create air far and near field circulation system, which can make air churning more fully and air purification efficiency higher.
BlitzWolf BW-TAP1 adopts physical purification design, no spray treatment, ozone-free purification process, no secondary pollution, and four-layer tower cartridge to effectively intercept indoor pollutants. Composites secondary injection technology (PA + TPU + PP), child lock protection, power protection, power failure protection triple protection, safer and more intimate.