BlitzWolf BW-TH14 15-in-1 USB-C Docking Station
The BlitzWolf BW-TH14 is a rethink of the previous BW-TH12 in the PC peripherals market. The new model is a USB Type-C port hub, the special feature of which is DisplayPort, but you can also request a VGA connector in addition to the standard HDMI pair.
BlitzWolf BW-TH14 2The BlitzWolf BW-TH14 accessory, which connects via the USB Type-C port, not only gives you more ports when you connect your travel laptop to work, but is also compatible with MacBook Pro / Air models thanks to the dual Type-C port.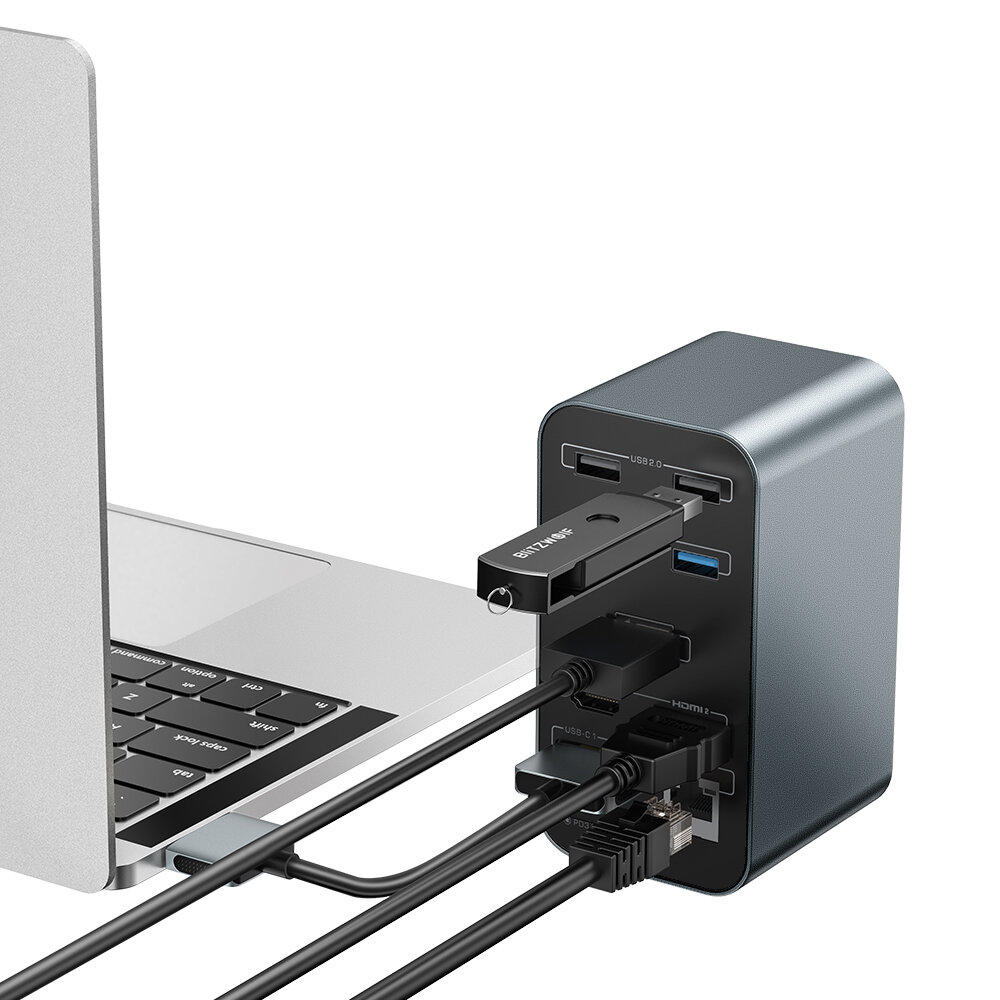 With 2 HDMI connectors for a maximum resolution of 3840 × 2160, you can also request a DP port or VGA output.
Thanks to the PowerDelivery standard, up to 100W can flow through it to charge our devices from it. The BlitzWolf BW-TH14 distributor is equipped with:
With 4 USB 3.0 ports
With 2 USB 2.0 ports
With 4 USB Type-C ports
With Gigabit LAN connector
With 3.5 mm jack connector
With 2 HDMI outputs
VGA or Display Port