BlitzWolf® BW-WOO2 Bookshelf Speaker
Also at Banggood, a new BlitzWolf brand product made its appearance the other day. After so many soundbars, here we have the first serious PC audio system. BlitzWolf BW-WOO2 is a very interesting 2.0 audio system that I quickly put in my "Wishlist", thinking that in the future it could replace the old Logitech. It is built entirely of wood, and if I were to go by the weight of the 2 speakers (it weighs 9.6 pounds), we should get a pretty good audio system.
Inside each speaker are 2 speakers: one for 6.5 inch diameter bass and one for 20 mm diameter treble and midrange. The 2 speakers generate a maximum power of 80W. I can't approximate how loud they will sound, but I expect them to sound louder and better than the system I have now.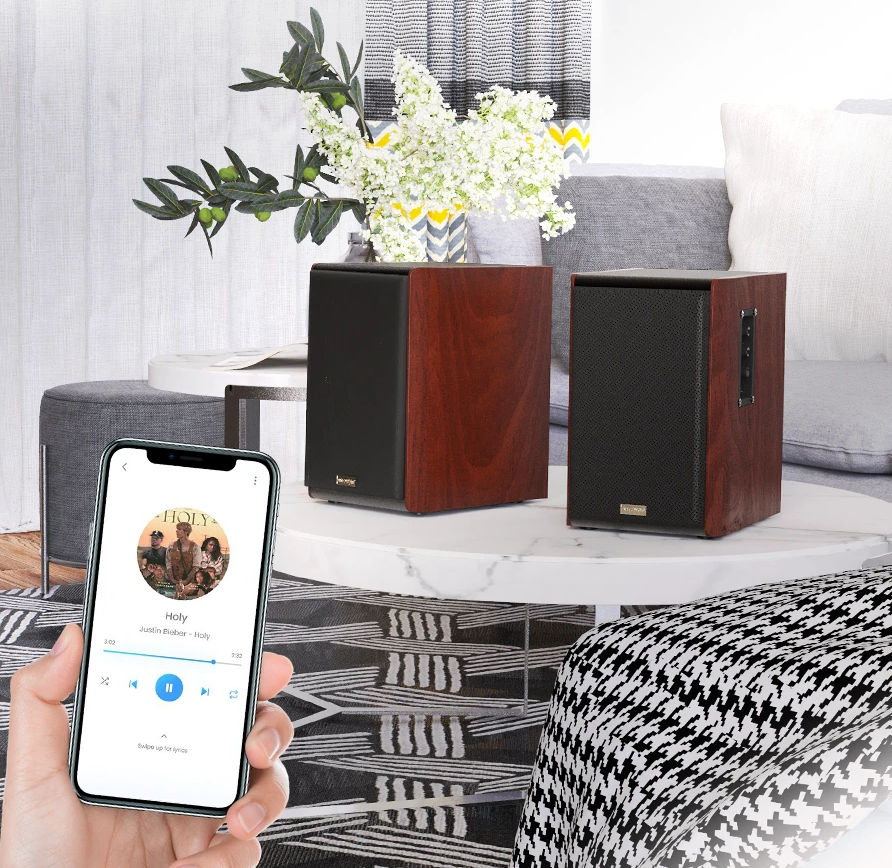 It's not just the power of these that excites me, but the fact that we get multiple connection options. Basically, the audio system can replace many other speakers in your home. I could do without the Bluetooth speakers I occasionally use when I'm on my laptop or want to listen to music on my phone.
The system has support for MicroSD cards, USB memory sticks and Bluetooth V5.0 connectivity. Of course, it also has a 3.5 mm jack input for connecting them directly via cable. There are also a few buttons on the side to adjust different sound settings, such as low, high, etc.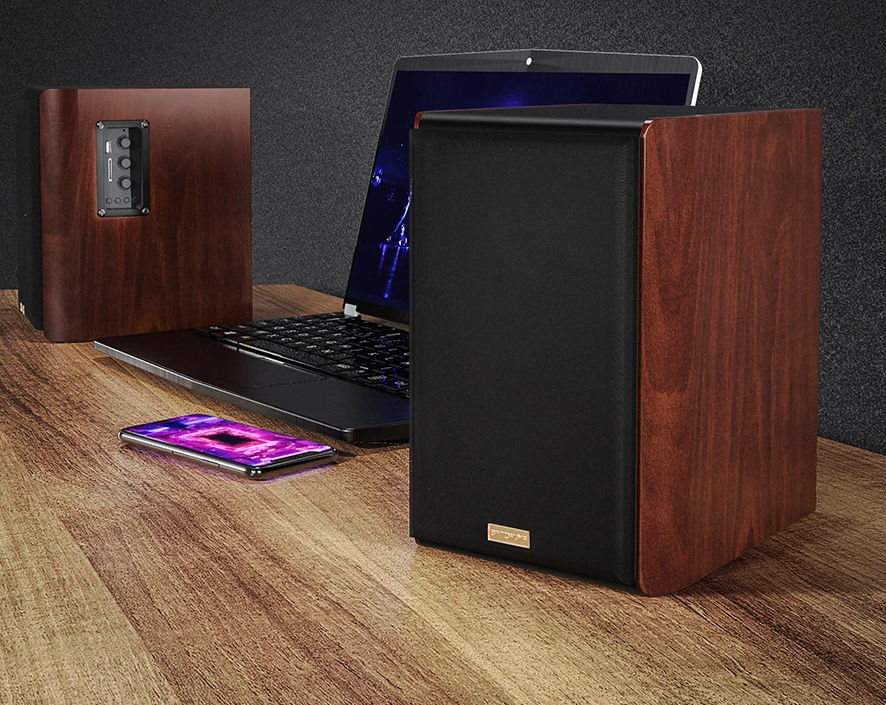 I'm not expecting a Hi-Fi audio system, but since I'm not an audiophile, I have no such expectations. Obviously, the current price is an exaggerated one, I expect it to drop more when it arrives in the warehouse in Europe, besides the shipping cost is also very high, probably because it is a heavy and bulky product.
I personally love the idea of playing audio content directly from my phone, without having to get out of bed to turn on a portable speaker. Of course, I also like the way it looks and the fact that it's quite powerful. I'll update the article when it comes out with good pricing and fast delivery from the Czech Republic, in case there are others interested.