Bluedio V2 Smart Bluetooth Wireless Headsets
Bluedio brand headphones are probably one of the most unusual modern solutions, as they managed to combine high acoustic characteristics, reliable assembly and affordable cost. Thanks to this combination, each model from this manufacturer can be considered ideal.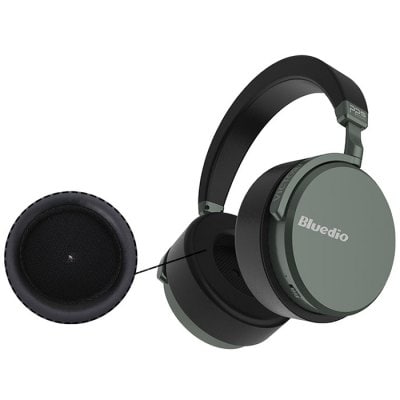 The Bluedio V2 Headphones are a hybrid version that can work both via Bluetooth and a wired connection, which is carried out by connecting a detachable cable with a standard 3.5 mm jack. If necessary, you can replace it with an additional wire with a microphone located on it, and use headphones as a headset. Autonomous work on a single charge of the headphone battery can last up to 20 hours, even with constant listening to music.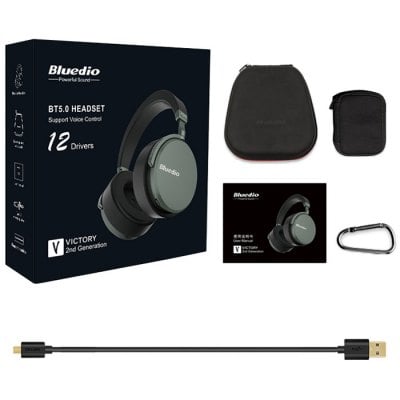 Advantages:
Bluedio V2 Headband is made of lightweight and flexible material that can withstand twisting;
Large volume reserve, reaching 110 dB;
Headphones have a folding design, due to which they reach the most compact size;
The ability to connect other headphones to create a single chain;
Hard storage case.
Disadvantages:
Microphone badly suppresses noises;
Low sound insulation ear cushions.