BOGIST M3 PRO Folding Electric Scooter
Another brand new scooter from AOVO and once again a lot of fantasy in the names because it is called Bogist M3 Pro. Smaller and more compact but with excellent power. Unmatched portability …
The construction is absolutely well done, I have not noticed any burrs, with the aluminum structure and the rest in plastic. The "Engine" that moves everything is always 350W, with a capacity of 7.5Ah (36V) and the hiss that it recreates during operation is practically imperceptible.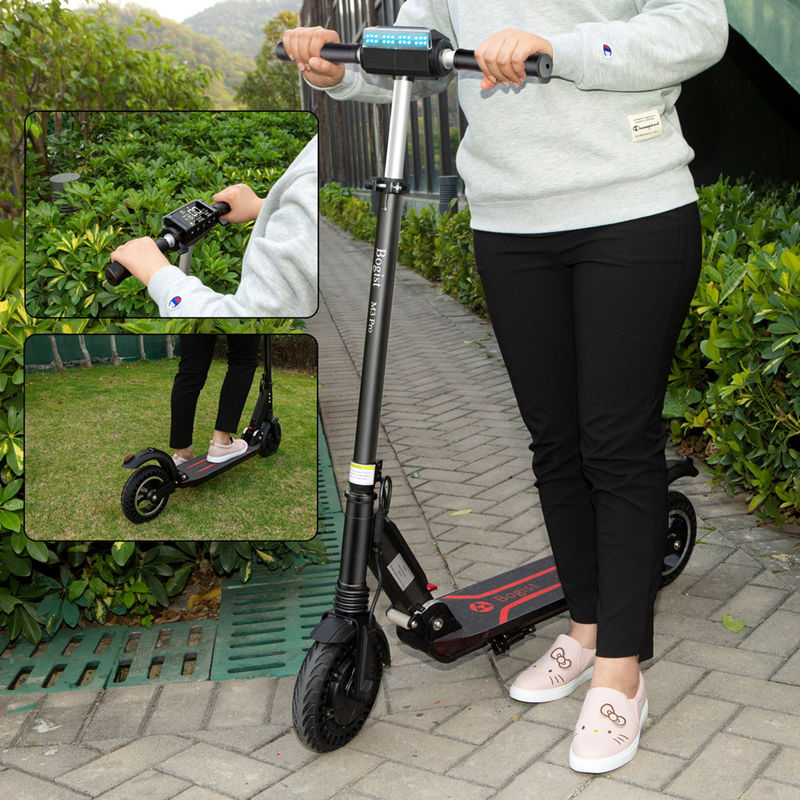 8 inch honeycomb wheels, slightly smaller and vibrations are slightly attenuated by the shock absorbers on both the front and rear wheels, clearly visible under the floor. Obviously if the road is bumpy, the vibrations are felt all right!
As for the brake, the classic mini disc brake on the rear wheel is missing, so there is only the electronic brake on the front wheel and the rear only on the foot (I call it emergency brake); on foot because you will have to press right on the fender, a bit like it was done on classic scooters of many years ago. Not so efficient but useful in case of emergency.
I found the easel more recessed than the others and many times I go to extract it with my hand because it is not very comfortable to reach it with the foot. Small negative note.
I can tell you that the maximum speed it reaches is about 25, maximum 27km/h when the battery is in optimal conditions and more or less reaches 25km as maximum autonomy. You have to see with a stress use and in a single day without the classic turn on / off, if it lasts a little longer.
On the front above the BOGIST M3 PRO handlebar, there are 24 LEDs that illuminate the road, even here they point very high but I would say that they light up well and you will be seen great! There are also red LEDs under the floor and in conjunction with braking, they will start flashing like the rear light. In the evening I find everything fantastic!