BOON
Banggood Coupon:  BG5313ff  Price:  $1379.99   Time: 2021-09-30 PL
BOYUEDA 28.6AH 60V 5400W Dual Motor Folding Electric Scooter
The design of the BOYUEDA Electric Scooter is very unique, the whole body looks like a main structure made of two steel tubes, which is very different from what we usually see in the traditional concept of electric scooters, two independent pedals, novel front shock and steering structure, which makes it a highly recognizable product.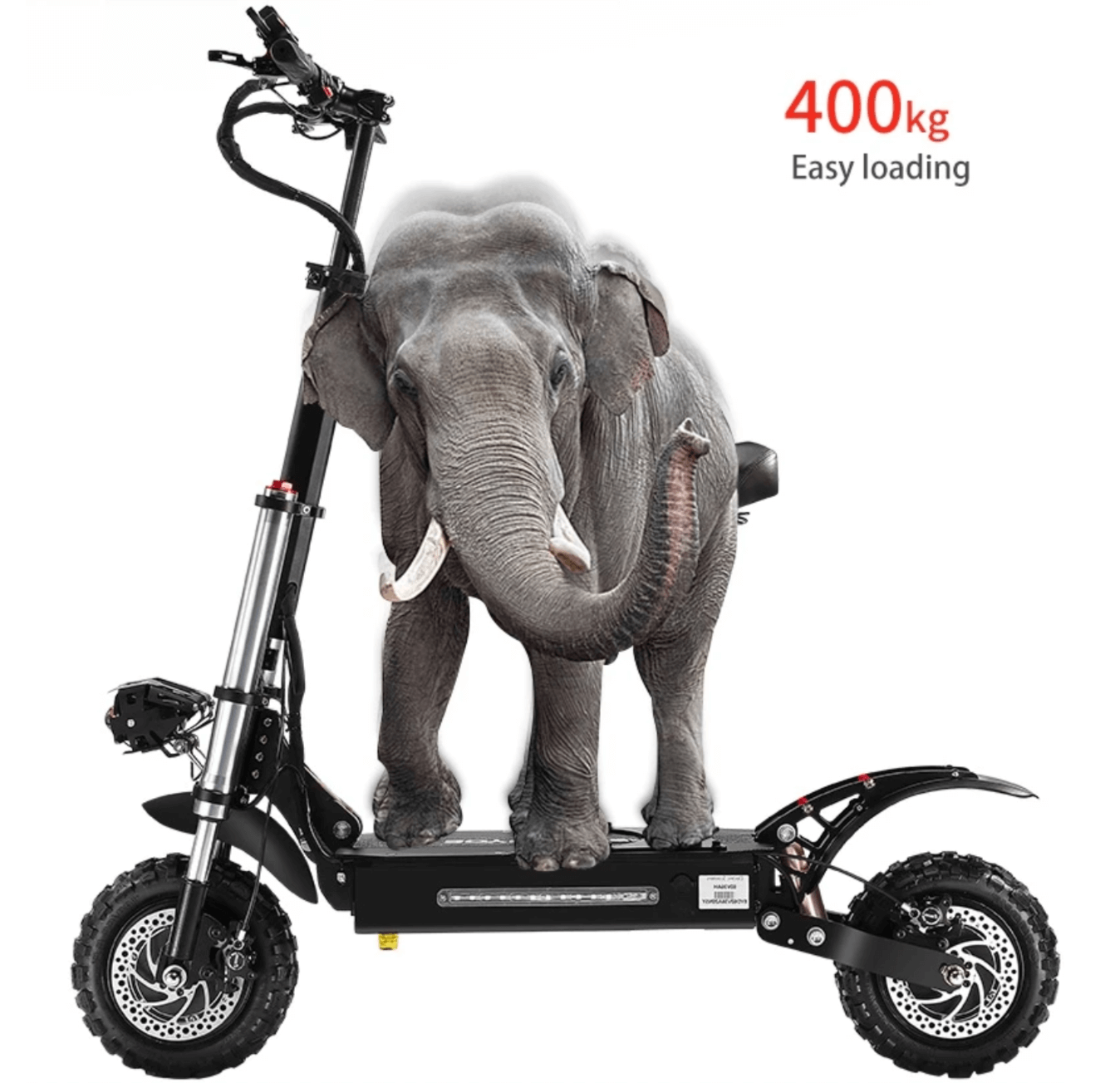 Double drive, single motor 2700W, total power 5400W, super strong motor. The dual drive mode and the single drive mode of the rear wheel canbe switched freely, and the power is available whenever needed. Judging from the performance index, BOYUEDA 28.6 AH 60V Electric Scooter is very outstanding. The acceleration result of the speed version of 1.8 s and the maximum speed of 42km/h all make me feel a little terrible. After all, this is only a scooter. Is it necessary to run so fast?
BOYUEDA's battery is not designed under the chassis like many scooters, so it has a very unique design of the pedal part, an aluminum tube is the main body, with foldable footrests on both sides. Because there is no battery, the BOYUEDA scooter's chassis is also higher than the average scooter's, which means it has better maneuverability.