Coolux S3 DLP 1500 Lumens Smart Android Home Theater Projector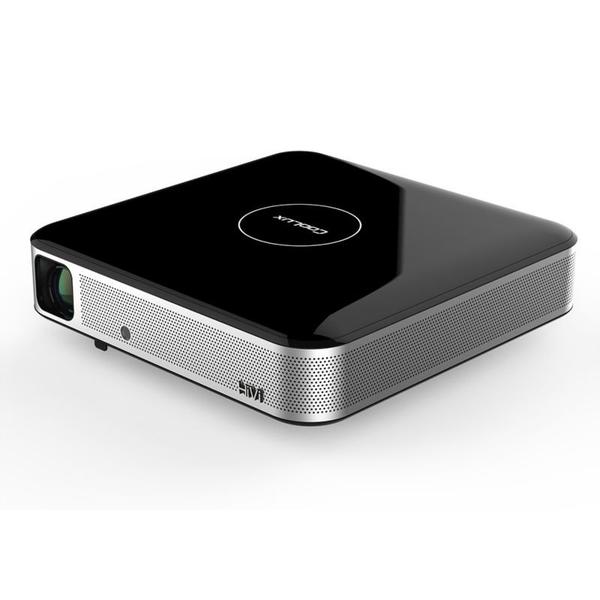 If you are looking for a way to have fun with your friends, this one will be the first choice. This Android projector will create a true cinematic experience for you to enjoy. Thanks to the wireless connectivity, you'll be able to use it to download the videos, share files, enjoy more media activities with this projector. The Android projector is a perfect projector for home cinema. Supports 4K and 3D, it will achieve that watching ultra-HD movies just stay at home. Excellent for home, office, and school, compact design with powerful function, this DLP projector must be your best partner for fun or work.
Adopt the fast and powerful Android 4.4 operation system. The Android 4.4 has a better compatibility of software, games and application programs. Rapid, stable configuration coupled with the highly Android 4.4. Say goodbye to the system freezing and buffering.
Support multiple connections such as Ethernet 10 / 100M, 2.4 / 5GHz WiFi, and Bluetooth 4.0. It is very easy to install, as soon as you plug in the power supply and connect the projector to your WiFi or else way, you will watch whatever you like. Users can surf the Internet with browsers and have a communication with the world through kinds of APPs, like YouTube, Skype video call, MSN, Facebook, also the hot films and TV shows can be searched at any time.
The DLP projector produces clearer and more colorful image, makes you see the true-to-life image. Built-in HiFi speaker, gives you the best cinema enjoyment. The portable projector has the feature of keystone correction via the remote controller, which improves your watching experience. And you may also save the games, movies and TV shows you like, just take advantage of the 16GB storage.
The LED lamp of the projector lasts more than 30,000 hours. In order to extend the projector LED lamp life and protect the projector for a long time use, the surface will not produce high temperature, the projector comes with excellent radiator system, ensures its durable performance.
The projector supports connection with PC, laptop, tablet, TV, USB flash disk, DVD player, set-top-box, etc. Broad compatibility brings you more choices for playing videos, games or scanning files. Supports Airplay / DLNA / Miracast, mirror the files of the mobile device onto the projector's screen, have a great enjoyment of watching big screen.