Creality3D CR – 100 3D Printer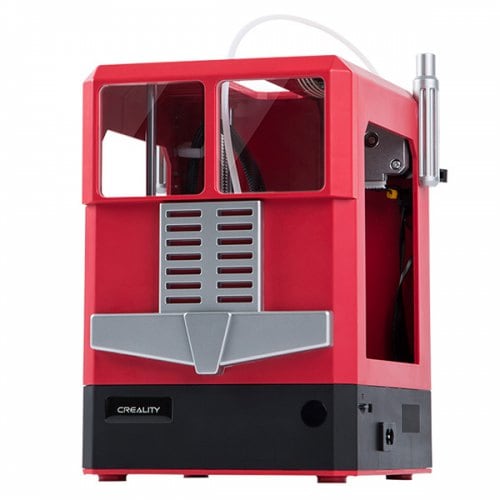 The Creative 3D CR-100 children's 3D printer can become a toy factory for all children. Its fuselage is made of high quality ABS injection moulding material and high cost grinding panel. It can not only ensure the safety of children but also prevent the model from warping. It also has its own slicing software and abundant model library to make 3D printing safer.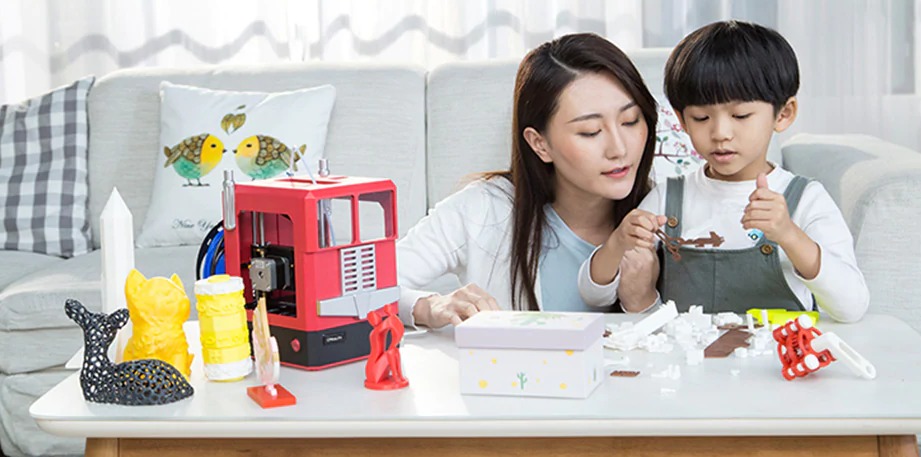 In fact, every growing child is a little genius, with extraordinary creativity. Creativity and cool play are their natural instincts, and parents can encourage and support their more naive ideas to stimulate their children's creativity to the greatest extent. Sometimes we can also use some high-tech tools, such as the popular 3D printing, not only to develop children's hands-on ability, but also to increase the interaction between parents and children, reduce the generation gap, so that parents can really enter the children's inner world, accompany their children to grow up healthily and happily.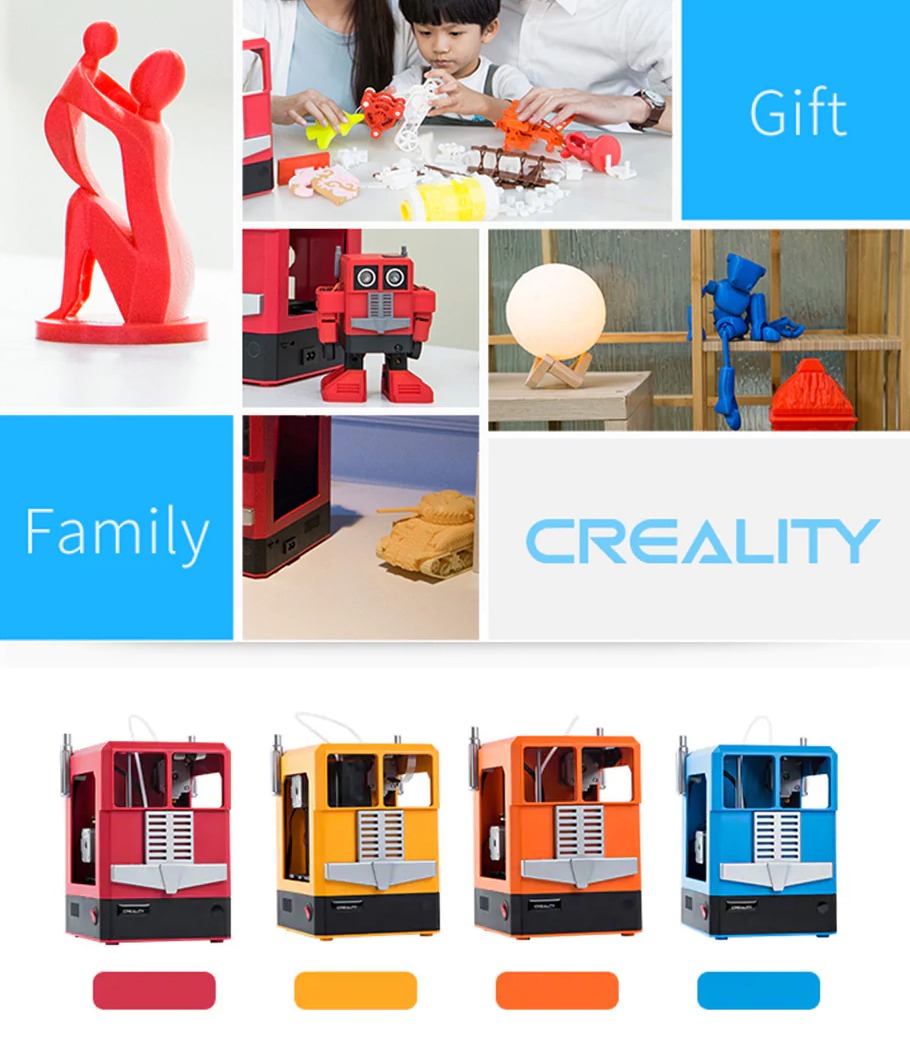 Creative 3D CR-100 3D printer is a kind of 3D printer specially designed for children. It can satisfy all kinds of children's fantasies. The light and compact body breaks people's understanding of 3D printer. The frame is covered with high-quality ABS material. The closed and leak-free design can give children and parents a safer operation experience. When used, it only needs to press lightly, that is, to say One-click printing can be realized.
For the sake of children's safety, Creative 3D CR-100 printer uses 12V 60W safe low voltage, which is not only safe but also energy-saving. And it abandoned the platform heating process and chose the high cost grinding panel, which can not only ensure the safety of children, but also prevent the model from warping when printing. Moreover, the use of rounded edge trimming process can greatly improve the grip comfort.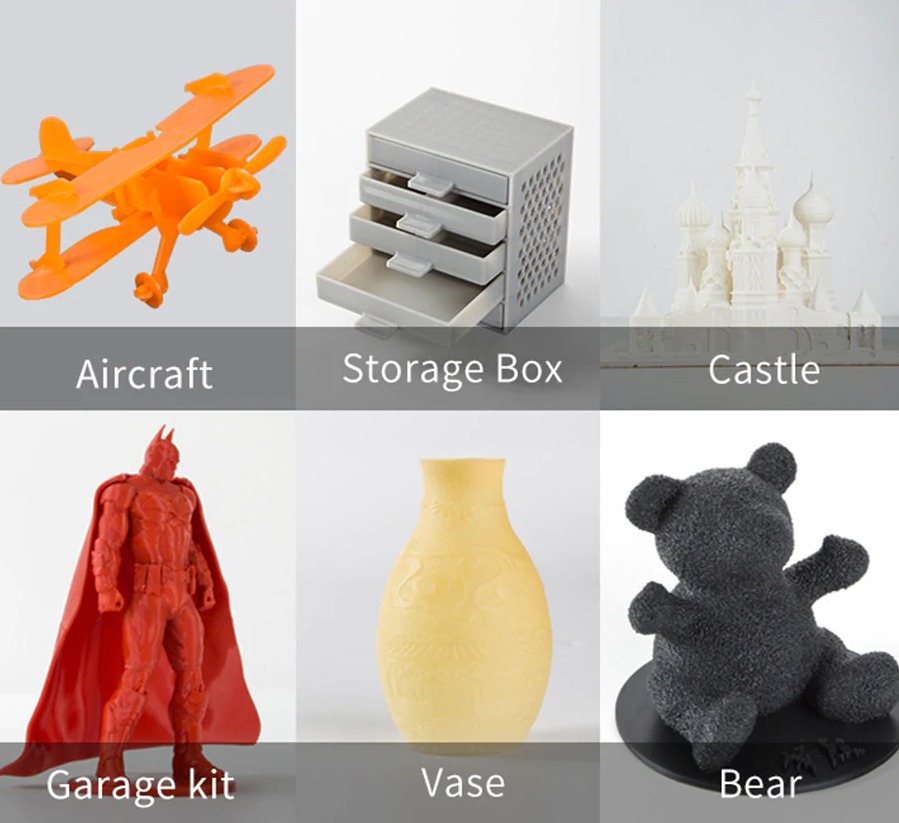 Many parents don't spend a small amount on toys for their children, but if they have a Creative 3D CR-100 3D printer, they will own a toy factory and buy new toys for themselves every day, which not only improves the creativity of children, but also enhances their hands-on ability, and reduces the cost of toys. So Creative 3D CR-100 is a killing many. Children's 3D printer must be a wise choice for parents! And it's enough to wake up a child's creativity!