CSQ C2 Portable DLP Projector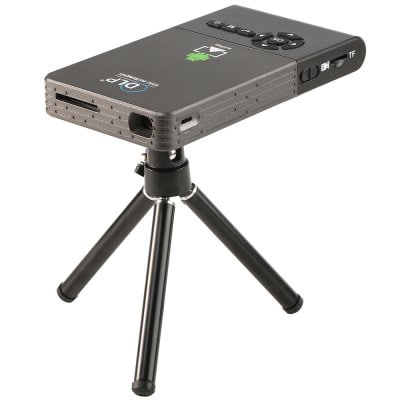 The DLP CSQ C2 Portable Projector is a small-sized projector for home use, for use on a trip, or on a hike. It will easily fit in your bag or backpack, without taking up much space. And the CSQ C2 Projector has a built-in 5000MA battery.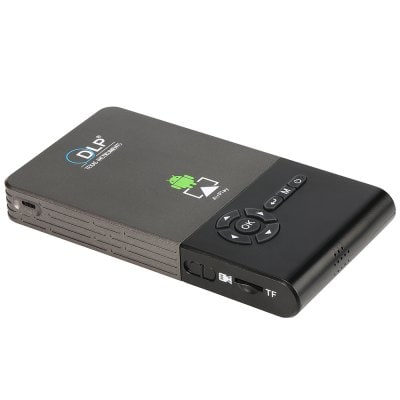 Please note that this device is not only a mini-projector, but also a separate device with its Android 4.4 operating system, which has a lot of functions, as well as an Android console. By the way, a portable DLP CSQ C2 projector can be connected to a TV or monitor with HDMI input and use it exactly as an Android set-top box.
The Android CSQ C2 projector has an HDMI port, a 3.5mm port, 2xUSB, a slot for a microSD memory card.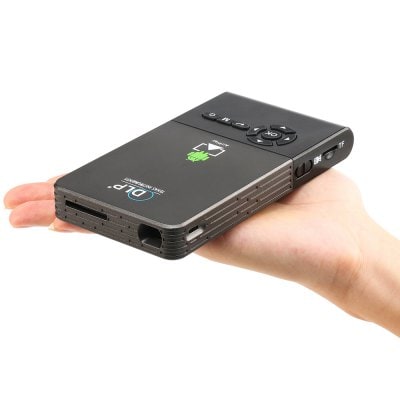 Advantages of the DLP CSQ C2 projector:
Portable and small
Has a stand included
Powerful battery
Its operating system Android 4.4
Built-in Wi-Fi
The ability to broadcast the smartphone screen on MiraCast, DLNA
The ability to connect via HDMI to a TV or monitor, using a set-top box as a TV
View online video
Watching video from an external drive