Divoom Macchiato Portable Design Bluetooth Speaker
Not long ago, a newly released Divoom Macchiato Bluetooth Speaker caught my attention. This Bluetooth speaker is very impressive at first glance. The exquisite gift-box-style packaging with a small and unique fuselage, which has elements of retro-nostalgia and contains a new and surging atmosphere, makes Divoom Macchiato stand out in many similar products with such an overwhelming design.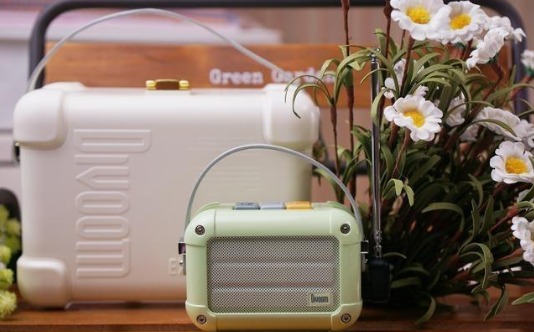 The packaging of Divoom Macchiato Bluetooth speaker is very peculiar. Apart from the cardboard box, you can see a suitcase-like box. The design of the box is very exquisite. There is a circle of special green sealing paper on the box. The top of the box is a leather belt. It is not a light floating feeling, but a little heavy.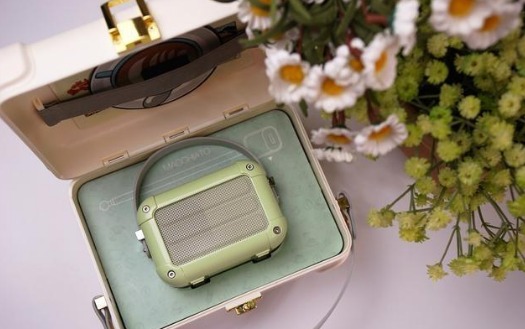 It can be seen that Divoom Macchiato Bluetooth speaker has made great efforts in packaging, so that you are curious about the elaborate packaging before you really see the product. Such gift box packaging, not only as a receipt box of the product, but also as a gift to send people more suitable.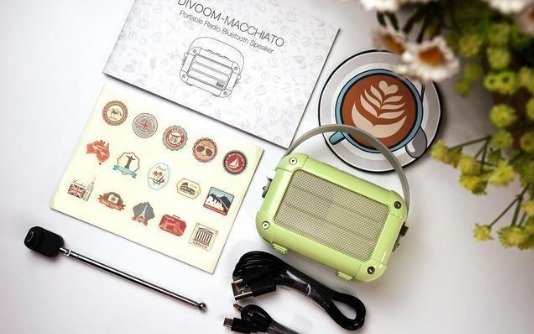 Divoom Macchiato Bluetooth speakers come in four different colors. In addition to the green one I have in my hand, the authorities also offer pink, blue and black. Divoom Macchiato speakers are very compact in size, 95.7 mm in length, 53 mm in width and 64.7 mm in height. Despite its small size, it has an all-metal fuselage, weighing 298 grams, and has a texture in its hand.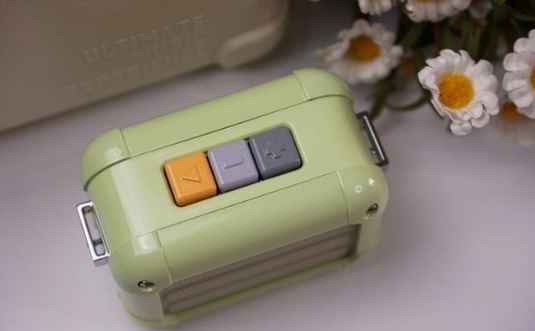 Full-body three-layer composite paint with zinc alloy material makes the fuselage surface look very smooth and bright, feel very delicate and lubricated, the top of the speaker has three large-sized buttons, each button color is different, and the tone is not bright, this button design suddenly reminds me of the 80's old cassette recorder, a sense of nostalgia.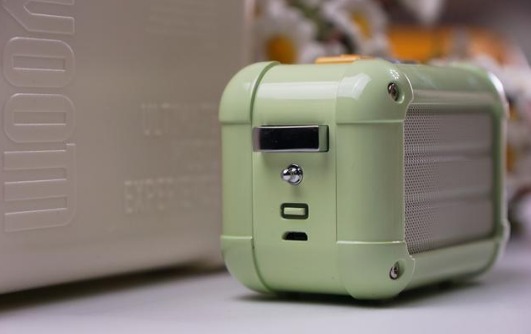 The side design is relatively simple. The two metal buckles on the upper end are used to fix the buckle of the belt. They can integrate well with the appearance of the speaker. Obviously, they are also carefully designed. The lower end is the switch button and the charging interface, which seems not very impressive on the surface, but the switch button and the charging port are not only one function. In addition to long press, switch keys can also switch between Bluetooth mode and radio mode by short press. The charging interface can be combined with a randomly distributed signal antenna, instantly turning Divoom Macchiato into a radio with an antenna.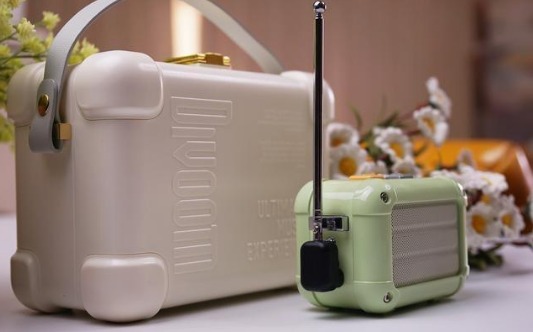 Divoom Macchiato speaker adopts Bluetooth 5.0 transmission protocol, which makes it have the advantages of long transmission distance, stable signal and low power consumption. Although Divoom Macchiato is not big, it has super long endurance. The fuselage is equipped with 1400 mA high capacity lithium battery, which can provide up to 8 hours of playback time.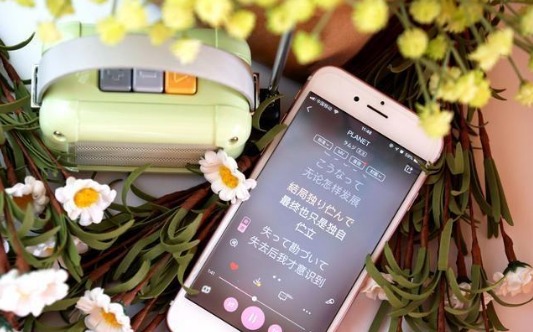 The quality of the speaker is not only conspicuous in appearance, but also an important basis. Divoom Macchiato Bluetooth speaker uses a small cavity and loud field design structure, built-in a 6W full-frequency speaker, uses a unique DLP tuning technology, supports 16-level volume adjustment, and is based on large-caliber voice coil unit and double-sided passive voice. Membrane makes the voice of the speaker clear and loud when it is high-pitched, strong penetration, thick and full when it is low-pitched, full of shock.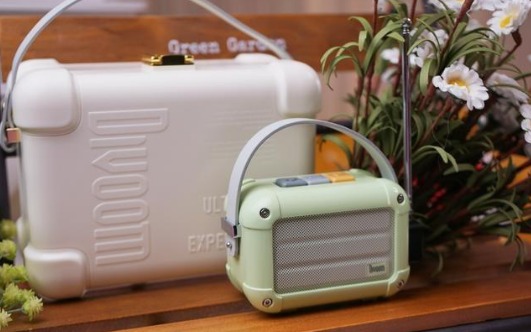 What is even more surprising is that Divoom Macchiato supports TWS interconnection mode. If you have two Divoom Macchiato Bluetooth speakers, you can use TWS interconnection technology to connect the two speakers in series. The combination of the two speakers can produce independent left and right channels, allowing you to enjoy the surround shock effect of the 3D sound field.