Dogness D03 Cat Water Fountain Healthy and Hygienic Drinking Dispenser
Dogness D03 is a really interesting solution for watering our pets because it is a kind of spring, less fountain-like. Not only is it spectacular, but it is more accessible to animals and filters water. It is already around $32.99, so not very expensive.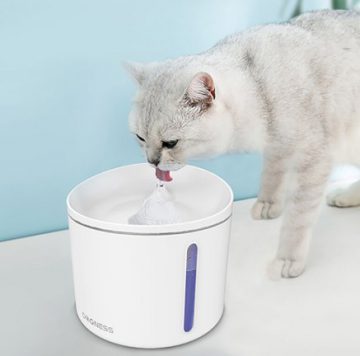 It is a 14.30 x 14.30 x 12.80 cm thing in white, pink or green. It has a capacity of 1l and can see how much water is still inside. During operation, it becomes a kind of fountain and the animals have easy access to water.