DONI V18 HD Camera Audiovisual Accompaniment Bluetooth Audio Smart Sweeping Robot
The Doni V18 robot vacuum cleaner is a great solution for your home that keeps it clean. Doni V18 is equipped with 3-core IC chips, which ensures the highest possible speed. Leading multiprocessing technology + unique i-Ant algorithm + Intelligent Detection System.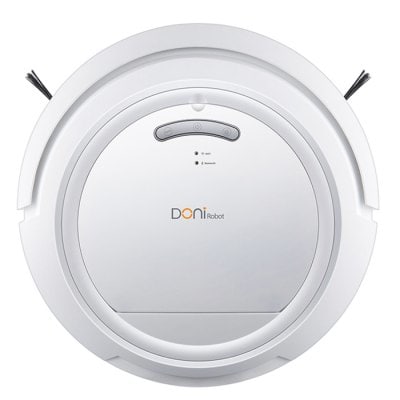 3+1 Smart cleaning system + 4 cleaning modes
The v18 robot vacuum cleaner is equipped with two swiveling side brushes and a central large brush that takes the dirt into the dustbin. HEPA filters filter 99.97% of dust and small particles.
DONI robot is equipped with an advanced contactless vacuum engine with variable speed, the real power of which is 1200pp. It easily collects particles the size of beans, hair and debris, skillfully changes its power depending on the situation. DONI takes care of your house, it cleans under the furniture and in the corners, removes debris, hair, etc.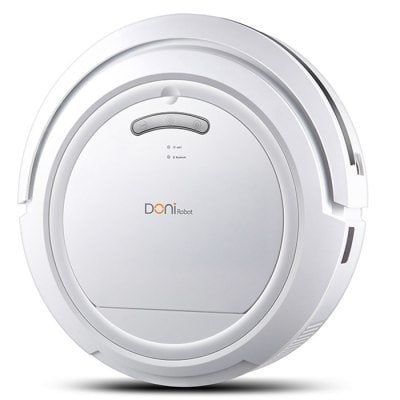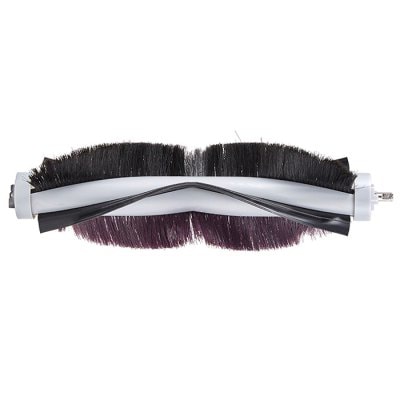 Control of the robot vacuum cleaner is very simple and convenient. With the help of a special smartphone application, you can remotely control the robot, or schedule it in advance for the cleaning missions.
Visual and sound companion
10 watts stereo bluetooth speaker + ip camera that allows doni to protect your home
Remote video and audio communication
Mobile security
Real-time security monitoring + high-definition video storage
Remote control + infrared night vision
The robot will always find its own home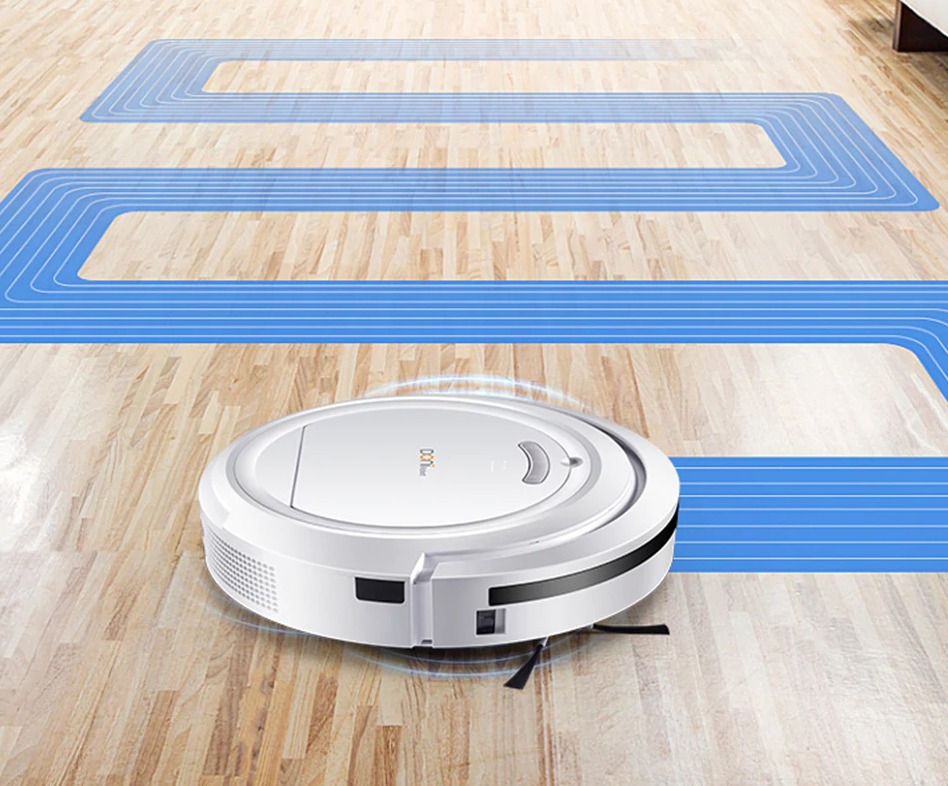 Doni V18 has a super-large battery – 5200 mAh. Continuous working time is 3 hours, during which time the robot vacuum cleaner covers an area of ​​120㎡.
DONI V18 is equipped with an intelligent automatic makeup system. When he runs out of battery, he can quickly find his base of recharging and get back to work.