Eachine Tyro89 DIY 115mm F4 2.5 Inch Toothpick FPV Racing Drone
Eachine's Tyro range includes a new addition, the Tyro89. For the record, the Tyros have the particularity of being delivered as spare parts, to be assembled yourself. It therefore takes a little time, patience, sometimes sweat, soldering before it takes off. On the other hand, the price of the device is ultra-light! The structure is made of carbon, in one piece, 3 mm thick, with a motor motor diagonal of 11.5 cm. The motors are 1204 to 6000KV brushless motors for 2.5 inch 2540 three-bladed propellers.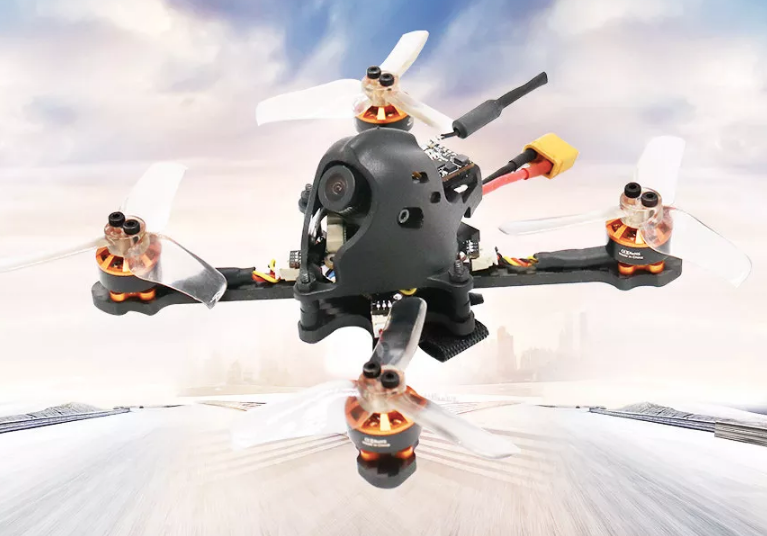 The motors are controlled by a 4 in 1 ESC of 20A BLheli_S DShot600 via easily disconnected connectors for quick replacement. This ESC is associated with an F411 flight controller based on an F4 processor, with an active OSD, flashed with Betaflight. The video part is based on a Caddx EOS2 1200TVL Turbo camera with an adjustable inclination between 15 and 45°, and a 5.8 GHz transmitter compatible with 48 channels with a power of 25 mW (the maximum authorized in France) equipped with a dipole antenna. To take off with the Tyro89, you need to add a radio receiver and a battery.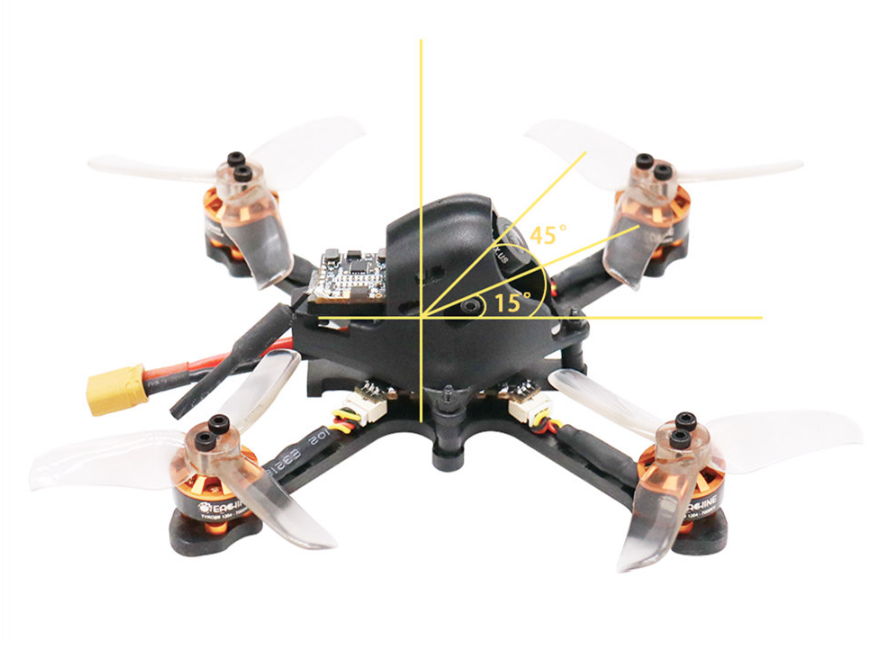 Eachine recommends a 350 to 450 mAh Lipo 4S with an XT30 connector – enough to fly fast! The central fairing is designed to protect the electronics from shocks. With its fin, it facilitates the turning manoeuvre of the Flip Over After Crash function. If you have the courage to start micro-welding, you can enjoy a nano racer for a very low price: the Tyro89 is offered at $89.99 at Banggood Store.