engwe EGW 320M Tires Electric Bicycle 48V 8Ah lithium battery
The presence of electric vehicles in the market has already been established among users throughout the world and with each new generation models with even more interesting features are appreciated. If the available budget is not a problem, it may be a good opportunity to bet on one of the most complete bicycles of the moment: engwe EGW 320M.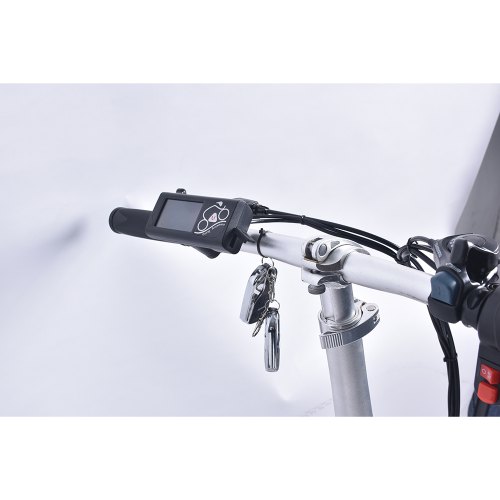 The Engwe EGW 320M is a mid-high-end electric bicycle that is presented to the naked eye as a classic model in regards to its design, although it complements it with excellent quality of manufacturing materials and high performance that is appreciated in its engine 250W, its long battery life, maximum speed above average, integrated LED display and tires that support different types of surfaces.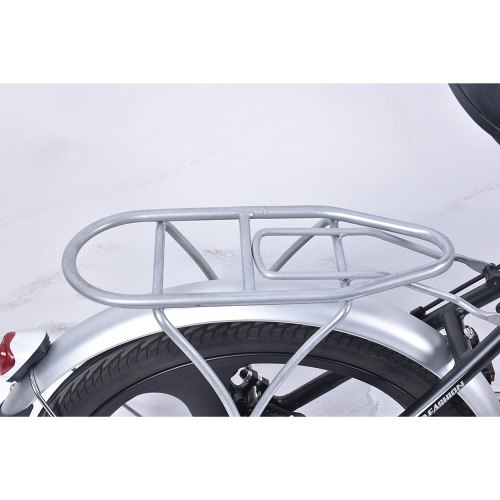 As we mentioned in its previous generation, one of the great keys in the creation of this model focuses on the capacity it has to fold completely in half, thus saving a lot of storage space and facilitating its portability to any place, even being able Take it with you on public transport without problems.
Looking at the images confirms that there are no intentions to obtain an aesthetic that is too original or modern, but rather to resemble any conventional bicycle and that can be attractive to people of all ages and of different genders. Its commercialization is given in a single color, black with red details both in its frames and on the tires.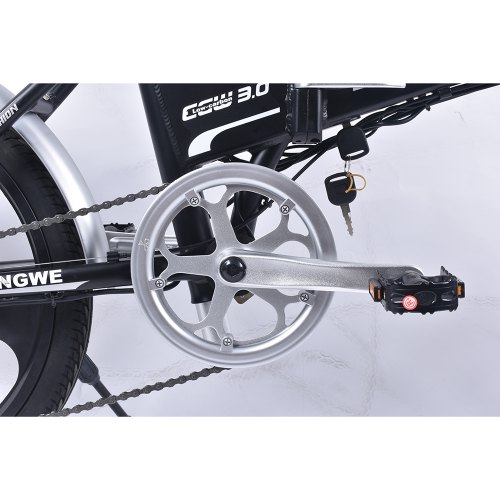 With regard to its construction, an aluminum alloy used in aviation has been chosen that promises great durability with anti-friction effects and support for contact with water in case it starts to rain during the journey. For its handlebars a solid surface is promised that feels good when making contact with the palms of the hands while it will not corrode or damage easily over time.
With a 250W motor, the power has been increased to not only achieve a maximum maximum speed available, 25 km/h, but also what is necessary to overcome those surfaces that are not completely smooth. Thus, the model is not only compatible within the city on concrete roads, but also natural terrain and even in mountainous climbs.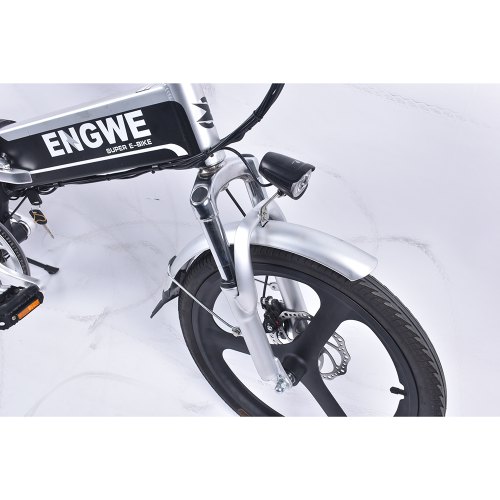 Another relevant detail that deserves its distinction is the presence of a pair of 20-inch tires that also gives excellent sensations of safety while driving , as well as a 6-speed shifting system by a specialized firm in the industry.
To conclude, if the available battery of Engwe EGW 320M is of interest, its 8Ah / 48V Lithium-Ion unit promises good autonomy in continuous use that reaches 25 km. Then, for recharging, waiting times have been reduced so that it returns to 100% in approximately four hours.